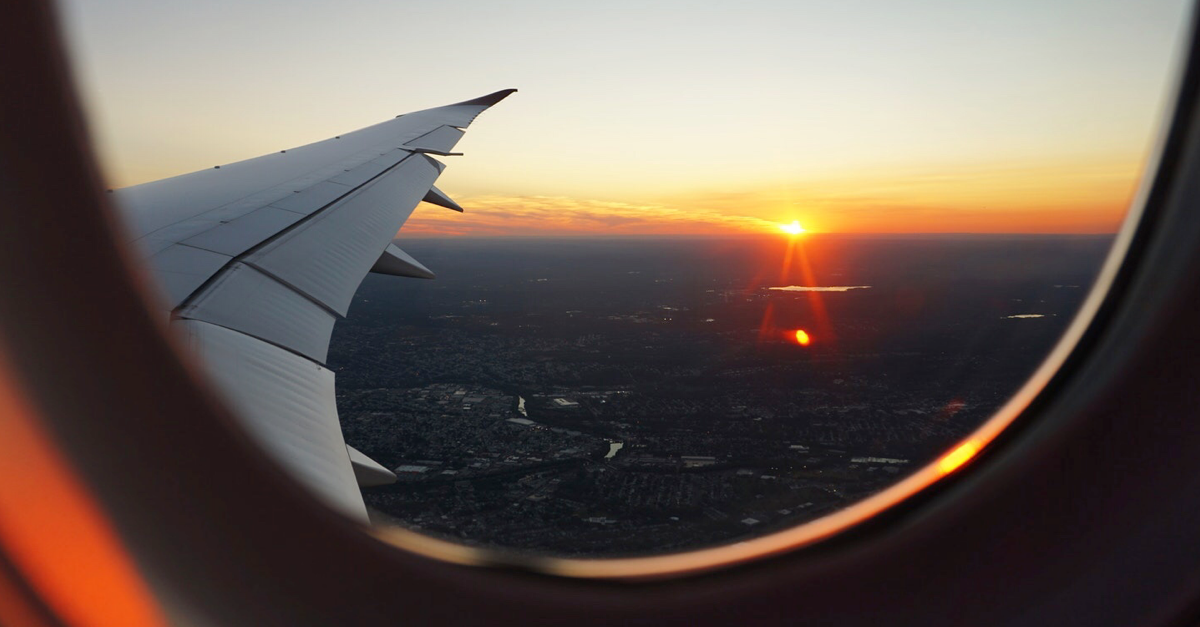 By Mia Angeline
---
Pingin melanjutkan studi di Eropa? Jangan lewatkan EHEF Indonesia 2019, pameran pendidikan tinggi Eropa terbesar di Indonesia yang paling dinanti-nanti!
Surabaya 31 Oktober 2019
Jakarta 2 - 3 November 2019
Bandung 5 November 2019
Registrasikan dirimu di sini! Acara ini GRATIS!
---
"Yes, I am going to get a degree in Europe!" you may tell your friends and family.
And they may ask "In what country will you be studying?"
"Which university?"
Have you prepared your answers?
Studying abroad may sound scary and exciting at the same time.
This could be a once in a lifetime opportunity, especially if you are planning to apply for scholarships, so you need to make sure that you pick the right study programme and destination for you.
Ten years from now, you will want to look back and say to yourself "I'm glad I pursued my studies in Europe as I was able to meet many awesome friends from all over the world and it also helped me to land my dream job."
Back to our hypothetical question earlier, after deciding to go to Europe, have you decided on which country and university to study?
---
Looking for a scholarship to study in Europe? Find the list here!
---
If you haven't, use this list of questions below as your guide!
1. What do you want to study?
The most important question to ask yourself, what major/study programme would you take?
You study programme will most likely determine which country you will pursue your degree. Some countries are known for certain subjects, while others may have their own subject strengths.
Economics and business are popular in most countries, while Germany is known for Engineering, and the Netherlands are known for Agriculture. Or if you want to study Literature & History, then Italy, France, and United Kingdom could be your options as they are known to excel in that field of study. How about hospitality? Switzerland, France, and Spain are the perfect study destinations.
2. How much are the tuition fees and living expenses? And how will you pay them?
This is the second most important factor that you need to consider.
Research on the cost of tuition fees at your chosen univetsity and study programme. Also, find out about the living costs in the city where the university is located.
One thing for sure, living in a big city will be costlier than in smaller towns.
How do you plan to fund your studies?
If you need funding support, there are plenty of scholarships programmes offered by the government or even the university itself! – check here for references.
On a side note, also consider that most European countries allow you to work part-time to make some extra cash!
---
For more information about Erasmus+ Scholarship programme, click here.
---
3. What career opportunities do they offer?
After you get your degree, you will be looking for career opportunities.
Ask yourself:
What do you want to do in the future?
What qualifications you will need for your dream career?
You may also want to research about the salary scale and whether you need a post-grad degree to land the job. In addition, if you are planning to pursue your chosen career in Indonesia, you need to know how to transfer your license and is there any additional exams to take after graduation.
4. Do you want to learn a new language?
Not only in culture, Europe is also diverse in languages!
While many countries offer classes in English, some of them also have classes in their native languages. Make sure you do some research on all of the classes that you will take if there is any requirement for you to master a new language.
On the other hand, if you want to get fluent in a new language, studying in Europe is the right place for you. Just remember to allocate in your timeline the amount of time you need to master the new language.
---
For more information on Studying in Europe, click here.
---
5. Can you take care of yourself?
The last thing to consider is: YOU!
Studying abroad means you need to be independent and able to take care of yourself. Building a habit to cook and doing laundry can save time and money when you live in Europe.
To study in Europe needs a lot of preparation, no questions asked.
But if you succeed, it will shape a better character of yourself, prepare you for a better future and provide you with endless opportunities.
---
You still need some guides on choosing the right university for you? Get it here.