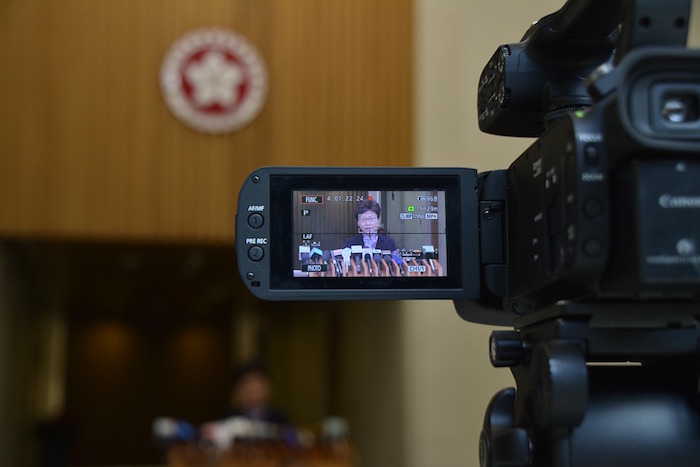 Photo by AndyLeungHK via Pixabay
By Mia Angeline
So, you aspire to become a PR professional?
You believe yourself as a good storyteller? Or are you more into facts, news, and journalism?
Either way, PR and journalists has one thing in common:
You cannot stop learning!
To shine in these fields, you need to learn from the best, break case studies down to bits and analyze them. Pursuing a master degree is great way to meet other professionals and excel as a PR or journalist.
PR and journalism master degree usually fall under communication and media studies program.
Experts in communication and media studies are employed in almost every sector of industries, ranging from government spokesperson, corporate public relations, to online journalists.
Therefore, we compiled a list of the top universities for Communication and Media Studies in Europe for future communications' students.
The list is taken from The QS World University Rankings by Subject, which based upon academic reputation, employer reputation, and research impact.
---
Planning to study in Europe with a scholarship? Check out Erasmus+ Scholarship Programmes!
---
(#1 in QS rankings 2018)
The communication science at the University of Amsterdam focuses on content, use and effects of communication and various forms of media.
The college of communication is linked to a world-renowned research institute, meaning top researchers in communication field will be lecturers in UvA.
Students can choose four main topics of communication which addressed in UvA:
Persuasive communication
Entertainment communication
Corporate communication
Political communication.
Students of the UvA will experience a high quality of life in Amsterdam, a hub of media and culture. Currently there are around 32,000 students in the UvA, of whom 5,000 are international students.
For more information about the University of Amsterdam, click here.
(#3 in QS rankings 2018)
LSE is a leading university in London renowned for its excellence in social sciences.
LSE's Media and Communications program explores a wide range of contemporary issues in media and communications. The program focuses on forms of media and communications in relation to political economy, regulation and power, communication content and audience response.
Located in London, students will benefit from the close proximity to world-class facilities, also experience a vibrant lifestyle. In 2017, LSE has 40 new Indonesian students, 25 of whom at the graduate level.
For more information about London School of Economics and Political Science (LSE), click here.
(#9 in QS rankings 2018)
The Media and Communications department at Goldsmiths explores media through hands-on experience of professional and experimental media-making. The department ranked first in the UK for the quality of research.
Students will take practice courses taught by industry professionals and skilled practitioners. The Media and Communications department also the home of East London Lines, a 24/7 news website run by our students, and work closely with Goldsmiths Press.
By the way, do you know Goldsmiths has their own page for prospective students from Indonesia?
For more information about Goldsmiths, University of London, click here.
(#23 in QS rankings 2018)
The School of Journalism, Media and Culture in Cardiff University is a top-rated institution in the UK that helps to shape international media, journalism and communication landscapes.
In 2014, the school was ranked 2nd for the quality of journalism, media and communications research in the UK.
The school also acts as a home for the Centre for Community Journalism, which supports the development of community news hubs in Wales. The Centre offers networking, information and training for students and exploring new, sustainable models for news.
Cardiff University currently enrolled more than 30,000 students from over 100 countries.
For more information about Cardiff University, click here.
---
Find the list of universities in Europe, here.
---
(#24 in QS rankings 2018)
The School of Education, Communication & Society (ECS) is renowned for its teaching and research expertise in science, language, culture and communication. The school focuses on questions about culture, communication, cognition, power, social justice and ethics.
ECS is a friendly environment where students are urged to become active participants in the community. Also, KCL has established Indonesian Society as a social hub for Indonesian students.
For more information about King's College London (KCL), click here.
(#30 in QS rankings 2018)
The University of Zurich was founded in 1833 and the biggest university in Switzerland. The Media and Communication Sciences program expands students' competences in theory, methodology, mediation, and media organization.
The program focuses on the diverse scope of public communication, such as applied media and market research, the evaluation of public communication and media campaign, media management, and public relations.
Located in Zurich, students will be exposed to vibrant culture and nightlife.
For more information about University of Zurich, click here.
(#35 in QS rankings 2018)
The School of Communication and Culture at the Aarhus University, Denmark, focuses on the analysis of Danish and international media. The area of focus are:
Political and institutional perspectives
Textual forms of expressions
Media consumption
Media history
Media theory.
The media studies program has a culture of collaboration with major playersin Danish and international media market. Students at Aarhus University will experience the real value of work-life balance since Denmark's learning environment is designed to be friendly and open.
For more information about Aarhus University, click here.
---
For more information about studying in Europe, click here.