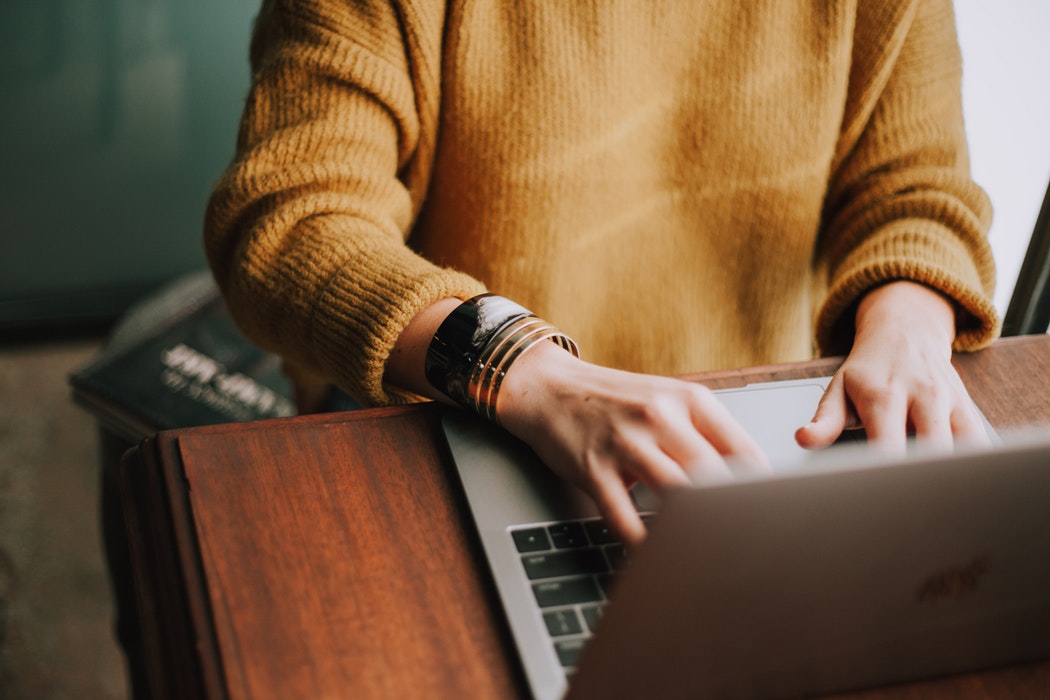 Photo by Christin Hume via Unsplash
By Mia Angeline
---
Pingin melanjutkan studi di Eropa? Jangan lewatkan EHEF Indonesia 2019, pameran pendidikan tinggi Eropa terbesar di Indonesia yang paling dinanti-nanti!
Surabaya 31 Oktober 2019
Jakarta 2 - 3 November 2019
Bandung 5 November 2019
Registrasikan dirimu di sini! Acara ini GRATIS!
---
"Before anything else, preparation is the key to success" – Alexander Graham Bell
College is one of the important phases in someone's life.
It is not just spending the time to study and then move on with your life. Your chosen major and university will have a huge impact on your future.
Like Alexander Graham Bell said, having a bad preparation may ruin your future. You may end up with doing something that you don't enjoy for the rest of your life.
Therefore, you will need to decide what subject and course provider that is right for you. A good research and preparation is the key.
Choosing the Subject
Everybody said your subject should be something that you enjoy thoroughly.
And they are right!
You will spend years of your life studying a certain subject, so you might as well choose something that will help you reach your goals.
A site like ehef.id has a cool profiling feature which may help choose the right subject for you.
Setting up a profile on ehef.id will help you to determine the most suitable study programs for you based on your personality. After you sign up a profile, you can check under "My Interest" page to list subjects and study destinations that you're interested in.
You can also take a questionnaire under the "profiling" option. By answering this questionnaire, ehef then will generate the top three study programmes suggestions for you.
Our tip is to think about yourself in the next 10 years, about your career goals, and what do you want to do for a living. Learn about the qualifications to be a professional in that career path, and how long will it take to climb for the top position.
If you still haven't figure out your career goals yet, then explore job sites or career options on the internet. You will have ideas on what you would like to do in the future.
Another way is by thinking what kind of activities do you enjoy on a daily basis. Explore the options, who knows that it may be a part of your future job role.
Our StuNed Scholarship awardee, Shantya Paramitha, finally decided to study in The Netherlands. Shantya wants to learn about food technology, both from technical and business perspective. After doing her research, she found out that Wageningen University in The Netherlands best suited to her needs.
Read Shantya's complete story in here.
Choosing Where to Study
If you already have a certain university in mind, then you are one step ahead.
For some of you who haven't selected any university, first, you need to make a list of criteria for a preferred location to pursue your degree.
Here are some things you need to consider when selecting a location:
Do you mind being far from home?
Each option has their own pros and cons.
Being close to home means your parents can still support you, and you still have your friends around. Leaving home can be difficult and expensive, you might have to find a part-time job for additional income. Also, you will need to learn about managing money and prepare food for yourself, which can be a real challenge.
However, studying far from home also means developing life-skills. You might need these skills to charm your employers since they prefer students who put themselves out there. Keep in mind that certain subjects are only available in certain universities, forcing you to move out eventually.
The city or countryside?
Again, these options have their own perks.
If you are a city guy/girl, then you must note that accommodation generally is more expensive than in a town. If you choose to live further away from campus, you need to consider transportation costs. Cities also have a lot of distractions which may keep you from your study.
On a positive side, living in a city will give you plenty of options. There are more activities that you can join, more clubs and events you can attend. You will get access to more interesting people doing exciting things.
While choosing a smaller university in the countryside means you will have a quieter and picturesque environment. You will be a part of an academic community, away from the buzz of city life. Also, the crime rates are not likely as high as in the city, you won't have to be constantly worried about your surroundings.
If you haven't got a clue as to where to start, you can browse ehef.id.
Each country page on ehef.id has recommendations about the best student cities in that country.
---
For more information about studying in Europe, click here.
---
Choosing A University
Based on your preferred subject and location, by now you will have a list of universities candidate for your higher education. Research is very important in this step.
After all, nobody wants to get stuck in a place or job that they don't enjoy.
Here are several tips to find a suitable university for you:
1. Check the university rankings
If you want to study in one of the best universities in the world, you should check QS World University Rankings.
QS rankings can give insight to certain universities.
Also, you can sort them by subject, resulting in the best universities for your area of interest. Or by location, which will be helpful if you have a location in mind.
Don't forget to check the methodology behind QS rankings system, which will give you a general explanation how universities were assessed. But don't let QS assessment define your personal criteria.
2. Take a look at the university rating systems
Other than QS University Ranking, QS also released a university rating system called QS Stars. It gives universities a rating out of five, similar to hotel star rating.
The categories assessed by QS Stars are:
Research quality
Teaching quality
Internationalization
Graduate employability
Specialist subject
Infrastructure
Community engagement
Innovation.
By using QS Stars, you can compare between different institutions and get a detailed information on the university's strong points.
3. Attend the university fairs or open days
Explore the campus either with a virtual tour or by attending open days.
For Indonesian students, it is recommended to attend university fairs, since it is cheaper and less time consuming.
One of the best fairs is EHEF Fair, which will be held in Surabaya on 30th October, Jakarta on 2nd – 3rd November, and Bandung on the 5th November 2019.
By attending university fairs, you will have the opportunity to meet with university representatives and probably tutors. It will give you a better idea of life at that university, and they can answer any questions you have directly.
4. Reading Reviews
While researching for universities ranking and rating, you may stumble on others' opinion online.
Take the time to check what other people said, especially experts in higher education. They can offer advice or speculate about future developments. Also, you may get an illustration of student's life and activities in that university.
By becoming a member on ehef.id, you can also ask questions in the university's forum. All you need to do is just subscribe to that university, as simple as that.
According to Aditya Mahardika, one of LPDP Scholarship awardees, the reason he chose Imperial College London (ICL) is because ICL was ranked the 2nd in the QS World University Ranking. Located in business center in London, Aditya felt he would get more opportunities for internships and professional experiences.
Read how Aditya made it to London by clicking here.
---
Find the list of universities in Europe here.
---
Comparing Universities
Ideally, in this step, you already have shortlisted different universities offering your subject of interest.
If you still lack information, browse for each university's page on ehef.id, admissions websites, brochures, or catalogs. You also can ask for opinions from your college counselor or from online forums.
Find detailed information, since it is time to compare them.
Again, ehef.id has a cool feature to help you in this stage. As a member, you can give a like to countries, universities, or programmes, and they will be saved in the 'discover' section under your profile dashboard. Once you click the 'Compare Programmes', ehef.id will automatically compare the list of universities you've liked based on several categories. These categories including tuition fee, study level, duration, QS rank, even page visitors.
Having EHEF compare universities for you is a great help, however, you still need to consider several things such as:
What do these universities specialize in? Does your preferred subject is one of them?
What type of teaching methods do they prefer?
Can you get help with work placements or internships?
What kind of facilities do each university have, or clubs that you would want to join?
What kind of accommodation is available for students?
How many other international students or students from your country who are studying there?
What kind of entry requirements that you need to get a place?
Another thing to consider is how you will be assessed. There are degrees assessed based on exams, coursework, presentations, or group work. You can find the assessment details in the course syllabus. Find a course that plays to your academic strengths.
To make things easier, you should draw a chart. Having a visual aid will help you determine which college is for you. You can draw a simple chart and check off colleges if they have characteristics you preferred.
Also, this chart can help you determine your backup choice. Many students usually only concentrate on their first choice and tend to forget to have a realistic second choice. Don't make the same mistake and have your backup choice ready.
For your second choice, make sure the entry requirements are less than your primary selected option. Remember, less requirement doesn't mean low qualities or lowering your standard.
Suci Ariyanti, one of Swedish Institute Scholarship awardees mentioned that she listed several countries before choosing Sweden. Her number one choice is United Kingdom, Sweden, and then Austria. At the end she chose Sweden since she has a passion to become an entrepreneur and Sweden is well known as innovation-maker.
To know more about Suci Ariyanti's story, click here!
Choosing Student Accommodation
Now you have a first and second university of choice, next, you need to plan your accommodation. You may have a general idea about student accommodation in your college's area right now, so it is time to do detailed research.
There are several factors to consider when deciding a place to live, here are some of them:
The most important requirement for a student is a strong and reliable internet connection. Make sure to check about it and if there is an additional fee for the internet.
Think about the location. Do you prefer living on campus or outside campus area? Living in campus means you can walk to your class and to all your campus facilities. While living in a property outside campus means you need to consider your transportation costs.
Are there any communal facilities? Having a common room, gym, or cinema room can be a great way to socialize and meet new people. Also, make sure these communal facilities are well maintained.
Take a look at the security system. Security system of a property is a crucial factor that often get forgotten by new students. It will be worthwhile doing some research into the accommodation, for example whether the property have any staff standby 24/7 to make you feel safe.
Tuition Fee, Living Cost, and Funding
In your detailed research about universities, you should come across the tuition fee for your subject of interest.
Make sure what is covered in the tuition fee, whether you need to pay in full or is there any installment option. Does it include textbooks or any additional fees involved?
Remember, although most courses cost about the same amount, it does not mean they will be worth the same to future employers.
Another thing to consider is your living cost. The cost of living may vary depending on which city you choose to study in. Compare costs you know you will have to pay, like accommodation, transport around the city and between the university to your hometown.
To give you an illustration, a monthly living cost in Poland is around EUR 400. While in Sweden the living cost can be EUR 800 per month. Some countries have free transportation for students and free internet. Others may require you to purchase a bicycle to reduce transportation costs.
You may need to cleverly manage your monthly budget, adjust your lifestyle, or find a part-time job. After all, you don't want to have debt or a huge amount of student loan after graduation.
One thing that can help you with tuition fee and living costs is to apply for scholarships. There are numerous scholarships opportunities for international students if you know where to look.
Ehef.id has compiled lists of scholarships to study abroad. These lists include scholarships to study in a particular country, scholarships to study a particular subject, and scholarships targeting certain groups of students. Let's say, for Indonesian students, you can apply scholarships for students from developing countries.
You can find the information about scholarships on the 'scholarship' menu on the ehef.id homepage, or on every university's profile.
Since there are a lot of scholarships available, you may apply for scholarships to cover only your living costs or your partial tuition fee. And students can get funded through more than one scholarships.
Applying for scholarships may seem like a huge task since there is a lot of paperwork involved. You will need further research for requirements for each scholarship.
---
For information on Erasmus+ Scholarship Programmes, click here.
---
Generally, most scholarships require these two things:
College Essay
Most scholarships programs will ask you to submit at least one essay, others may require you to submit a video or a project. Use the essay as an opportunity to market yourself, since most essay usually consists of an explanation of yourself. For example, your reason choosing a certain major or a struggle that you encountered.
Letter of Recommendation
It is best to approach former teachers or supervisors who know you well and can speak favorably of your character. Letter of recommendation should be personal about you, not a general trait. Remember, it is best to ask someone who will be taken seriously by the scholarship judges.
Keep in mind to double check the scholarships guidelines and check off everything before you send the application. Make sure you completed everything they have asked for.
On a final note...
Remember that only you can make these choices, it's all up to you. No choice is better than the others.
Check out articles and Tips & Tricks sections on ehef.id regularly in order to arrange for your future.
Be prepared and you can tackle any obstacles in life!