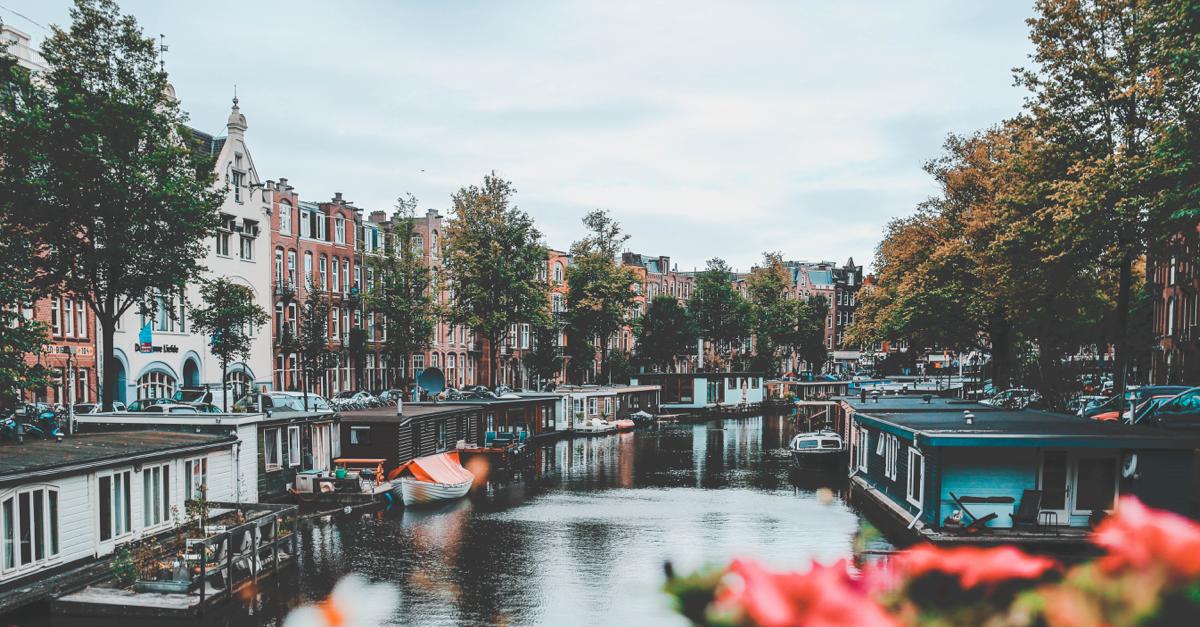 Oleh: Mia Angeline
Who are not familiar with the world of business and commerce?
Business is not only for the marketers or bankers, but whatever your passion and interests, there is a business side to it.
Business is an integral part of the entertainment, sports, or creative industry. Every industry needs marketers, managers, accountants, and financial analysts to survive – or in other words: Business and Accounting degrees. Other than taking the Business degree, you can also opt-in taking Accounting and Finance degrees to take part in the high-paced and high-paid career in the industry.
One of the best options in acquiring Business, Accounting & Finance degrees is in The Netherlands.
Studying in The Netherlands can jump-start your career since Dutch universities usually have strong connections with industries and broad study materials. Also, you don't need to worry about the language, since The Netherlands is one of the top European countries with the most English-taught business degrees.
So, does Ehef have a recommendation of the best Dutch university to study Business, Accounting and Finance program? Yes, we do - In fact, we have five!
---
Are you planning to study in Europe with Erasmus+ Scholarships? Click here and find your guide!
---
1. Erasmus University
Located in Rotterdam, Erasmus University is the best university in The Netherlands to study both Business and Accounting & Finance. Their business school is proudly accredited by AACSB, EQUIS, and AMBA (Triple Crown).
Also, continuously ranked among the top 10 business schools in Europe by Financial Times, Times Higher Education, and QS World Rankings. You can find either bachelor's or master's degrees in the Business and Accounting & Finance programs.
For more information about studying in Erasmus University, click here.
2. University of Amsterdam (UVA)
QS Rankings honored the Accounting and Finance programs at UVA as the second best in The Netherlands. The Economics and Business programs are also honored with The Triple Crown accreditation, which will look good on your CV.
While the bachelor's degree tends to be more general, you also can take a more detailed master's degree in both Business and Accounting & Finance program.
For more information about studying in University of Amsterdam, click here.
---
Find the list of scholarships available to study in Europe, here!
---
3. University of Groningen
Located in the city of Groningen, the University of Groningen has a high reputation for academic teaching and research. You can choose the International Business program at the University of Groningen, which combine courses in Business Management with Sociology, Economics, and Law.
The University has not yet acquired the Triple Crown, but already accredited by both AACSB and EQUIS. They also offer the program to post-graduate students.
For more information about studying in University of Groningen, click here.
4. Utrecht University
Established in 1636, Utrecht University is one of the oldest university in The Netherlands. The Business program is under Utrecht University School of Economics, which also offer the program for both bachelor's and master's degree.
Studying Business at Utrecht University will enrich your experience by giving a real-world perspective, which means you will learn to give solutions to real economic issues.
For more information about studying in Utrecht University, click here.
5. Maastricht University
Located in the city of Maastricht, the university is the second youngest university in the Netherlands. They offer the International Business program both for Bachelor's or Master's degree. By taking the program, you will learn about the strategy, resources, and management needed to run a business.
The School of Business and Economics also has a Triple Crown accreditation, which will ensure the quality of teaching methods.
For more information about studying in Maastricht University, click here.
Upon graduation from a Business degree, you will have wide opportunities in front of you. As we mention earlier, business activities are a vital part of our daily lives and by studying business, you will have an important role in the development of a society and economy.
So, what are you waiting for? Starts your preparation early and apply now.
---
For further information about Studying in Europe, click here.