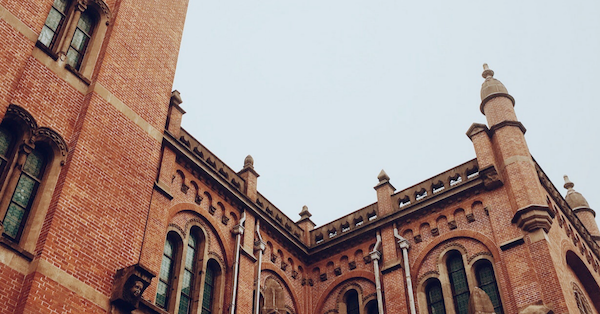 ---
---
By Mia Angeline
If you are looking forward to studying in another country outside of Indonesia, you may have noticed that they have a different credits system than ours.
For European University, the credits system is called ECTS – stands for European Credit Transfer System.
At first, the ECTS was used only for Erasmus exchange students to acknowledge courses they studied abroad. But now the ECTS has spread all over Europe. The current ECTS helps students easily transfer credits from one institution to another while measuring and comparing learning achievements.
---
Find the list of scholarships to study in Europe, here.
---
What is ECTS?
Since Europe consists of different countries with different credits system, the ECTS unified and complemented these various local standards within Europe. Universities may use ECTS as a main or secondary grading system for exchange students. These credits are based on the general workload (study hours) and the learning outcomes of students.
The workload is the amount of time needed for an average student to achieve the learning outcomes. While the learning outcome is students' ability to demonstrate what they have learned during a course.
---
Find the list of universities in Europe, here.
---
Benefits of ECTS
Implementing the ECTS has tons of benefits for European universities and students, some of them include:
You can have a Bachelor and Master degree from a different EU country, and find work anywhere in the EU – as they will recognize your achievement.
Easier to document the complexity of a course.
There will be no differentiation between local and international students.
If you decided to switch major, your ECTS credits can help so you don't need to take the same course again.
No matter your major or discipline, your degree will always have the same number of credits.
---
Also read: Choosing The Best University for You!
---
The ECTS Process
You can get ECTS credit points whenever you completed a course, seminar, or module in Europe. Each ECTS point signifies your accomplished workload in that period. So, by the end of a 3-year Bachelor's program, you may have 180 ECTS credits. While finishing a 2-year Master's program will grant you 120 ECTS credits. Each year of studies will grant you 60 ECTS credits.
If you convert ECTS credit point into study hours, one ECTS credit can equal on average between 25 and 30 study hours - depending on the country. European countries may agree on the ECTS system but they haven't agreed on how much study hours were given to one ECTS credit point. For example, if you are studying in Austria or Italy, one ECTS credit equals to 25 study hours.
Another example of one ECTS credit in several countries:
Remember that these study hours are only estimates since you may spend more time on an unfamiliar course rather than a course of your interest or expertise.
---
Also read: Preparing to Study in Europe? Let ehef.id Be Your Guide!
---
Converting into ECTS credit points
Now you may wonder 'if I had a Bachelor degree in Indonesia and planning to take my Master degree in Europe, how can I convert my Indonesian credits into ECTS?'
As you know, Indonesia uses the SKS system and for a Bachelor degree, you need to complete between 144 and 146 SKS, depending on the universities.
These SKS need to be converted into study hours before you can convert them into ECTS.
Roughly, for a Bachelor degree with 144 SKS equals 200 ECTS credit points. There are numerous online ECTS calculator available if you want to try and see the result.
However, only the European government or universities who can release the formal conversion result. So, you may want to consult your preferred universities before applying. Remember to allocate a good amount of time for the conversion process, since some countries can take 2 months before you receive your results.
---
If you want to get more tips & tricks on how to study in Europe directly from the alumnis of European universities, you should visit EHEF Indonesia 2018 this November! Register yourself here! IT'S FREE!