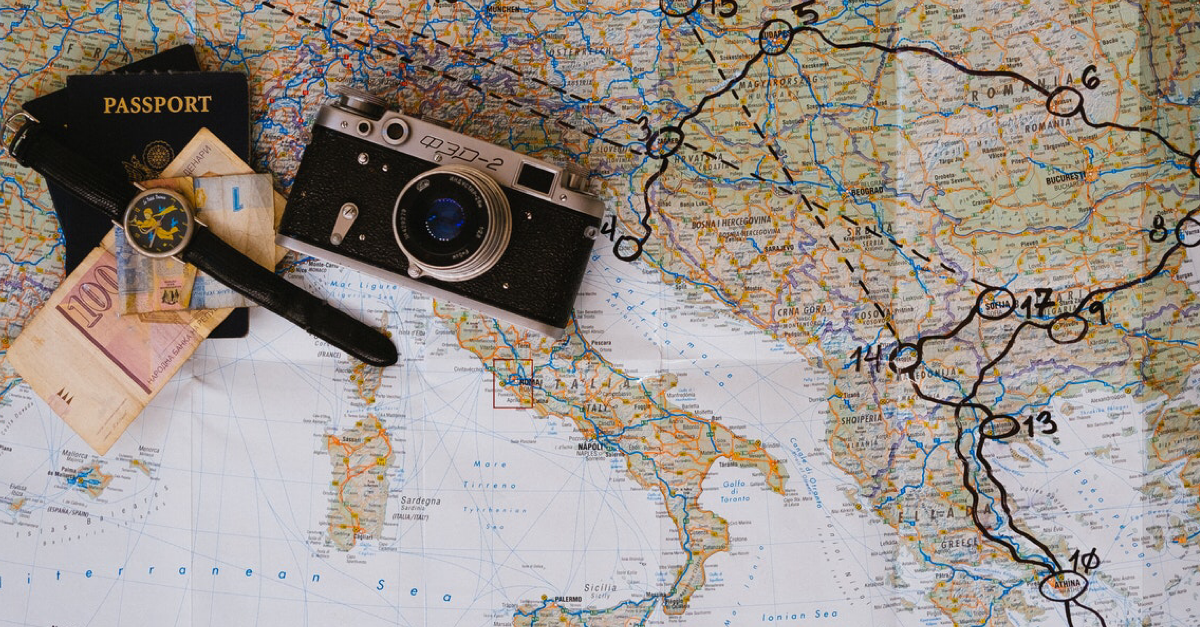 By Mia Angeline
Europe is a home of 50 countries, with sprawling beauty and timeless attractions.
Walking in European countries is like going back to medieval times, where kings and queens rule the royal court.
Not only famous for its beauty, but this continent also has plenty of options to satisfy every student's dream.
You will find a program that suits you no matter what your budget, study programme, or study abroad goal.
No wonder Europe has become one of the favorite destinations for students aspiring to study abroad.
But, which cities should you live in?
Which college towns is the best to study?
---
Planning to study in Europe with Erasmus+ Scholarship? Find the programmes, requirements, and other related information here.
---
Based on the reviews for each city, we compiled 10 best student cities in Europe. Here they are in no particular order:
1. Barcelona, Spain
Barcelona is famous for its architecture as the city is home to seven works of Antoni Gaudí, the famous Spanish architect. Gaudí works are so famous that today Barcelona are prized UNESCO World Heritage sights.
In addition, the city is also famous for the beaches and nightlife, perfect for unwinding after class. You can choose various programmes from business & economics to fashion and cultural studies.
More about Studying in Spain.
2. Dublin, Ireland
This capital city of Ireland is a mix between the old and new. You can visit both ancient castles and modern shopping centers while studying in Dublin.
Known for Irish music and pub, you will have plenty of options to relax after long hours studying.
If you are looking to have your own startup then Dublin is the right place for you, since this city is dubbed as the startup capital of Europe.
Other than the friendly locals, Ireland is also ranked 6th as the safest European country for international students.
More about Studying in Ireland.
---
Get the list of scholarships to study in Europe!
---
3. Berlin, Germany
Berlin is the second largest city in the European Union. The city has a rich history with a central role in World War II and the Cold War, which you can explore in every inch of the city.
Germany is known for Engineering and European Studies programme.
Located in central Europe, Germany is a hub for the political, economy, and cultural life in Europe.
Germany is also considered in the top 10 safest country in Europe, so you can conduct your study with no reason not to feel secure.
More about Studying in Germany.
4. Lisbon, Portugal
Lisbon is known for its relaxed and friendly atmosphere. You can explore this small city on foot – which will reduce your transportation cost when you study there.
In your spare time, you can learn about the city's ancient Phoenicians history through museums and architecture.
Lisbon is perfect if you want to learn about business, water education, and humanities. Lisbon is also the home to the University of Lisbon (ULisboa), the largest university in Portugal.
More about Studying in Portugal.
5. Amsterdam, Netherlands
The Netherlands is famous for urban planning, architecture, and agriculture, so if you are interested in these programmes then studying in Amsterdam is the right choice.
The Netherlands also has a strong relation to Indonesia, with a respect for Indonesian student and culture.
Spending a semester in Amsterdam, you will find the city is vibrant with art, cafés and rich World War II history.
Ranked 3rd as the safest European country, you can study without the burden of feeling afraid all the times.
More about Studying in the Netherlands.
---
Learn from the other international students experiences in Studying in Europe
---
6. London, England
London may come as your top-of-the-mind whenever you think about European cities, and with good reasons.
As the city of cities, London offers a wide range of study programme for you, from business to engineering, and everything in between.
London is also an international hub so you will meet with people from diverse background and culture. It is possible that these people can offer future opportunities and launch your career.
More about Studying in the UK.
7. Paris, France
Paris, The City of Love.
Imagine spending your after class or holiday time under the majestic Eiffel Tower. Boost your study mood by experiencing culinary delight or basking in renaissance art in the world-renowned museums and galleries.
Paris is the perfect city if you want to study fashion or culinary arts. The old-fashioned neighborhoods will charm you to no end.
More about Studying in France.
8. Milan, Italy
Milan is Italy's capital of art, history, culture, and fashion. So, if you are interested in these areas, you can opt to study in Milan.
Located in northern Italy, you can plan a weekend getaway to Venice, Florence, Bern, or even Switzerland to unwind. Also, unlike Rome or Florence, Milan is less crowded, which makes it more comfortable to study.
More about Studying in Italy.
---
Get the list of universities in Europe!
---
9. Prague, Czech Republic
The city has a long and interesting history that you may never hear of. The quaint buildings and scenery attract unique scholars from across the globe.
The city also has three universities rank amongst Europe finest. You can take business, technology, or nursing programs in Prague.
Moreover, Prague is among the most affordable city in Europe, living costs in Prague is lower than in other capital cities. Not only affordable, Czech Republic is also in the top 10 list of the safest country in Europe.
More about Studying in Czech Republic.
10. Athens, Greece
Do you want to follow the footsteps of Plato or Socrates? These renowned philosophers had lived in the ancient city and published their world-changing concepts.
Do you know Athenians also invented the concept of democracy? There is no better destination for students of Greek literature, ancient history, architecture, or archaeology than Athens, where you can literally walk to the ancient ruins in the city borders.
More about Studying in Greece.