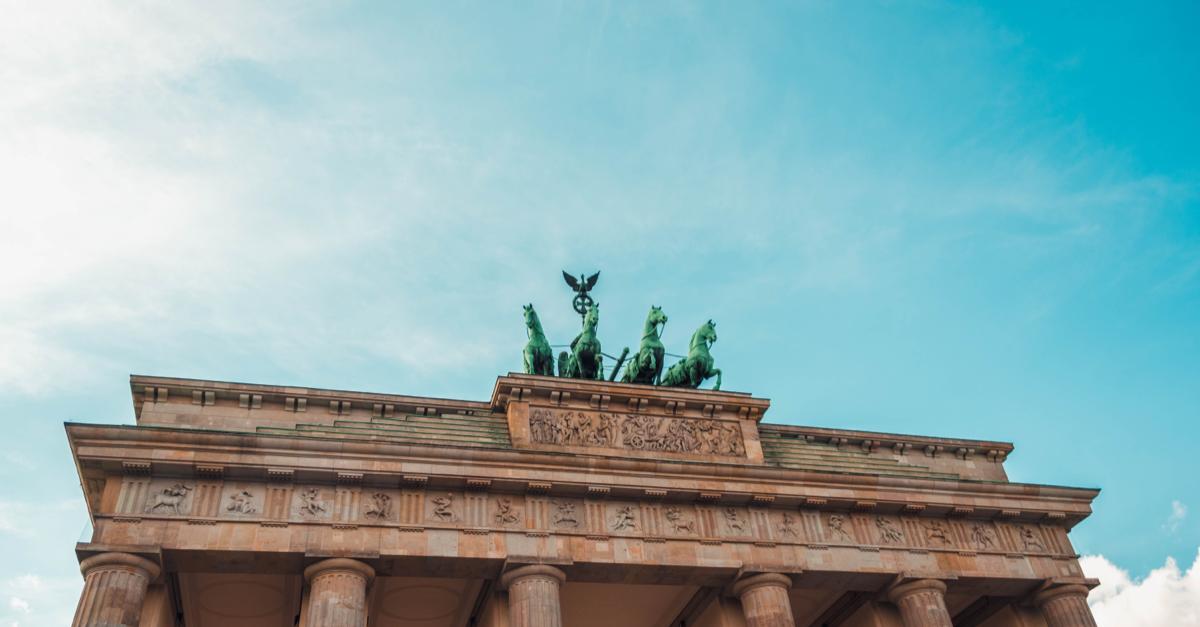 by Mia Angeline
If you read our article on learning the German language, you may already know that
German is one of the ten most spoken languages in the world.
To have access to the vast German literature, there is no better way other than studying in the country itself. German is known for its top-notch education, with 80 Nobel laureates in physics, medicine, literature, and other areas.
In general, German studies focus on questions such as how does the German language evolve? Or how can medieval and modern German literature be analyzed within the specific cultural context? Graduates from this degree can work in the cultural sector, publishing or press trade, and in commerce.
For those of you who have a dream to become a master of German language and literature, we are here to help you. We have a list of 5 German universities to study German language and literature.
1. Heidelberg University
Heidelberg University was founded in 1386, which makes it the oldest university in Germany. Heidelberg University sees itself as a research university, with more than 30,000 students and 5,000 staff.
The university offers both Bachelor's and Master's Program in German Language and Literature. Students are expected to learn the historical development of German language, society, culture as well as their theoretical principles. However, on application, students are required to show proficiency in two modern foreign languages apart from German (Latin is preferred).
For more information about studying in Heidelberg University, click here.
2. Mannheim University
Mannheim University is located in the baroque palace of Mannheim. The university offers Bachelor's Program in German Studies: Languages, Literature, and Media under the School of Humanities.
The school of Humanities has an excellent reputation, with a learning environment that facilitates teaching and students research. The program itself combines the study of the German language with media studies and cultural studies.
This combination can open up a lot of options upon graduation, such as working in areas such as publishing, public relations, or media.
For more information about studying in Mannheim University, click here.
---
Find the list of universities in Germany, here.
---
3. Ludwig-Maximilians Universität Munich (LMU Munich)
LMU Munich was founded in 1472 and since then has attracted scholars from all over the world. As the name suggests, the university is located in the vibrant city of Munich.
LMU Munich has its own Faculty of Languages and Literatures, offering both Bachelor and Master's programme. The faculty also has the Center for Language and Literature Studies, which works closely with the government and private sector on joint projects of linguistics. The faculty is also the largest faculty in terms of student number at LMU Munich. For international students, they have German as a foreign language to prepare you for a rich experience in local society.
For more information about studying in Ludwig-Maximilians Universität Munich, click here.
4. Ruhr University – Bochum (RUB)
Located in Ruhr, a metropolitan area in the center of Europe, RUB is home for around 36,000 students and 5,000 staff. RUB offers German Studies program for Bachelor or Master's degree.
Students taking this program will immerse themselves into all aspects of German language and literature. Include learning the evolution of German language, contemporary German literature studies, and analyzing medieval literature within their specific cultural context.
For more information about studying in Ruhr University – Bochum, click here.
---
Find the list of scholarships available to study in Europe, here!
---
5. Kiel University (Christian Albrechts Universität zu Kiel)
Founded in 1665, Kiel University is the largest and best-known university in the city of Kiel, Germany. Currently hosted around 27,000 students and 3,000 staff, also seven Nobel prize winners have worked in Kiel University.
Kiel itself is a beautiful and modern city near the Danish border. German Language and Literature is under the Faculty of Arts and Humanities, which is available for Bachelor and Master's degree. They also have many institutions that help international students easily adjust to everyday life. International students can also ask for German tutors to help them with the language.
For more information about studying in Kiel University, click here.
So, what are you waiting for? If Franz Kafka, Friedrich Schiller, or Johann Wolfgang von Goethe are right up in your alley, then you need to really consider studying German Literature in Germany.
---
For further information about Studying in Europe, click here.