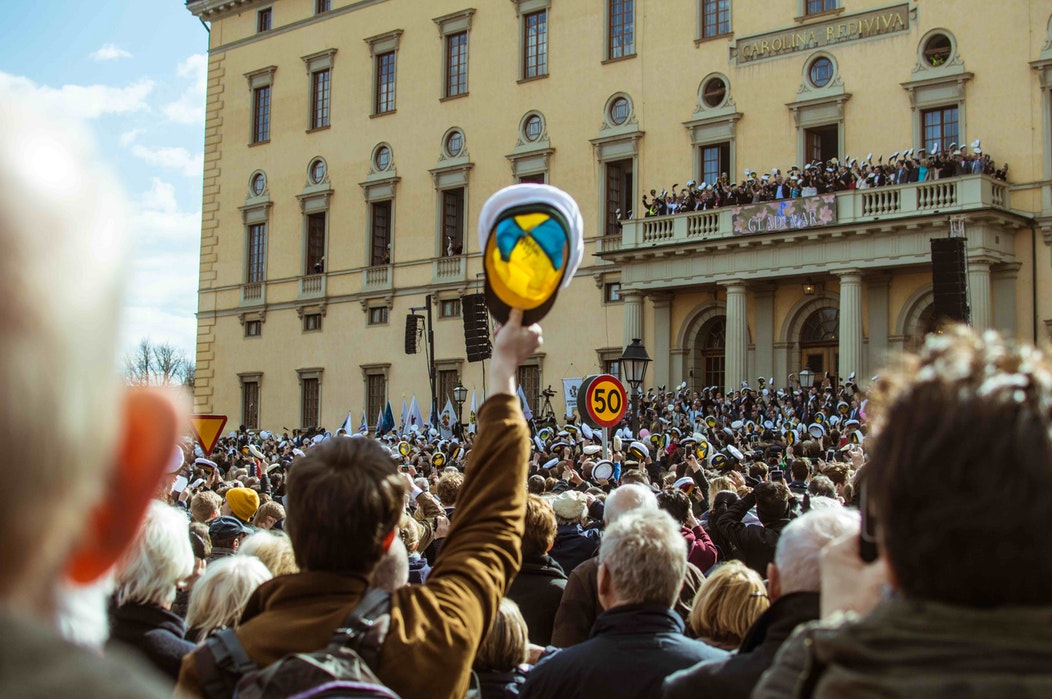 Photo by Shubhesh Aggarwal on Unsplash
By Rebecca Isjwara
---
Ever had dreams of living in a country that champions equality and diversity?
Or one that promotes creativity in every way possible?
Or perhaps you're nervous about not being able to speak the local language and would rather stick to English?
Lucky for you, Sweden has it all!
Even better, Sweden is very well-known for their top-notch higher education system, be it from Nobel Prize angle (hint: it's based in Sweden), or their high-ranking universities.
What might those universities be, you ask?
We have listed their top five below:
Lund University is home to one third of all international students based in Sweden, and the reason for that is partially because of the 100 international degree programmes it has under its belt, ensuring that you can find something no matter what your interest is.
The town of Lund itself is known to be Sweden's best student city due to the nice array of student organisational activities. Lund University currently hosts 42,000 students, in which 15% of them are international students coming from 130 different nationalities.
Lund University currently offers 100 Master's degree programmes, 6 Bachelor's degree programmes in English, and over 700 courses to choose from for exchange students.
---
Find the complete list of universities in Sweden, here.
Untuk daftar lengkap Universitas di Swedia, klik di sini.
---
2. KTH Royal Institute of Technology
KTH Royal Institute of Technology is considered to be Sweden's most prestigious technical university, not to mention also being the country's oldest and largest.
Its graduates make up one third of the country's technical and engineering researchers, proving its strong history in groundbreaking research.
The institute is located in Stockholm, which happens to be home of the well-renowned Nobel Prize. The institute has over 18,000 students studying in the fields of engineering, science, or architecture.
Uppsala University is the oldest university not just in Sweden, but also in all of the Nordic countries, with its establishment dating back to 1477.
Due to its long-standing history, it has influenced a large part of Swedish culture and identity, mainly in historiography, literature, politics, and music. Despite their historical glory, Uppsala University is set on having their eyes on the future with their strong focus in state-of-the-art research findings and internationally-recognised qualifications.
Fun fact: Uppsala University has notable appearances in The Girl with the Dragon Tattoo.
---
For more information about scholarships to study in Sweden, here.
Untuk informasi mengenai Beasiswa Kuliah ke Swedia lainnya, klik di sini.
---
4. Chalmers University of Technology
Consistent with our list of top Swedish universities, the Chalmers University of Technology is also one that places a high emphasis on research as well as education in areas such as technology, natural sciences, architecture, maritime, and other management.
Chalmers graduates make up around 40% of Sweden's graduate architects and engineers. The university also has an international makeup, with 10% of their 10,000 students being international Master's students coming from 70 different nationalities.
Innovation is also a core part of Chalmers: startup incubators such as Chalmers Ventures are ready to accelerate the transformation of ideas to profitable business operations.
Stockholm University was established in 1878 with a mission to reinvent Sweden's higher education, and over the course of its history, it did just yet.
In 1889, the university appointed the world's first ever female mathematics professor. The 65 departments of the university is also the result of various figures that boost the institute's reputation, such as having 4 Nobel Prize winners in Chemistry, one in Literature, and another receiving the Memorial Prize in Economic Sciences.
The university also hosts a large student population, with more than 70,000 studying in their four different faculties: law, humanities, mathematics, and natural sciences.
---
For more information about studying in Sweden, click here.
Untuk info lebih lanjut tentang Kuliah di Swedia, klik di sini