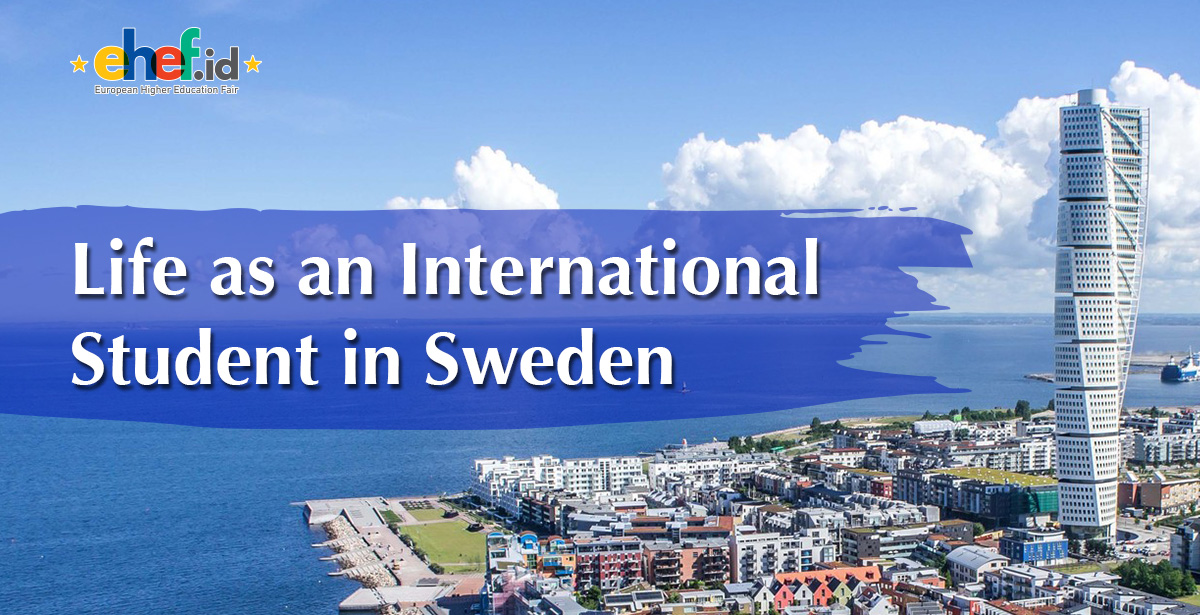 by Jenny Egnér Lin
---
What is it like to study in Sweden as an international student? What are the tips and tricks for university, what do you do when you are not studying, and what are peculiar characteristics of Swedish culture? This is the ultimate guide to university life for international students in Sweden.
Tips and tricks for university
Student buddies
At the large universities, you are likely to get a local student buddy who will help you from the day you arrive in your new home town. Your buddy can help you with any question, small or large, and many student organisations organise events for international students.
Preparing for exams
General advice is to look at exams and assignments from previous years to get a hint of what kind of questions are likely to come on the current course. Ask your Swedish peers about the format of exams and assignments, and if they have any advice for you. Most students would be glad to help you.
---
Are you ready to study in Sweden? Here are some tips to keep in mind before you move!
---
Career counseling
Universities in Sweden offer career counseling, and the large universities have their own career portals online with job listings and career advice. Many universities organise career fairs, where companies send 2-3 representatives who can answer questions about recruitment. Unions often give free memberships to students, and offer support with job applications, CV advice, and mock interviews.
Student Associations
Large universities have active student associations, with a number of different interest groups hosting events for like-minded people. Check your university websites to see which groups exist, and which projects and events you want to partake in. Numerous projects, events, parties, dinners, and trips are organised by students.
---
Find out more about studying in Sweden - the country, universities, scholarship here!
---
Entertainment
Student discounts
A great deal of shops, restaurants, cafes, and gyms offer student discounts, in particular around large universities, and in student towns like Lund, Uppsala, and Linköping. Often you will be requested to show a student ID. Unless you have a Swedish student ID, so called "Mecenatkort", your international student ID or proof of enrollment at a Swedish university should prove sufficient.
Parties
Swedish students enjoy partying, and as mentioned, there is a multitude of events hosted by various teams in the student associations. If you are still not satiated by the range of alternatives, you can bring your friends together and host your own event. In the larger cities, there are also plenty of options to go out to bars and clubs, and some of them even have free entry for students.
Traveling
There is an abundance of sights in Sweden, ranging from the beautiful nature up north, to the Old Town in Stockholm, and the archipelagos down south. Sweden is the fourth largest country in Europe to the surface, and stunning views are scattered across the country. Additionally, if you are lucky enough to study and live in Europe, there are cheap flights to many destinations over the continent, allowing you to easily sneak out for a weekend break from university life. Taking a few weeks for a proper Euro trip at the end of the semester is also recommended for international students.
---
Click here for official website of Swedish Institute
---
Swedish culture at a glance
What is typically Swedish? Below are a few characteristics and odd traditions you will find only in Sweden.
Lagom
Lagom is a Swedish word that cannot be translated. The meaning is equivalent to "not too much, nor too little". It can be used to answer any question, when you want just enough of something. How much milk do you want in your coffee? Lagom.
Reserved people
Many exchange students in Sweden describe how hard it is to get to know Swedish people. Swedes are quite reserved and tend to stick to their group of friends. Even at bars and clubs people seldom talk to others than people they know. Although Swedes may be reserved, once you get to know them, they will be friends for life. A hint on how to make friends in Sweden is to attend events hosted by student associations, where students are more open to mingling with each other.
Fika
One of the best activities ever invented. Fika is a verb describing the act of taking a break for coffee and pastries. Coffee, hot chocolate, cinnamon rolls, cakes, cookies, and virtually anything you can find on a cafe menu can be served at a fika. Fika can mean taking a break from studying at 10am and 3pm for coffee and cookies. Fika can mean inviting your friends over for sweets and warm drinks. Fika can mean hanging out with friends at a cafe for three hours.
Surströmming
The worst smell you might ever experience. Surströmming is canned, rotten herring - a traditional dish served once a year. Either you love it or you hate it (most people hate it, and most Swedes have never tried it). If you're tempted to try it, just remember to open the can outdoors, and not in your room. You have been warned.
Midsommar
Midsommar is a day of celebrating the arrival of summer. It is held in the end of June, and is one of the most remarkable Swedish holidays. Families and children gather in their communities outdoors, and celebrate by dancing, singing, and jumping around a maypole. For young people, midsommar is often celebrated with a large dinner and party with friends.
There are far more peculiarities to Swedish culture. If you have been accepted to a university in Sweden, congratulations to you! Make sure you take the time between course assignments to explore the beautiful nature, sights, and activities that Sweden has to offer.
---
About the author: Jenny Egnér Lin is born and raised in Stockholm, Sweden, and holds a B.Sc. in Business and Economics from Stockholm School of Economics and a M.Sc. in Strategic Market Creation from Copenhagen Business School. With firsthand experience from studying in Scandinavia, she is sharing prime insights about student life in Northern Europe, and Sweden in particular.