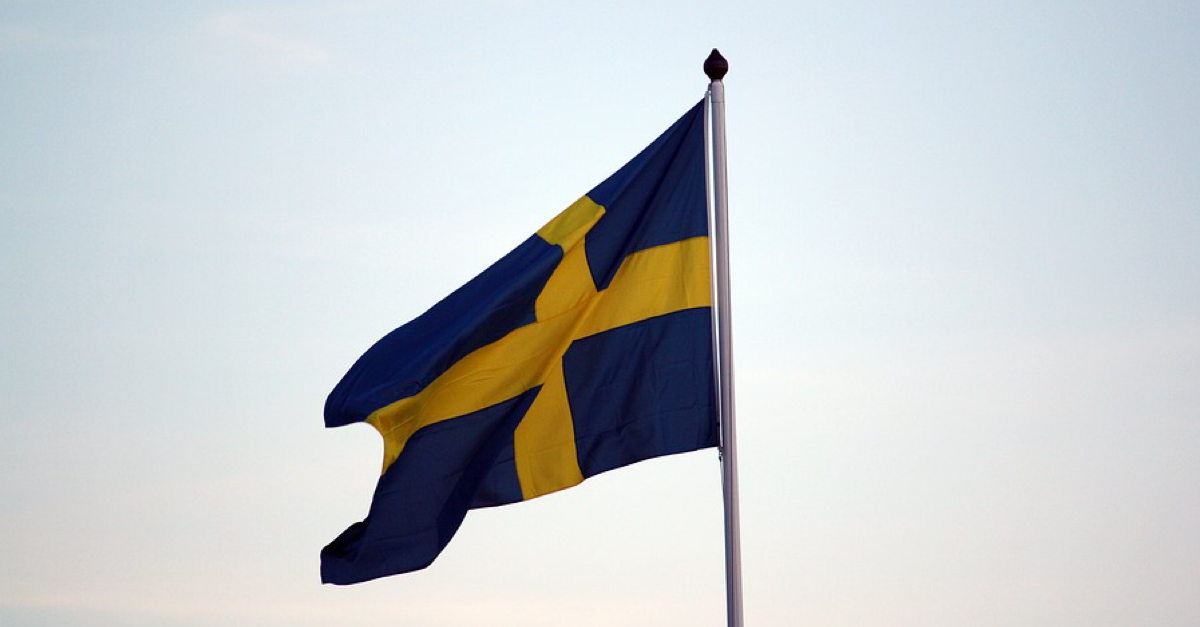 ---
Bermimpi Melanjutkan Studi ke Eropa? Jangan lewatkan EHEF Indonesia 2018, pameran pendidikan tinggi Eropa terbesar di Indonesia yang paling dinanti-nanti. Segera daftarkan dirimu sebagai peserta dalam perhelatan akbar EHEF Indonesia 2018 secara GRATIS di sini.
---
By Sonia Azalia
Desire to take your studies to the next level?
What's a better place to pursue your higher degree than a country surrounded with a strong innovative atmosphere, such as Sweden?
Read further to find out how the Swedish higher education system ranks second in the world and how students abroad can partake under their academic excellence.
Personal and Student-Centric Studying System
The teaching model applied at Swedish universities and colleges are based on the motto 'freedom with responsibility'.
What are your strengths and talents?
Your studying years will mainly be navigated by your journey of harnessing the potentials you have. Universities offer tons of courses from various departments which students can choose and personalize to exactly what they're looking to pursue. There is less teacher-led time. Students are not seen as those having to force themselves to meet the standards of some cut and dry education system—initiative, independent thinking and taking an active role in one's own learning process are valued most of all. Out of this student-centric environment had therefore created brilliant minds and outstanding innovations.
Alongside independence, cooperation—instead of individualism—is strongly emphasized. Students are taught to work as a team through the activities and courseworks provided. 
Sweden holds close an egalitarian culture, meaning everyone is seen as equal without holding one over another. So, don't be surprised when students call their professors by their first name, instead of their title.
---
For more information about studying in Sweden, click here.
---
Research-Intensive Country
Did you know that Spotify, Skype (co-created), HIV-tracker, Seatbelt, DSC Solar Panels, Artificial Pacemaker, TetraPak, Adaptiv (making military targets invisible), Modern Zipper, Facebook Advertising (co-created) and many more are the world-changing products of Swedish innovation? 
Sweden aims to be one of the most research-intensive countries in the world.
Many Masters programmes work closely with the industry, offering students to combine theoretical studies with practical work through internships, apprenticeships, and part-time jobs in fields related to their advanced degree. Since Swedish universities have close ties to the industry, thesis work are often facilitated at companies or organizations. Just like in other countries, the thesis will normally be an independent research task or a substantial practical exercise.
Masters in Sweden can either be a one-two year degree that includes 75% coursework and 25% research-based project. There's no denying the hard-work that comes along with it. The Master studies are all about preparing for more hands-on course work: preparing analysis, conduct researches and demonstrate applied theory to practice—just like preparing for a Nobel Prize.
---
Find the list of universities in Sweden, here.
---
Sweden's Inclusiveness towards International Students
From the academic side, Sweden had made itself undoubtedly appealing: Unique studying experience, internships alongside the period of Master studies, strong collaboration between academias and world-renowned industries, post-study work opportunities—but above all, what had made it seem welcoming in the international eyes most is its openness and inclusiveness to foreign students. 
Foreign students don't have to worry about their Swedish language skills.
Sweden is ranked 2nd as one of the world's most proficient in English, without having the language as an official one. You will be able to speak in English with everyone you meet; from the classroom to the city centre. Sweden itself provides about 1000 English-taught programmes, at over 35 universities. 
Sweden has always been very supportive towards sponsoring international students. In fact, Sweden did not use to charge the international students any tuition fees until 2011. Tuition fees were then introduced again for the sake of improving the quality of their education.
Fortunately, the government has allocated resources for two scholarship programmes and other studying opportunities through the Swedish Institute (SI). 
It's very much possible to study for a master's degree in Sweden on a fully-funded Swedish Institute scholarship. SI states that approximately SEK 294 million of its total funding are grants and scholarships, and approximately two thirds of this amount is financed by the Swedish aid budget. Its scholarship programme (SISS) grants up to 450 scholarships for higher education in Sweden to about 150 countries.
The SI offers two kinds of scholarship programmes: The first awards grants through the Swedish Institute and totals SEK 100 million a year.
This programme is aimed at highly qualified students from development countries and is designed to cover living costs and tuition fees. 
The second worth SEK 60 million, is aimed at highly qualified students from outside the EU/EEA area (except Switzerland).
Grants in this programme are intended to cover tuition fees and are awarded through the Swedish Council for Higher Education to universities and university colleges that already extend grants to students.
The priority area of studies are as below:
Gender Equality, 
Sustainable Development
Democracy
Human Rights
Poverty Reduction
---
For more information about Swedish Institute Study Scholarships, click here.
---
Grants and Additional Programmes Offered
Overall, the programme covers tuition fees, living expenses up to SEK 9,000 per month, travel grant of SEK 15,000, insurance against illness and accident, membership of the SI Network for Future Global Leaders (NFGL), and membership of the SI Alumni Network**after your scholarship period. 
A Swedish language test certification is also provided; different kinds of language tests are available, depending on the purpose and level of proficiency (basic, intermediate, advanced).
SI also provides summer courses, internships, and volunteering programs, for additional life experience opportunities.
The awards doesn't just stop there. In addition, every scholarship holder will be included in the SI Network for Future Global Leaders (NFGL) — a network that provides the possibility to participate in events, workshops, seminars and visits to companies around Sweden for scholarship holders to improve their goodwill and knowledge of Sweden. Also, at the end of the scholarship  period, holders will be part of the SI Alumni Network. 
---
Official Website: Swedish Institute
---
Who are eligible?
Candidates are required to hold a citizenship in one of the partner's countries, admitted to one of the eligible master programmes in the first selection round at University Admission, must have had at least 3,000 hours' work experience prior to the scholarship submission.
Type of work experience could be a full-time employment, part-time employment, voluntary work, paid or unpaid internships, or position of trust (for instance, president at student union). Your work experience can be completed before, during, or after graduating from your undergraduate studies.
Also, applicants may not have lived for more than two years in Sweden previously, or hold a degree from a Swedish university.
Asides from candidates with academic qualifications, SISS seeks for ambitious young professionals with a demonstrated leadership experience and a clear idea of what role they are able to play in order to contribute to the development of their home-country after graduated. 
Fit into the criteria?
Great, then come and check out what Sweden has in store for you and your future!
If you would like to ask your questions regarding the scholarship programmes in person to the representatives of the Swedish Institute, you could attend EHEF Indonesia 2018 this November! Register here!