By Rebecca Isjwara
On the surface, Bhirawa Arifi seems to have it all: a position as an associate in a top tier Jakarta law firm, university degrees from Université Paris 1 Panthéon – Sorbonne and University of Gadjah Mada, and language proficiencies most could only dream to have (fluency in French, English, and Indonesian, and intermediate Spanish). Before pursuing his career as a full-time lawyer, his CV was even donned by legal internship experiences in Paris law firms, Indonesia's Ministry of Foreign Affairs, and even in UNESCO. However, the magic did not happen overnight. Bhirawa worked his way up into earning his well-deserved accolades and sought creative opportunities to get what he wants. His key trait? Persistence.
Tracing it back
Bhirawa has known that he wanted to be a lawyer since high school after discovering his passion for legal systems and what the laws entail. He then chose to pursue his undergraduate degree at University of Gadjah Mada (UGM), majoring in law and specializing in international law.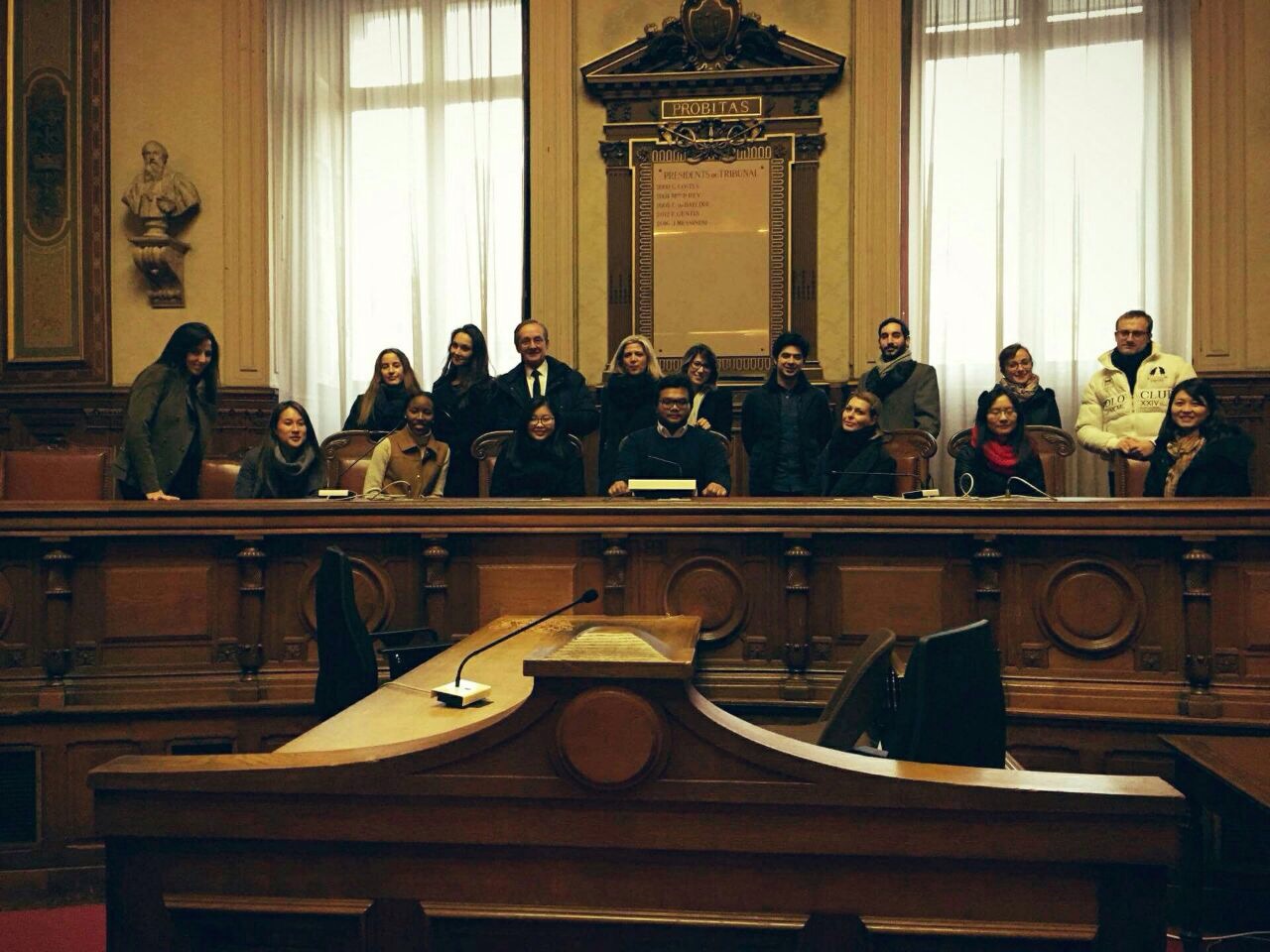 Applying to Paris
There was never an actual plan to apply to Université Paris 1 Panthéon – Sorbonne for his postgraduate degree, especially in the midst of finishing up his thesis for his undergraduate studies. Despite the short timeframe (five days till the deadline), he gathered up all the required documents such as his application and motivation letters, CV, DALF C2 certificate (highest level of Advanced Degree in the French Language), recommendations, certificate of graduation, and sent them all in.
The response came in two weeks later: the dean sent in an acknowledgement upon receiving the application, and he started the selection process. After a two-hour phone interview with the panelists in Paris (conducted in French), he received his Letter of Acceptance (LoA) just three days later.
The first dilemma came when Bhirawa had to pay 3,000 Euros (out of the 10,000-Euro tuition fee) to secure his admission spot. Afraid of letting this chance slip by, his mother agreed that this opportunity was not to be given up because of uncertainties that would come in later.
Université Paris 1 Panthéon – Sorbonne
Amongst the many top law schools in Europe, the Université Paris 1 Panthéon – Sorbonne is the oldest one, having being established since 1150. Its history and impact has allowed many alumni to create impact on the world, such as scholars that overthrew the French monarch systems in its governmental history. Bhirawa is an admirer of the university's academic development as well as its ethics, and braved himself to study in the Fully-French institution. He did not know it at the time, but he was about to be the youngest and the first Indonesian scholar to have graduated with a master degree from the LL.M Programme of Université Paris 1 Panthéon – Sorbonne.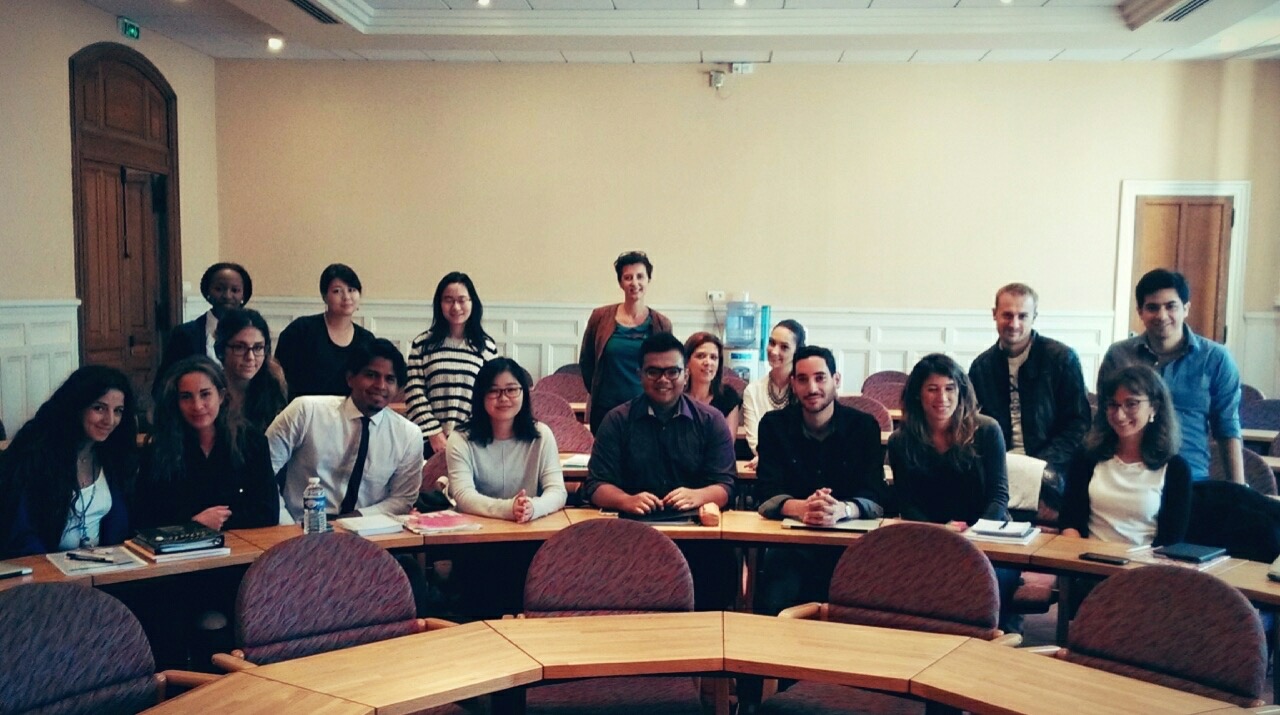 The hunt for the scholarship
Now Bhirawa was scratching his head. He wanted so badly to go to Paris, but he needed a scholarship. The first scholarship scheme that came to mind was LPDP, so he looked up the criteria. Unfortunately, one of the criteria was that he needed a six-month gap between the LoA and first day of university. This particular requirement was set up to ensure awardees would have enough time to prepare themselves for their studies, but this disqualified Bhirawa from the eligibility pool.
After thinking it through, Bhirawa realized that he could give the French embassy a shot. He browsed through the websites and conducted his own independent research. He even reached out to alumni and Institut Français Indonesia, but to no avail. They all told him that the French embassy officials have no scholarship quotas that year. The only programme he could find from the embassy was a partial scholarship scheme (called Bourse de Couverture Sociale, BCS), and it required the candidate to first be awarded another national scholarship, such as LPDP. He was out of the eligibility pool yet again.
Instead of being discouraged, Bhirawa instead did the unexpected: he visited the French Embassy in Jakarta. He did not have an appointment, but he requested to meet with one of the officials or the PIC of Campus France. He had no idea what he was doing, but he only had one thing in mind: to get a scholarship to Paris. He quickly explained his situation to the staff and showed them all his documents as proof, and ten minutes later he was sitting in a small room with the French Attaché for Academic Cooperation. He told the official his story, the French Attaché understood well about his situation and would try his best to see what he can do, but at that moment the French Embassy could not promise anything.
It was only after two weeks of radio silence that Bhirawa received a call from the French Embassy. After several considerations, the French Embassy agreed to award Bhirawa an exclusive scholarship called Bourse du Gouvernement Français (BGF). The scheme is not publicly known, and is only meant for a few highly selected awardees each year from all around the world. Fortunately enough for Bhirawa, the scheme covers full tuition fee, living costs, flight tickets, insurance, books, and a renewable student visa with the right to work in France.
A week later, he attended a preparation event hosted by the French embassy, and he set off to Paris that same September.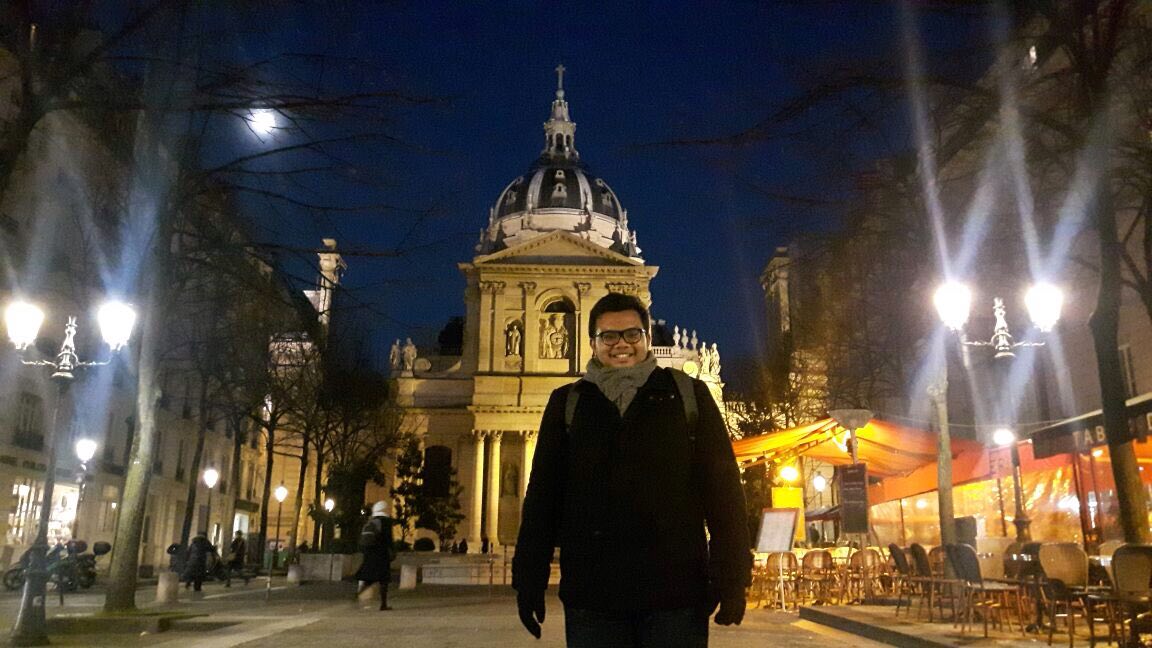 Tips from Bhirawa
When asked for advice to future applicants, Bhirawa suggested to "just be yourself and never, never be dishonest." Upon reviewing applicants' documents, the selection committee would do any and every form of background check to validate their decision. This includes (but is not limited to) every item listed on CVs, social media posts, and mentions in local or international media. Everything uttered in the interview room counts, too, with lies leading to the possibility of being blacklisted. Being honest and being yourself is your personal pitch to the selection committee, and expressing it verbally through your application (as well as in your motivation letter) goes a long way.
We'd like to extend our gratitude to Bhirawa J. Arifi for contributing to this article. All pictures are courtesy of Bhirawa J. Arifi.
Facebook Page: Bhirawa J. Arifi
Instagram: @bhirawarifi