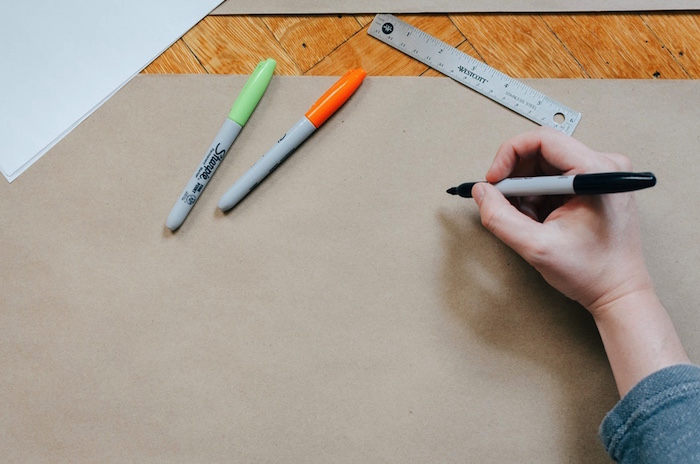 By Mia Angeline
As Lorinda Mamo said "every great design begins with an even better story," graphic design teaches you how to tell simple stories through great visuals.
Nowadays, graphic design has become one of the most popular courses in Europe.
The characteristic of developed culture is their appreciation of art. Therefore, so many Europeans are pursuing a career in the arts industry – including graphic design, fashion or product design, and web design industry.
It means today's graphic design artists must have a global and cultural awareness, other than the fundamental skills of drawing or evoking emotion. If you are looking to build a career in the graphic design industry, you need a competitive advantage by studying in one of the best graphic design schools in Europe.
---
Are you planning to study in Europe with Erasmus+ Scholarships? Click here and find your guide!
---
We narrowed the list with the help of QS rankings, here are our compiled list of the top 5 graphic design schools in Europe:
5. Goldsmiths University, UK
Goldsmiths is known for creativity and innovation. The university offers various degree, from bachelors to postgraduate degree. Proud alumni from Goldsmiths are currently working in world-class design agencies such as Heatherwick Studio, Dyson, and Burberry.
They focus on developing student's strong design thinking and encouraging students to act through design to propose new visions of the future and engaging with sustainability.
For more information about studying in Goldsmith University, click here.
4. Aalto University, Finland
Aalto University is known for their design program, which creatively combines elements of philosophy, art, and innovation. You will learn not only the visual aspects of design but also the political and cultural context of the design itself.
However, you should take note that the Bachelor degree (S1) in graphic design is only taught in Finnish. While for graduate and post-graduate degree are available in English.
For more information about studying in Aalto University, click here.
---
Find the list of scholarships available to study in Europe, here!
---
3. University of the Arts, UK
The University of the Arts London (UAL) is one of the most popular art schools in the world. The university is known for focusing on the functional aspects of art and practical application of it. The proud alumni members have won or nominated in the esteemed Turner Prize – an annual prize presented to British visual artists.
For more information about studying in the University of the Arts, click here.
2. Politecnico di Milano, Italy
The communication design program in Politecnico di Milano is comparable to graphic design program in other prestigious universities. The differences are the program takes three years to finish, also, graduates will be awarded a bachelor's degree in Science and not Fine Arts – since Politecnico di Milano is a technical school.
Other than that, all courses in the communication design program are delivered in Italian. But these challenges don't stop Politecnico di Milano to gain the number two spot of our list.
For more information about studying in Politecnico di Milano, click here.
1. Royal College of Art, UK
The Royal College of Art (RCA) exclusively offers postgraduates programs in arts. The university is well known for their strong visual program, which focuses on graphic design. Since the course is a master course, it will take two years to finish. You will be working with professional designers and involving in numerous design workshops. RCA is a great choice if you want to take your career in design to the next level.
For more information about studying in the Royal College of Art, click here.
Being accepted into these prestigious school is tough, but we always believe when there is a will, there is always a way.
Remember, only you can define your success – well, maybe with a little help from ehef.id.
---
For further information about Studying in Europe, click here.