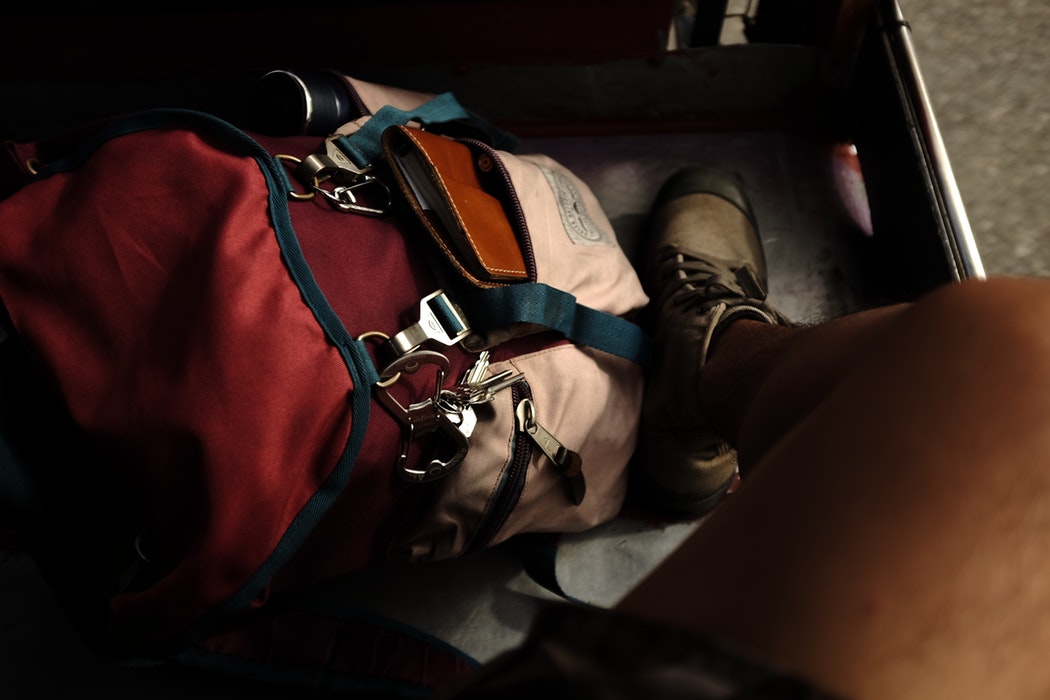 Photo by Pinkasem Muisri on Unsplash
By Rebecca Isjwara
---
Are you planning to study in Germany? Join Webinar Series - 'Study in Germany' and get the chance to chat with 15 german universities & education institutions' representatives live! For registration and further information about this Webinar click here!
---
Ever wondered what it would be like to travel around Germany on a budget? Luckily for you, this country has lots to offer: from beer festivals to great food to magical sceneries, Germany is a country worth travelling around—and what easier way to do it than going around with all your belongings stored in a backpack? Given the vast network of trains and overnight buses, backpacking around Germany is very convenient! Here's the basic information you need to know to get your trip started:
Arriving in Germany
For a lot of nationalities, Germany requires a Schengen visa to validate your arrival. The application process normally takes a few weeks to complete, so be sure to apply for it as early as possible to prevent any delays in your travel. Most international airports at Germany are linked to the metro, which allows you to get to any part of town or to the central bus station without having to desperately look for a cab.
---
For a complete list of scholarships to study in Germany, click here.
Untuk daftar lengkap Beasiswa Kuliah ke Jerman, klik di sini.
---
Money and Cash
Germany uses Euro as its national currency, so be sure to come prepared by exchanging your money beforehand. It is advised to bring and use cash for your transactions, as many shops in Germany do not accept foreign credit cards. Plus, using your international credit card means that you'd be charged a transaction fee and would be confined to their currency rates. Having cash with you will allow more flexibility, but be sure to keep it safe!
Getting around Germany
Getting around Germany is one of the easiest things to do as their public transportation system is extremely reliable. Not only are they punctual (I'm not kidding—30 seconds late and your tram will leave you), but the country's urban planning allows you to travel around town (or outside) by just relying on public transportation. There are numerous options available: trains, trams, and buses. You could also purchase a day- or a week-long pass to allow you to travel freely without being too concerned about how many trips you'd be taking that day.
When travelling out of town, trains and buses are a common option. Bus companies such as Flixbus are a popular and cheap option for their convenience in travelling in and out of Germany. If you feel like sharing a ride with someone, Bla Bla Car is the popular carpooling service and even has options of going between towns.
---
Popular University in Germany: University of Konstanz. Do you have questions about studying in this university? Would you like to ask directly to the university's representative? Join Webinar Series - Study in Germany!
Universitas Populer di Jerman: University of Konstanz. Punya pertanyaan mengenai kuliah di universitas ini? Ingin bertanya langsung kepada perwakilannya? Ikuti Webinar Series - Study in Germany!
---
Best time to travel to Germany
Although there is no specific best time to travel to Germany as every of its four seasons has its own special appeal, the most friendly time of the year might be between May and September as that is when Germany has the longest daylights for you to freely explore the country. Summer is also when a lot of open-air markets and beer gardens are open, and that could be an additional attraction point to the season. Close to winter, various Christmas markets will spring up around the country, and that is one to not be missed as well!
Accommodation
A handy tip I like to use to save money is to book overnight buses or trains to save accommodation fees. During your stay in a particular area, Hostelworld, Airbnb, and Couchsurfing are popular budget-friendly options. Some hostels would even let you stay for free given that you commit a certain number of hours to work during the week.
---
For further information about stuyding in Germany, click here.
Untuk informasi lebih lanjut tentang Kuliah di Jerman, klik di sini.