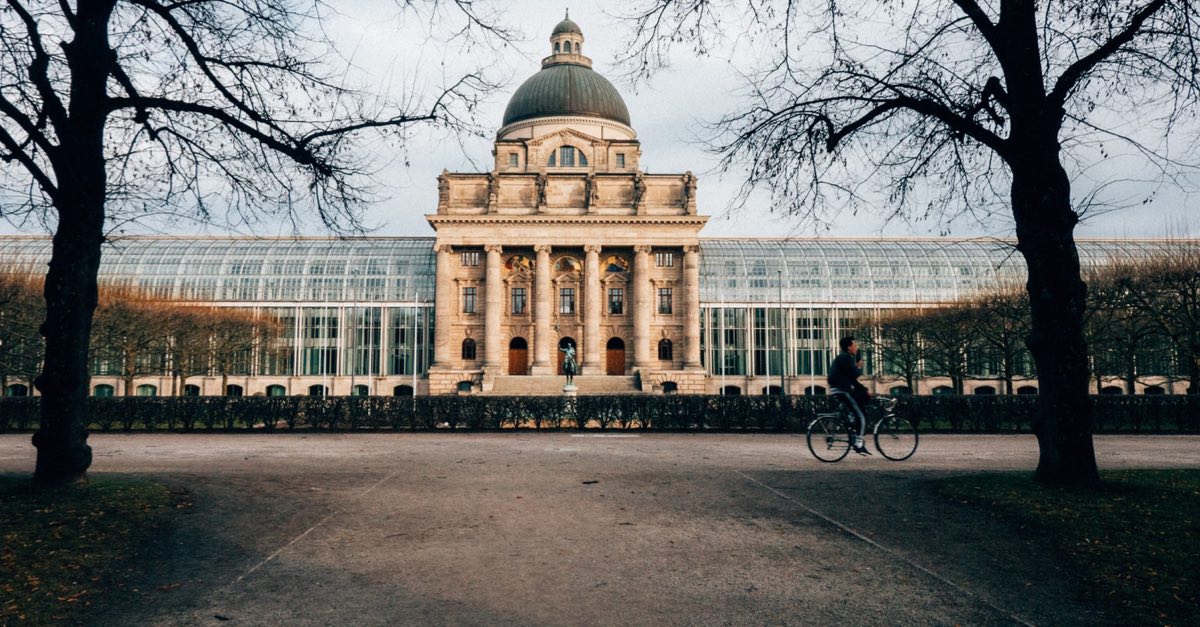 Oleh Mia Angeline
Munich, the southernmost city in Germany, is famous not only for their football club, the Bayern München but also for various reasons.
First, Munich is the capital of the German Bavaria and the third largest city in Germany.
The Bavarian culture is known for their rich culture and hospitality, which makes Munich as an open-minded city and embraces other culture from all over the world. You will feel warmly welcome in the city.
Next, Munich is also known for its quality of life, education, and leisure time activities.
The city combines high-tech and culture, also tradition and modernity. Munich is also the home of prestigious companies, cultural institutions, and elite universities.
These are just some of the reasons why Munich attracts so many young people, from students to professionals from all over the world.
Situated in the middle of the European Union, Munich is the perfect place to study business.
Here are the top 5 reasons why going to business school in Munich is a smart decision.
---
Find the list of scholarships to study in Germany, here.
---
1. Munich is a major business hub
As the business hub of Germany, Munich has a strong economic center and a home for various renowned enterprises, from BMW, Siemens, to Allianz. Also, home for global consultancies such as Deloitte, PWC, Accenture, and many more. This economic power makes Munich as the German city with the lowest number of people out of work.
2. Living in Munich is affordable
Accommodation in Munich can be significantly cheaper than most cities in Europe. Monthly living cost in the city averaging between €700 to €950 – depending on your lifestyle. As a comparison, according to Mercer 2018 cost of living ranking, Munich is in the 57th most expensive city in Europe. While, Bern taking the 10th spot and Zurich as the 3rd – also the most costly European city.
3. The sunniest city of Germany
While Germany is famous for its cold winter, Munich, on the other hand, is sunnier than other cities in Germany. Due to its southernmost location, Munich is famous for the lakes, rivers, and international festivals. Outdoors activities and events are aplenty – some even call Munich as the most northern city of Italy!
---
Find the list of universities in Germany, here.
---
4. Munich is multicultural
Munich has a spirit of inclusivity – no matter where you came from, you will be welcome in the city. Also known as a hotspot for diversity, Munich welcomed more than 18,000 international students each year.
5. Oktoberfest and picturesque landscape
Who hasn't heard of the Oktoberfest?
A huge festival with girls in Dirndl (traditional dresses), men in Lederhosen (traditional pants), and typical Bavarian food. People would dance and party, but at the same time get together for business meetings and conferences.
For the rest of the months, Munich offers a great range of outdoor activities. Located so close to the countryside, Munich has various lakes, forests, ski and snowboard areas in the Alps. Imagine studying next to beautiful lakes or mountains – just like in the postcards.
Enough said, Munich offers work-life balance needed by all international students. Studying business in Munich might be the thing to help your career take off.
---
For further information about stuyding in Germany, click here.