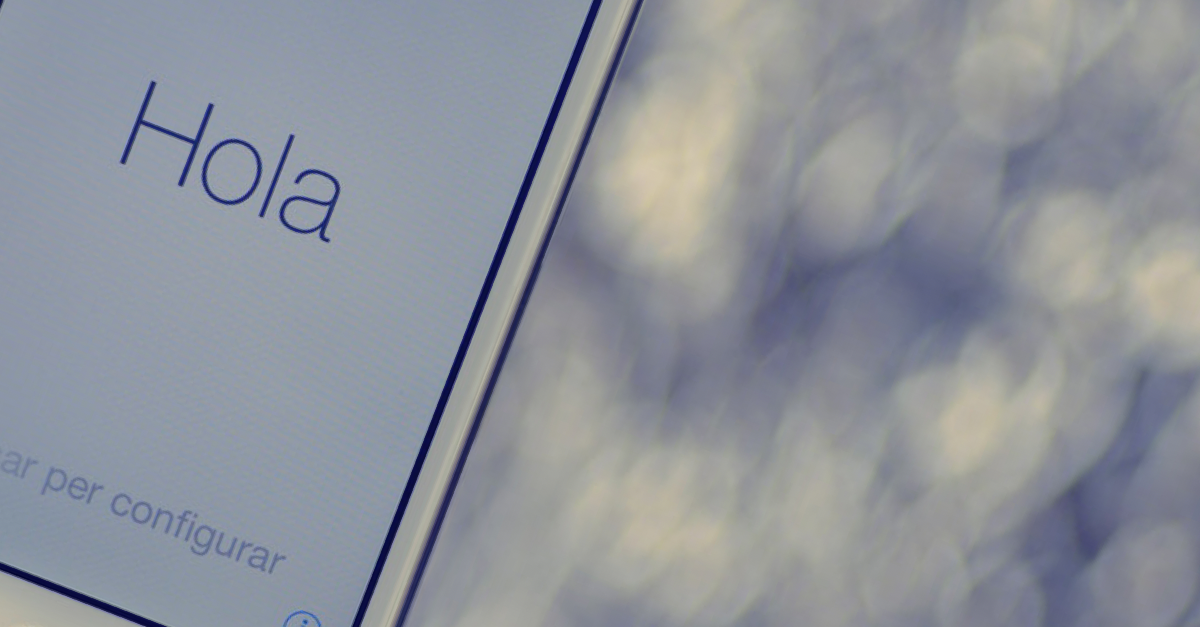 Oleh Mia Angeline
Do you have a dream of visiting Spain? Or even living in the exotic country?
The best way to experience a country is by conversing with the locals.
Now, this may be a challenge since Spaniard speaks in Spanish or Catalan.
Don't get discouraged, we can help you join the 437 million people who speak Spanish with our tips.
---
Find the list of scholarships to Study in Spain, here.
---
1. Dedicate Yourself!
You may think "of course I should dedicate myself to the lesson."
This is the oldest tips in the book and still applicable now, for a very good reason.
If you set priority to learn Spanish and invest your time or money in lessons, you will improve much faster. It may not be easy to start learning something new all of a sudden, but, with the right method and dedication, learning Spanish can be fun.
2. Read Spanish in Your Free Time
Invest in Spanish books and just force yourself to read. This way, you will build your vocabulary and learn about the grammar.
There is also an audio version of the text to help you learning, which will help you listen along as you read. With listening, you can differentiate between the spoken and written words, and you will be able to distinguish accents.
Don't start with hard subjects, start with children books or short stories in Spanish.
3. Make Spanish Part of Your Lifestyle
Make learning as your routine, not a task that you need to complete. That way, you won't feel burdened when you learn Spanish each day.
How do you make learning Spanish as your lifestyle?
Watch telenovela in Spanish, subscribe to Spanish YouTube channels, listen to Spanish music, or download podcasts that you can listen whenever you have free time.
---
Looking for a list of universities in Spain to choose? Click here!
---
4. Search for Spanish Course Online
If there is no Spanish language study center in your area, then you can search for one online. There are numerous teachers and apps that you can use.
Remember to check for review and recommendation before trying out an app. Two options to get you started are Duo Lingo and Speed Spanish. These online apps aimed for practical vocabulary and they are fun to use.
5. Find a Spanish Tutor
If you have a friend who can speak Spanish, then have them as your tutor.
But if none of your friends speak the language, you can find a tutor online.
Use site such as iTalki.com to find affordable online tutors worldwide. Don't ask them to "teach you Spanish," rather just have a conversation with them. Focus on speaking rather than studying grammar.
6. Nail the Basics
You may feel overwhelmed with grammar and vocabulary at first.
But, do you know that there are only 1000 words frequently used in Spanish conversation?
It means you only have to learn around 1000 vocabularies to understand the context of Spanish conversation. We think 1000 is manageable, and you will memorize them in no time.
---
Here are the best students cities to live if you want to study in Spain!
---
7. Don't Obsess for Perfection
As a beginner, you may want to nail everything perfectly. Behaving like this then you may end up worrying too much about grammar or vocabularies or pronunciation, which probably the main reason you end your Spanish language study.
Instead of obsessing for perfection, take time to understand the basics, and build the courage to converse right away.
8. Keep It Fun
Routines of studying can be boring. Sometimes you need to mix up your routine and do something fun to reward yourself and reignite your passion.
Let's say after three successful sessions in your Spanish course, reward yourself by attending salsa classes.
9. Travel to Spain
Traveling can give you plenty opportunities to meet with the locals. You can engage and brush up your Spanish with them.
While in Spain, you may opt to stay with a host family to improve your Spanish quickly. There are organized programs that offer host family options for people who would like to live in Spain.
However, it is best to live in Spain for a longer period of time to practice. You may opt to live and study in Spain with numerous scholarships available.
10. Find Free Resources to Learn Spanish
Use a free Spanish-English dictionary available online. Or join an online community, like Busuu. Even better, you can volunteer at Spanish Consulate or at non-profit organizations promoting Spanish culture to engage further.
---
For more information about studying in Spain, click here!