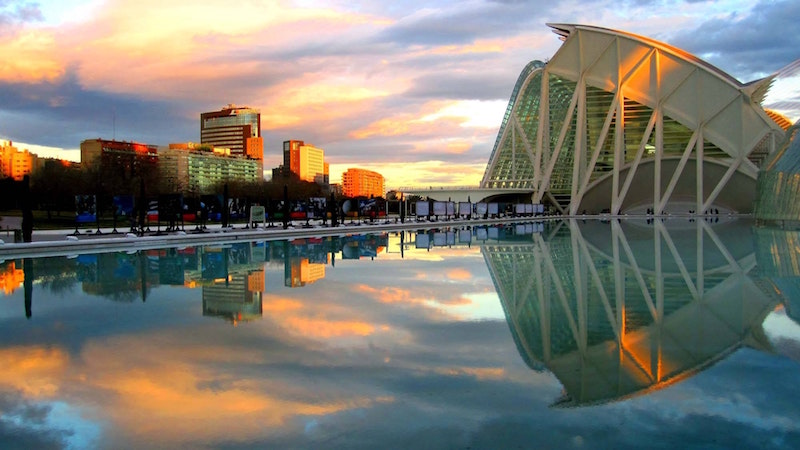 By Sonia Azalia
---
Pingin melanjutkan studi di Eropa? Jangan lewatkan EHEF Indonesia 2019, pameran pendidikan tinggi Eropa terbesar di Indonesia yang paling dinanti-nanti!
Surabaya 31 Oktober 2019
Jakarta 2 - 3 November 2019
Bandung 5 November 2019
Registrasikan dirimu di sini! Acara ini GRATIS!
---
No doubt, students who have chosen to study abroad are expecting to get a maximum study experience, so what better way to further enhance the value of your degree than enrolling in a highly-ranked university of your chosen country?
Colleges and universities in Spain come in every shape and size. With such variation, the simplest way to determine their quality, especially for an international student, is by judging its reputation through the lens of some of the world's known and reliable rankings.
---
For a complete list of scholarship to study in Spain, click here.
Untuk daftar lengkap Beasiswa Kuliah ke Spanyol, klik di sini.
---
Some of these rankings are the World University Rankings that ranks universities based on the reputation and popularity of their research data, Academic Ranking of World Universities that ranks universities by their cited scientists' and researchers' contribution to the science community, QS Rankings that measures the reputation and quality of teaching, and Best Global Universities Rankings that analyses university graduation rates.
These eight universities in Spain made it to the list of all four rankings above:
This Catalan and Spanish university is also regarded by Times Higher Education as one of the 7 fastest-rising young universities in the world. It offers its studies around three areas of knowledge in separate campuses: The social sciences and humanities, the health and life sciences, and the ICT and communication sciences. Another huge plus is that it has one of the largest international student communities in Spain.
2. Autonomous University of Barcelona
This is another Catalan university with a strong reputation for their research and excellent professors. It's considered the best university in Spain for the following fields: Environmental Sciences, Political Sciences and Administrations, Teaching in both pre-schooling and elementary schooling, Publicity and Public Relation, and Veterinary. Since it is located in an urban area that's not as busy as Barcelona itself, it has a pleasing college-campus environment.
---
Also read: Popular cities to study in Spain
Baca juga: Kota-kota terpopuler lainnya untuk kuliah di Spanyol.
---
Different to AUB, University of Barcelona is located at the heart of the city and offers more degrees, with thousands of publications and numerous departments and professors behind it. It's been recognised by the Spanish Ministry of Education in 2009 as a Campus of International Excellence.
4. Autonomous University of Madrid
This university has environmentally sustainable campus offering 35 doctoral programs in Arts and Humanities, Sciences, Health Sciences, Social and Legal Sciences, and Engineering. For international students, they also have a fantastic language and culture class.
5. Complutense University of Madrid
This university has dynamic student political, social and sports-related groups. Numerous courses in sports are offered, such as Aerobics, gym, yoga, swimming, tennis, diving, tai-chi, basketball, football, volleyball, rugby, badminton, golf, judo, karate, table-tennis, and archery.
---
For a complete list of universities in Spain, click here.
Untuk daftar lengkap universitas di Spanyol, klik di sini.
---
This university is a popular destination for both European and International students, due to its Erasmus program and their Center for Modern Languages (CLM). University of Granada offers 58 undergraduate and 78 master's level programs, participated by students from outside of Spain and out of nearly 800 exchange agreements with universities and institutions all around the world. It also has the privilege of locating in an accessible, safe, modern and affordable city with a mild climate between the sea and the mountains.
7. Polytechnic University of Valencia
This university focuses on science and technology, with innovative and well-equipped classes and laboratories, offering 48 bachelor's and master's degrees, and 81 doctoral degrees. PUV consists of three campuses: (Valencia, Gandia and Alcoy) and 14 schools and faculties.
8. University of Santiago de Compostela
Many leading professors, scientists, writers, even Spanish ministers, magistrates, mayors and presidents were alumni of this university. USC offers degrees in health sciences, physical sciences, social sciences, technical and humanities. You'd be impressed with the university's huge library, having more than 1,000,000 volumes and several manuscripts of incalculable value.
Which university would you consider?
---
For more information about studying in Spain, click here.
Untuk informasi lebih lanjut mengenai kuliah di Spanyol, klik di sini.