---
Ever fancied living and studying in Belgium? This charming European country boasts several high ranked universities, career opportunities, and entertainment. Despite its relatively small size, the capital Brussels is home to both the EU and Nato, making it a heavyweight in European politics.
With three official languages, French, Dutch, and German, the multilingual country has been widely influenced by different cultures. The country has three distinctive regions including Dutch-speaking Flanders to the north, French-speaking Wallonia to the south and a German-speaking community to the east.
Great student cities
Brussels
As the centre of European culture and institutions, Brussels has a lot to offer. With over 80 museums, as well as beautiful parks, architecture, restaurants, and bars, there are many forms of entertainment. Famous attractions such as the Grand Place, Manneken Pis, Atomium, and Mini-Europe, are amusing landmarks to explore.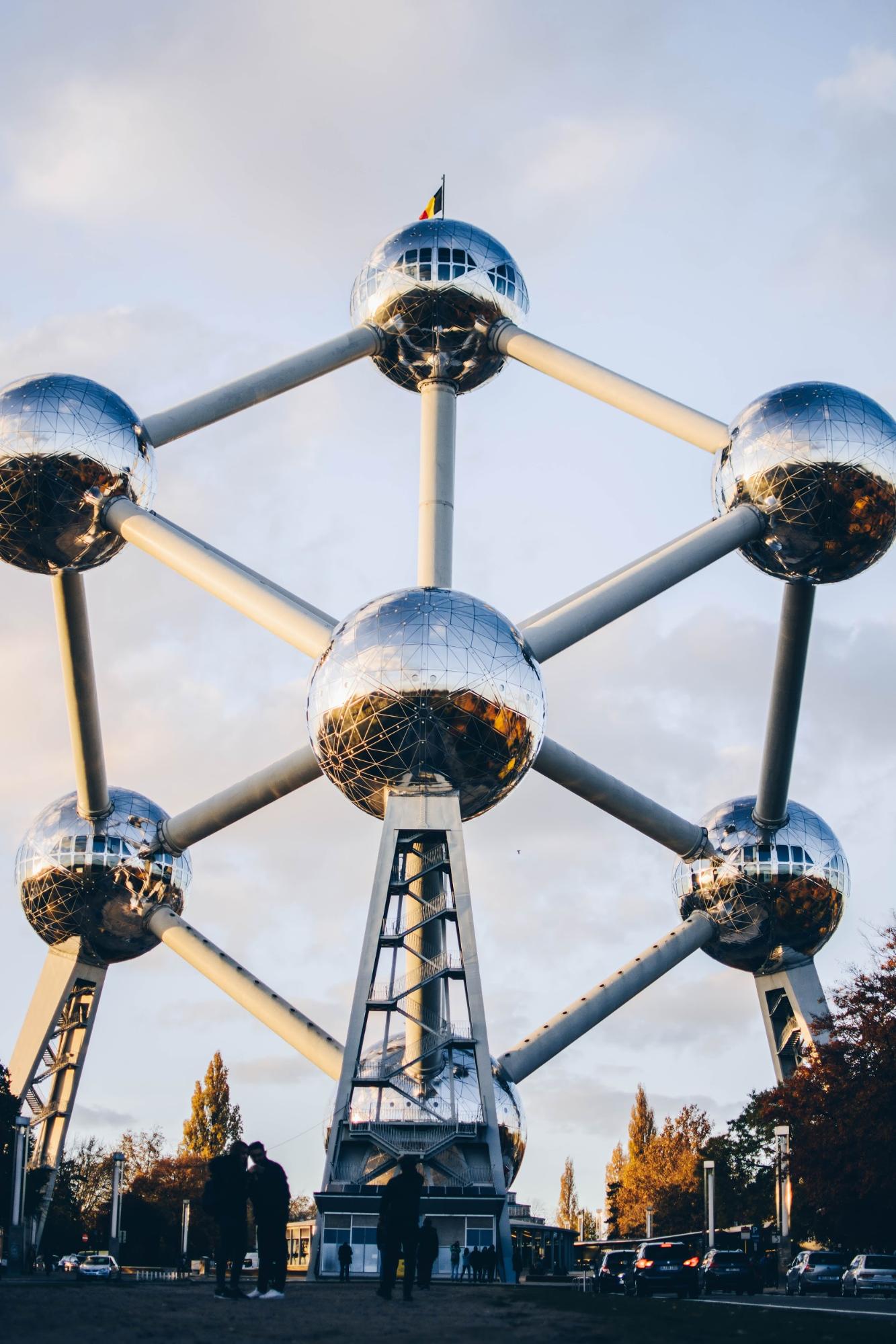 Photograph by fotografierende via Unsplash.
Leuven
Leuven is a city east of Brussels, Belgium, in the Dutch-speaking region Flanders. Known for its breweries, Leuven is also the home of the highest ranked Belgian university KU Leuven. In central Leuven, you will find the 15th-century town hall, decorated with hundreds of statues of local figures, biblical characters and saints. The are Oude Markt is a long square lined with bars and cafes, popular among students.
Ghent
Ghent is a port city in northwest Belgium, where the Leie and Scheldt rivers meet. During the Middle Ages Ghent was a prominent city-state. Today, it is mostly known as a university town and cultural hub. The pedestrianized center boasts medieval architecture such as 12th-century Gravensteen castle and the Graslei, which is a row of guildhalls beside the Leie river harbor.
Antwerp
Antwerp is a city on Belgium's River Scheldt, with a history dating to the Middle Ages. In its center, the Diamond District houses thousands of diamond traders, cutters and polishers. Antwerp's distinctive Flemish Renaissance architecture is typified by the Grote Markt, a central square in the old town.
Bruges
Often cited as a must-visit in Belgium, the city of Bruges is distinguished by its canals, cobbled streets and medieval buildings. Bruges is the capital of West Flanders in northwest Belgium. Known landmarks are the city center's Burg square, with the 14th-century Stadhuis (City Hall). Markt square, another attraction worth visiting, features a 13th-century belfry with a 47-bell carillon and 83m tower with panoramic views.
Photograph by Daniël van der Kolk via Unsplash.
Food and drinks
Famous for waffles, chocolate, beer, and moules-frites, the Belgian food scene provides decadent treats for all palates.
Waffles
Belgian waffles are perhaps the most famous Belgian dish over the world. These thick waffles can be served with any toppings of your choice - whipped cream, jam, chocolate, syrup, ice cream, berries, sliced almonds, to mention a few.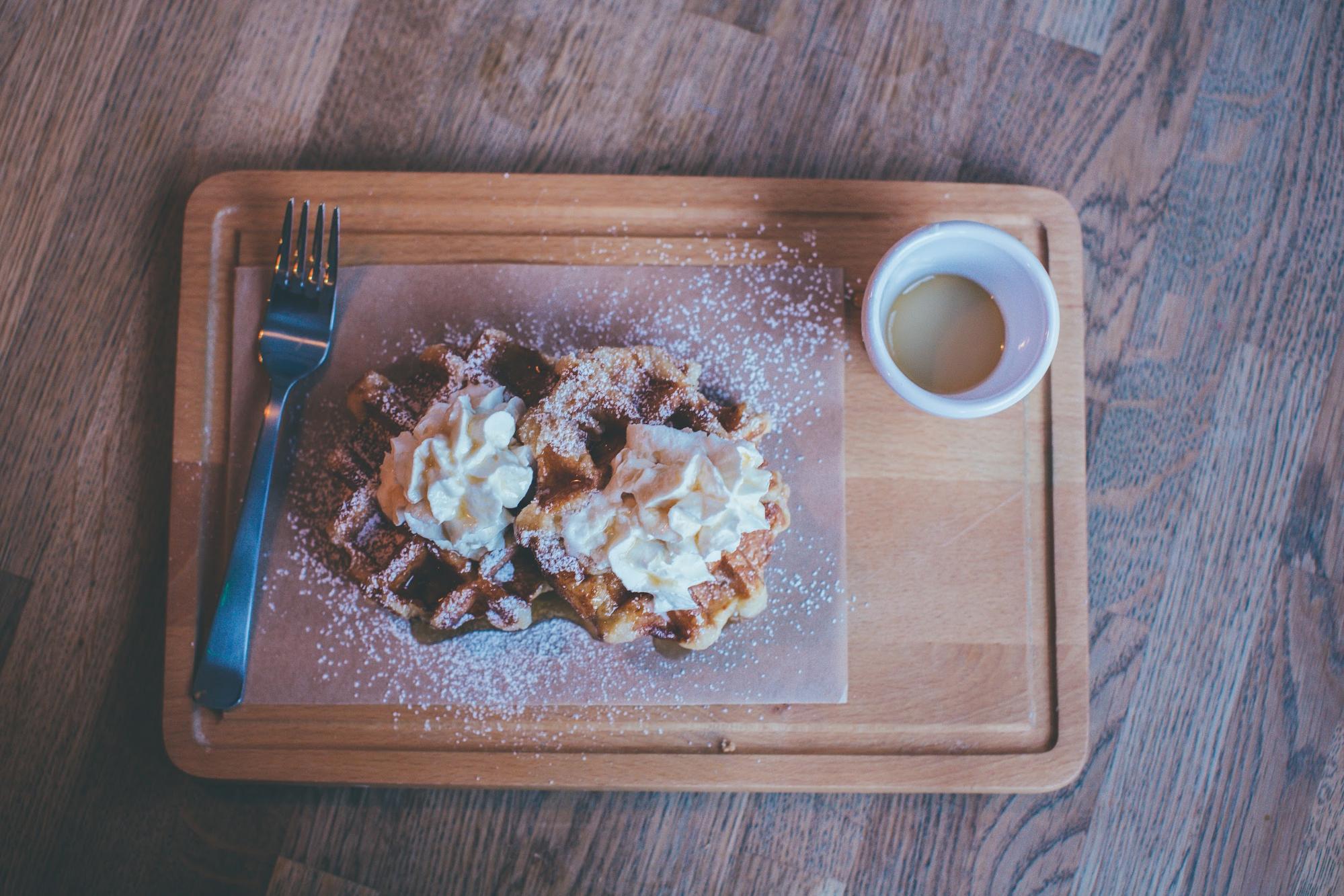 Photograph by The Anchor via Unsplash.
Chocolate
For all chocolate lovers, Belgium produces some of the finest chocolates in the world. The composition of Belgian chocolate has been regulated by law since 1894 when, in order to prevent adulteration of the chocolate with low-quality fats from other sources, a minimum level of 35 percent pure cocoa was imposed.
Chocolate houses such as Côte d'Or, Godiva, and Neuhaus, have a long history in Belgium. Côte d'Or was registered by Charles Neuhaus on 24 April 1883. Godiva was founded in Brussels in 1926. Neuhaus has produced chocolate products for over 160 years. When Jean Neuhaus arrived in Brussels in 1857, he opened his apothecary store in the prestigious Queen's Gallery. To make the taste of his medicines more enjoyable, he covered them in a layer of chocolate.
Beer
In 2016, there were approximately 224 active breweries in Belgium, ranging from international companies to traditional breweries such as Trappist monasteries. The variations of beers produced include pale lagers, amber ales, lambic beers, Flemish red ales, sour brown ales, strong ales and stouts. Belgian beers are usually served in bottles, rather than cans, and nearly every beer has its own branded, sometimes uniquely shaped, glass. Some famous brands include Stella Artois, Leffe, Hoegaarden, and Duvel.
On average, Belgians drink 84 liters of beer each year. As much as it may sound, it is actually a significant drop from the average of 200 liters of beer in 1900. In 2016, UNESCO inscribed Belgian beer culture on their list of the intangible cultural heritage of humanity.
Moules-frites
The traditional dish moules-frites, mussels and fries, is a popular main dish originating in Belgium, and is considered to be the national dish of Belgium. Moules marinière is the most common form and internationally recognisable recipe. Moules marinière are mussels cooked with white wine, shallots, parsley and butter. The mussels are usually served in the pot with the stock in which they were cooked, and the accompanying fries are served on a separate plate.
Entertainment
The large universities have student associations which organise social events, parties, movie nights, and other events of shared interest. Many universities offer sports teams and discounted rates on various attractions, by showing your student ID.
Each student city hosts a number of restaurants, cafes, and bars, where you can socialize with fellow students, and get to know Belgian people. With its many medieval buildings, the architecture is fascinating to explore.
If you are curious about traveling in Europe, Belgium has the perfect geographical location. Located centrally in Europe, it is easy and cheap to travel to other European cities by car, bus, train, or flight. Many transportation services also offer student discounts, so keep an eye out.
The best universities
Belgium is home to several high-ranked universities. The top five are listed below.
1. KU Leuven
Ranked 81st in the world and 27th in Europe, The Katholieke Universiteit Leuven, abbreviated KU Leuven, is the leading educational institution in Belgium. Founded in 1425, this research university has provided academic excellence for centuries. With over 50,000 students, it is one of the largest universities in Europe.
KU Leuven conducts teaching and research in the natural sciences, engineering, humanities, medicine, law, and social sciences. Its 15 faculties provide an elite education, with all departments clustered into three distinct groups: Humanities and Social Sciences; Science, Engineering and Technology (SET); and Biomedical Sciences.
2. Ghent University
Ghent University is a public research university located in Ghent, Belgium, established in 1817 by King William I of the Netherlands. Ranked within the world's top 150 higher education providers, Ghent University is one of the most esteemed universities in Belgium.
Its 11 faculties explore diverse disciplines, such as Arts, Law, Engineering, Business, and Political Science. With over 43,000 students, Ghent University conducts advanced teaching and research in various fields.
3. Université catholique de Louvain (UCL)
The Université catholique de Louvain is Belgium's largest French-speaking university. Founded in 1425, it has today over 30,000 students enrolled. The university is located in Louvain-la-Neuve, which was expressly built to house the university. Other campuses are located in Brussels, Charleroi, Mons, Tournai and Namur.
4. Vrije Universiteit Brussel (VUB)
Ranked 188th in the world and 83rd in Europe, VUB has strived to build a stronger, more innovative society for more than 180-years. The Vrije Universiteit Brussel is a Dutch-speaking university located in Brussels, Belgium.
5. University of Antwerp
The University of Antwerp is one of the major Belgian universities located in the city of Antwerp. It has about 20,000 students, which makes it the third largest university in Flanders.
Its nine faculties cover Applied Economics, Arts; Law; Medicine and Health Sciences; Pharmaceutical, Biomedical and Veterinary Sciences; Social Sciences; Science; Design Sciences; and Applied Engineering. It's a university that serves your future ambition, no matter where your passion lies.
Read more about the best universities in our article Top Universities in Belgium.
Career opportunities
As an international student with a high-level degree and skill set, you will have great career opportunities in Belgium. The top universities provide career counseling services, and help with job applications.
Work-permits
If you wish to stay and work in Belgium, you must hold a work-permit. Each region in Belgium has their own requirements for work permits.
Brussels capital region
To work in the Brussels Capital Region for more than three months, a work permit and residence permit must be requested from Brussels Economy and Employment, through one single step. After the procedure, the "single permit" proves the right to both reside and work in Belgium. Read more here.
Flanders
Information on how to obtain a work-permit for the Flanders region is found on the website werk.be. The application and the granting of employment permits and work permits in Flanders are free.
Wallonia
To work in the French-speaking Wallonia, you can find extensive information on the official website for the regional portal. Note that most of the information provided is in French.
Read more about work-permits in Belgium on the official website for Belgium.
Interested in learning more about studying in Belgium?
Read our other articles about studying in Belgium on our country page for Belgium.
---
About the author: Jenny Egnér Lin is a Swedish university graduate with a MSc in Strategic Market Creation from Copenhagen Business School, and a BSc in Business and Economics from Stockholm School of Economics. With firsthand experience from studying in Europe, she is sharing prime insights about life as a student at a European university.