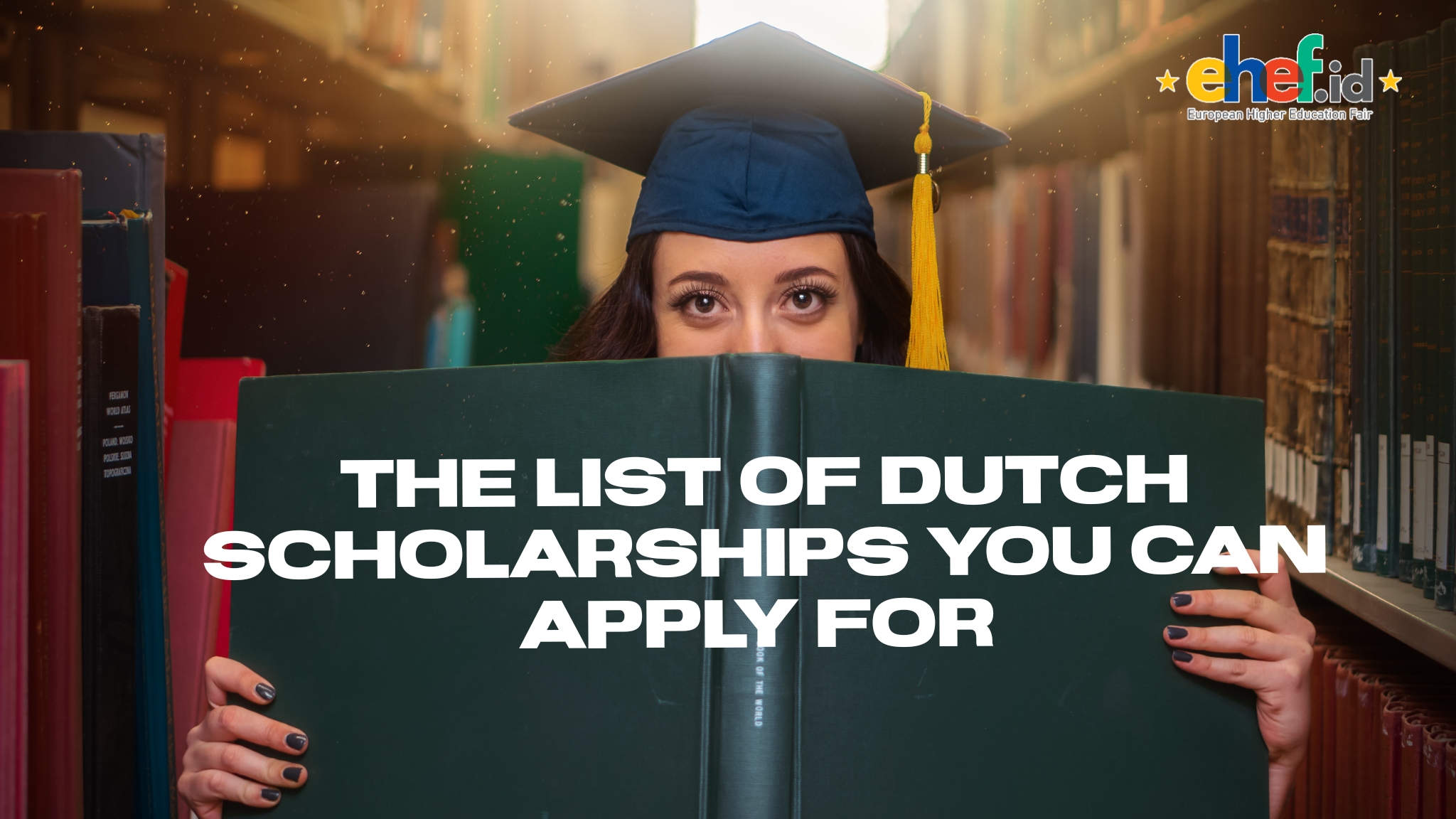 By Jenny Egnér Lin
---
Pingin melanjutkan studi di Eropa? Jangan lewatkan EHEF Indonesia 2019, pameran pendidikan tinggi Eropa terbesar di Indonesia yang paling dinanti-nanti!
Surabaya 31 Oktober 2019
Jakarta 2 - 3 November 2019
Bandung 5 November 2019
Registrasikan dirimu di sini! Acara ini GRATIS!
---
As an Indonesian student looking to study in Holland, there are a number of scholarships available. Some tailored specifically to Indonesian students. In this article, we will guide you through four of the most renowned Dutch scholarships available for Indonesian citizens to apply for.
The aforementioned scholarships are granted by the following organisations:
Photograph by Anastasia Dulgier.
StuNed Scholarships
The first of the four grant-giving organisations we will go through, is StuNed.
What is StuNed?
StuNed, an abbreviation of Studeren in Nederland, is a scholarship programme that aims StuNed aims to contribute to "Developing Indonesia with Global Competitive Human Resources".
What do the scholarships cover?
There are StuNed scholarships covering master studies, short courses, and customised training programmes for Indonesian professionals with at least two years' work experience in a development-related organisation.
Which fields are prioritised?
The StuNed Program is part of the bilateral cooperation of the Dutch government with Indonesia listed in the Multi Annual Policy Framework (2014-2017), which gives priority to the following areas:
International Trade, Finance and Economics
Transportation, Agro Logistics and Infrastructure
Security and Law Enforcement
Agro-Food and Horticulture.
StuNed focused on developing the capacity of individuals and institutions in order to support these fields and strengthen bilateral relations between the Netherlands and Indonesia.
Who are the ideal candidates?
Candidates for StuNed should ideally be committed to increasing the human resources and capacity of the institutions where they work, strengthening bilateral cooperation between Indonesia and the Netherlands and also increasing the effectiveness of ongoing work programs.
Priority is given to applicants studying within the prioritised areas of bilateral cooperation between Indonesia and the Netherlands.
Ideal candidates have the potential to be a leader in the future, those who have excellent academic and non-academic / leadership achievements, as evidenced by various achievements at national and international levels.
What do the StuNed Scholarships include?
Tuition fees (maximum € 20,000 per year)
Living costs (paid monthly)
International and local travel expenses
Other costs needed to support study
---
Read more about the specific requirements and deadlines of each StuNed scholarship on StuNed's official website and in our EHEF-article "Yuk Cari Tahu Tentang Beasiswa StuNed!" (in Bahasa).
---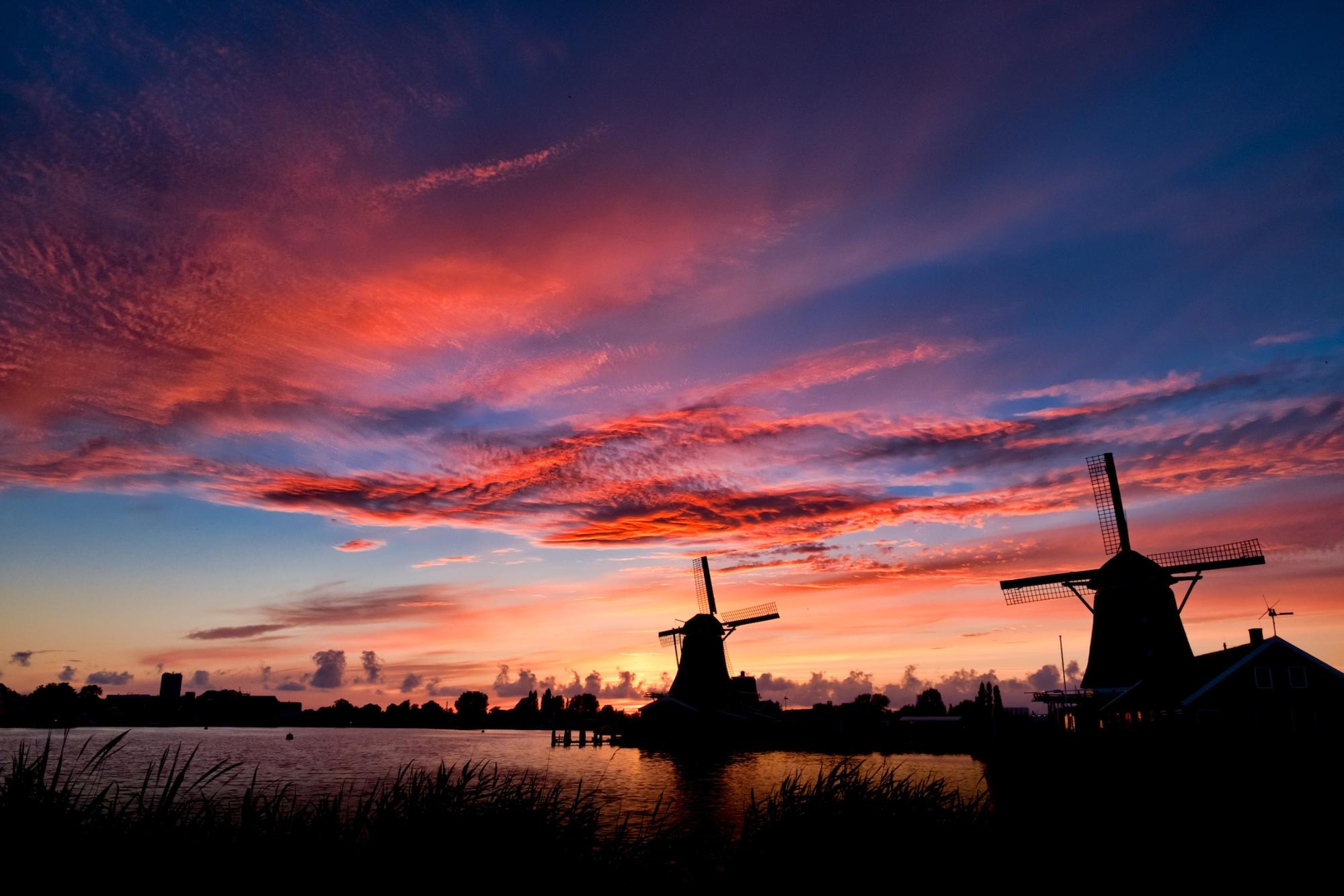 Photograph by Malcolm Lightbody.
The Holland Scholarship
What is the Holland Scholarship?
The Holland Scholarship is meant for international students from outside the European Economic Area (EEA) who want to do their bachelor's or master's in the Netherlands. It is financed by the Dutch Ministry of Education, Culture and Science as well as several Dutch research universities and universities of applied sciences.
What is included?
The scholarship amounts to € 5,000. The grant is given in the first year of studies. Note that this is not a full-tuition scholarship.
What is the duration of the grant?
The grant is awarded for one year and can only be received once.
What are the application criteria?
Your nationality is non-EEA.
You are applying for a full-time bachelor's or master's programme at one of the participating Dutch higher education institutions.
You meet the specific requirements of the institution of your choice. You can find these on the website of the institution.
You do not have a degree from an education institution in the Netherlands.
What is the application process?
Find your programme in the overview of participating research universities or in the overview of participating universities of applied sciences. You will find detailed information about the application procedure and deadlines in the links provided in both lists.
The university will contact you to let you know if you have been awarded a scholarship.
What are the key dates in the application process?
You can now apply for the 2020-2021 academic year. The deadline for application is either 1 February 2020 or 1 May 2020. Please check the website of the institution of your choice to confirm the correct deadline.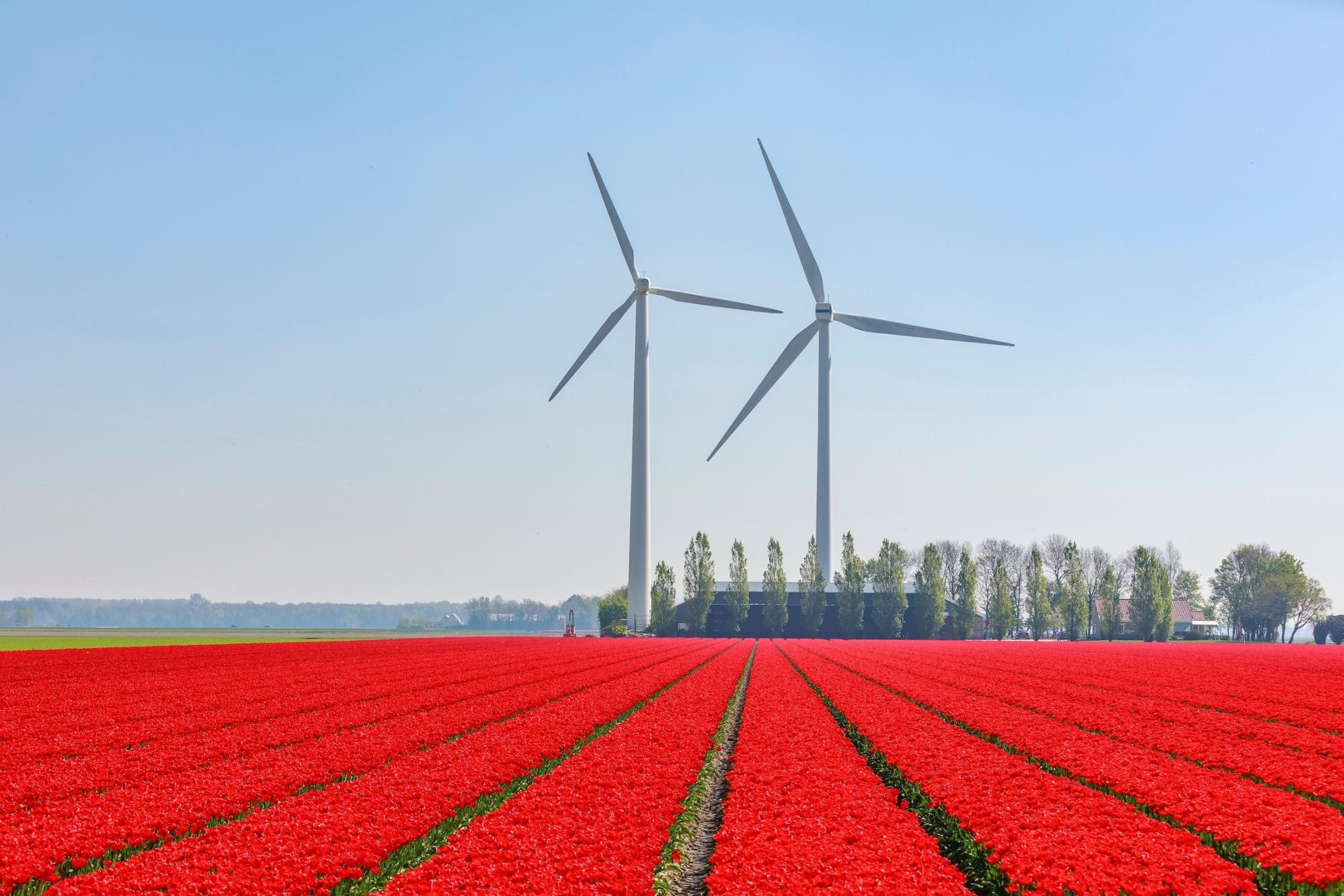 Photograph by Martijn Baudoin.
Orange Knowledge Programme
What is the Orange Knowledge Programme?
The Orange Knowledge Programme aims to contribute to a society's sustainable and inclusive development. This 5-year programme is initiated and funded by the Dutch Ministry of Foreign Affairs and managed by Nuffic.
Its scholarships are open to mid-career professionals in specific countries. The programme is the successor of the NICHE and NFP programmes.
How do you apply?
The application process depends on your chosen course. Contact you selected education institution of the course you wish to enroll, and ask how to apply for the scholarship.
You can find a list of courses and institutions that are linked to the Orange Knowledge Programme in Studyfinder. Set the filter to 'OKP qualified - Yes'.
Which courses are available?
Scholarships are available for a selection of short courses (duration 2 weeks to 12 months), and master's programmes (duration 12 – 24 months).
What are the requirements?
Each institution has their own application requirements and selection criteria. Contact your institution of choice, and make sure you have the most up to date information of OKP via their website.
How do you increase your chances?
Note that there are focus areas for each country, which are taken into consideration when scholarship applications are nominated and assessed. Applications that fall within the focus areas for a specific country are given priority.
For Indonesia, the focus areas are the following
Food and Nutrition
Security
Water management, including climate and energy
Security and the rule of law
Read more about the focus areas in the document Country focus document Orange Knowledge Programme (220 KB).
What are the deadlines?
There are 3 application rounds for individual scholarships every year. Application rounds usually open in February, June and September.
Application deadlines are respectively around April, August and November. The deadlines vary per institution.
The application rounds in April and August are for scholarships for master's degree programmes and short courses. The round in November is only for short courses.
What is the selection procedure?
Candidates register with their Dutch education institution
Dutch institution nominates candidates and submits grant application
Embassies check eligibility and assess applications
Selection results are published
Grants are awarded
Disclaimer: While we strive to keep the information up to date and correct, information may change at any time without notice. For accurate and updated information, please refer to the official website of the organisation granting the scholarship.
---
About the author: Jenny Egnér Lin is a Swedish university graduate with a MSc in Strategic Market Creation from Copenhagen Business School, and a BSc in Business and Economics from Stockholm School of Economics. With firsthand experience from studying in Europe, she is sharing prime insights about life as a European university student.