A year at Imperial College Business School, London
By Rebecca Isjwara
It's easy to be daunted by big cities and blazing brand names when you come from a small town, and chances to make it there are slim. Aditya Mahardhika, 22 at the time, didn't let that stop him. He had just graduated from a small university in Surabaya and had co-founded two businesses, but craved to study abroad, dazzled by the plethora of opportunities that existed outside his city. Two years later he earned a master's degree from Imperial College London in Strategic Marketing, and now serves as a Brand Associate at PT Nutrifood Indonesia, a Fast Moving Consumer Goods (FMCG) company.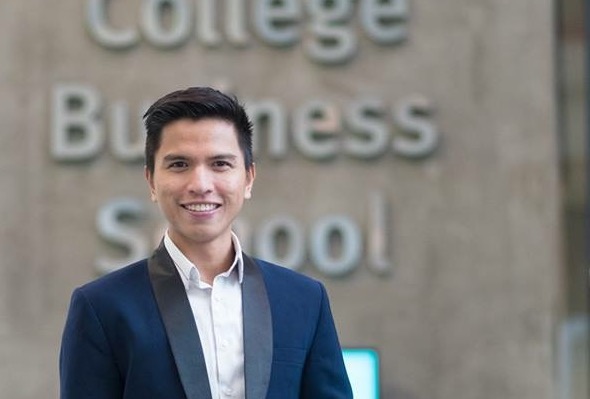 Adit's journey did not come easy. He realized that there are a lot of requirements to study overseas on a scholarship, and so he made sure he had what it takes by the time he applied for the government's LPDP scheme. He joined his local chapter of Toastmasters, an international public speaking organization, to hone in on his communication skills. He also co-founded two companies and discovered his true passion in marketing, in particular, on how to incorporate digital elements into modern-day marketing campaigns. His goal was to build a digital marketing agency one day, and went on a hunt for one of the best universities that could offer what he needed. Imperial College London, United Kingdom had a specialized Master's course in strategic marketing, so he pulled together his profile and certifications and applied to the university.
Life at Imperial College London
Although this was not Adit's first time living abroad, this was his first time residing in the capital of the majestic European country. Imperial College London is based in London, which aligned with Adit's interests as the business hub provided a lot of opportunities for internships and other hands-on experiences. He cites the partnerships his university had with renowned global organizations such as Google, Facebook, and Bloomberg, who would offer company visits and guest lectures to outstanding students.
Adit also stands by the quality education provided by the university, depicted in their well-structured curriculum and high-caliber professors. The pursuit of his business degree also comes with a requirement to have hands-on experience upon graduation, such as providing pro-bono consulting services to an external business organization. As someone who is more than excited to plunge into the workforce, this is an experience he really valued.
Preparing to Study Overseas
As any other student who has spent their whole lives studying in Indonesia, Adit knew he wanted to make the leap and travel overseas to study, but had no idea on which institution would be best for him. The LPDP schemes provided financial freedom to pursue further education from the world's top universities, and he had already secured a scholarship approval when he walked into the Surabaya EHEF Exhibition in 2014. There, he was able to explore all the options of studying in Europe, and chatted with university representatives to figure out which program would suit him best.
The Allure of Overseas Studies
Through living and studying abroad, Aditya learned the values of independence and respect towards different cultures, as the diverse environment provides a wholly intercultural experience. He was also touched by the warmth his fellow Indonesian students extended to him despite not having anything but national pride as their common thread—they picked him up from the airport upon arriving in London for the first time. The short but fulfilling one year provided him with friendships and a global network that would last him a lifetime.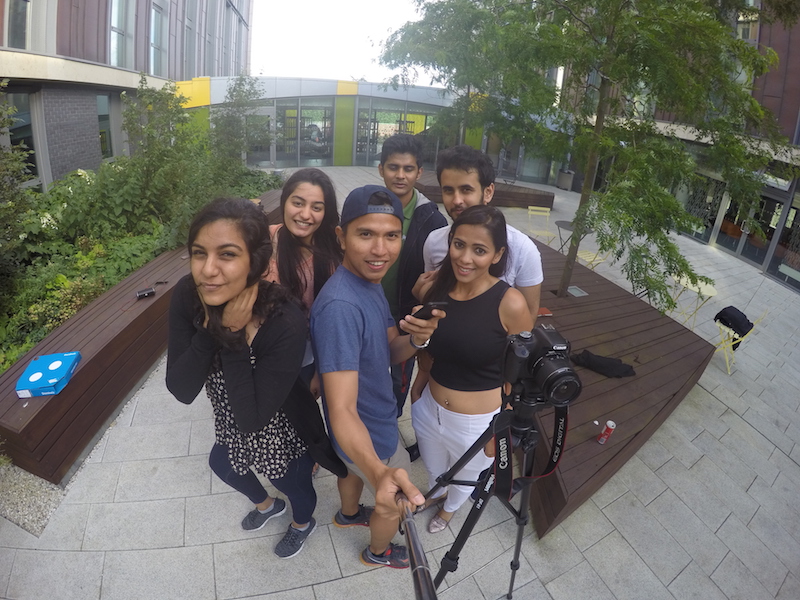 Tips from Aditya
"The earlier the better," was his response when asked on how to successfully apply for a scholarship. He notes that it takes time to study for standardized tests (such as IELTS), as they cannot be crammed overnight. He also mentioned that the extracurricular activities during his undergraduate years really boosted his application, both for the LPDP scholarship scheme or his graduate school application. As long as you know what you want to do, how to do it, and have what it takes to make it, he doesn't think you would have a problem in securing opportunities for your future.
We'd like to extend our gratitude to Aditya Mahardhika for contributing to this article. All pictures are courtesy of Aditya Mahardhika.
Instagram: @adityamahardhika
Youtube: Aditya Mahardhika