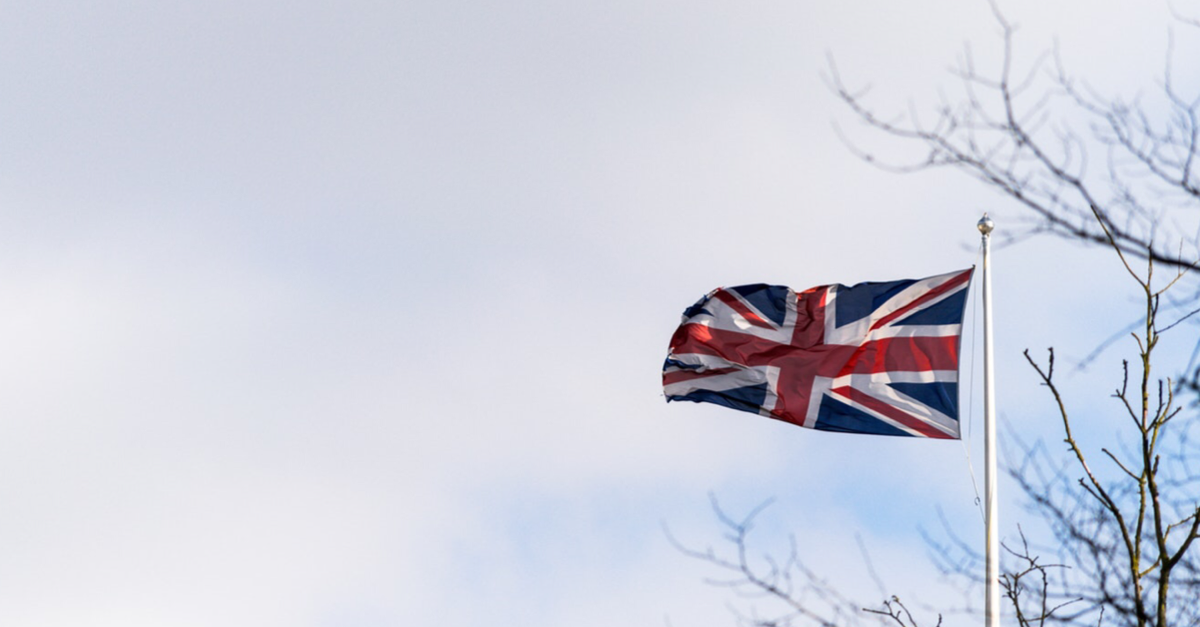 ---
Bermimpi Melanjutkan Studi ke Eropa? Jangan lewatkan EHEF Indonesia 2018, pameran pendidikan tinggi Eropa terbesar di Indonesia yang paling dinanti-nanti. Segera daftarkan dirimu sebagai peserta dalam perhelatan akbar EHEF Indonesia 2018 secara GRATIS di sini.
---
By Sonia Azalia
Studying at the UK is still one of the most popular choice of international students, and how could it not be?
It's not just the lifestyle and historical cityscape that has made itself attractive, but with its growing reputation in the eyes of international companies, the country offers students the opportunity to gain an internationally recognised and respected academic qualification. 
---
For more information about studying in the UK, click here.
---
How the UK stand out from the Rest as a Studying Destination
We sum up the facts into a few pointers below:
Being the 2nd most popular studying destination in the world amongst international students, students will be immersed within a multicultural and exciting community of academics and students.
The ability to speak English well is one of the most highly valued skill, and this is one of the main factors that students will gain from British education. 
The form of education promotes creativity and independent research, and the environment stimulates it. What better facility to have around an academic style that promotes independent research than an inexhaustable variety of libraries, museums, galleries, and theatres?
The strength of research activity and quality of teaching is assessed on a regular basis by the British Government's Quality Assurance Agency for Higher Education (QAA) on criteria such as curriculum design, assessment, student support, learning resources, and so on.
Being in the top rank in the world, UK's higher education institutions have a growing reputation in the  eyes of international companies. This will be beneficial for employment.
---
Find the list of universities in the UK, here.
---
Studying Masters in the UK
No doubt that pursuing your higher degree in the UK is an excellent choice to make. 
A study carried out in 2013/14 by the Higher Education Statistics Agency showed that 86% of students who completed a Postgraduate Masters in the UK were in full-time employment following graduation—compared to just 75% of undergraduate leavers.
Pursuing a higher degree in the UK is more affordable than you think, and the duration of study is much shorter. 
A postgraduate or Masters course in the UK generally lasts for just one year compared to two-year Masters programmes found elsewhere in the world; Students can save time, money and begin their career sooner with a highly regarded UK postgraduate degree.
The types of Master degrees in the UK are divided into Taught Masters and Research Masters. 
There are four main types of Taught programme: Master of Arts (MA), Master of Science (MSc), Master of Business Administration (MBA) and Master of Engineering (MEng), with each lasting 1-2 years full-time, where students are expected to attend weekly seminars, tutorials and lectures, much like an undergraduate degree, and assessment can be via exam, dissertation or project.
On the other hand, Research masters degrees such as Master of Science (MSc), Master of Philosophy (MPhil) and Master of Research (MRes) will see students take more responsibility for their work and schedule, basic their study around a thesis while being supervised by an academic. The most popular research degree, academically more demanding in terms of research, is a PhD, which can take 3-4 years to complete, and consists of writing a thesis between 60,000 – 100,000 words which is then presented in an oral examination.
---
Official Website: Chevening
---
Opportunities for International Students
International students are able to experience UK's academic excellence through the Chevening Scholarship Programme—a programme funded by the FCO and partner organisations that offers future leaders the unique opportunity to study in the UK. 
This full-scholarship programme is available in over 160 countries and territories, the scholarships support one-year Master's degrees in any subject and at any UK university.
Through this programme, the government opens the doors of its tertiary education institutions, some of which  are of a very high standard as determined by international rankings, to potential and qualified students from developing countries, selected by British embassies and high commissions throughout the world.
Alongside the scholarship, the Chevening Fellowship Programme was also created, aiming to provide places for mid-career professionals already in positions of leadership and influence to undertake three-month courses in fields related to FCO's policy goals.
This scholarship is so upholded that winners often receive coverage in national or local newspapers. Of course, with all great scholarships, the eligibility standards are high and the competition is fierce. You will even need two referees, those who can comment on your general suitability to receive a Chevening Award, as the crucial part of the selection process. 
---
For more information about Chevening Scholarship, click here.
---
So, who are eligible to the program?
The main eligibility criterias are as below:
Hold a citizenship of a Chevening-eligible country
Hold an undergraduate degree
Hold British or dual British citizenship (unless you are a citizen of a British Overseas Territory or hold BN(O) and are applying from Hong Kong)
Hold refugee status in a non-Chevening eligible country. Applicants who are citizens of a Chevening-eligible country and who hold refugee status in a Chevening-eligible country are eligible for an award.
Are an employee, a former employee, or relative of an employee (since July 2016) of Her Majesty's Government (including British Embassies/High Commissions, the Department for International Development, the Department for Business, Energy & Industrial Strategy, Department for International Trade, the Ministry of Defence and the Home Office), the British Council, or a staff member of the Association of Commonwealth Universities. Employees, former employees, or relatives of an employee (since July 2016) of Chevening Partner organisations are eligible to apply, but cannot receive a Chevening/Partner Award from the organisation for which they work, previously worked, or are affiliated with through relatives.
Have previously studied in the UK with funding from a UK Government-funded scholarship. However, if you have previously studied under a UK Government-funded scholarship (including Chevening), you may be eligible to apply for a Chevening Fellowship five years after completion of your initial UK Government-funded scholarship.
Candidates must have a work experience. One must have a minimum of two years of work experience for the scholarship, and either five or seven years of work experience for the fellowship.
The types of work experience can be a full-time or part-time employment, voluntary work, paid or unpaid internships, work experience can be completed before, during, or after graduating from your undergraduate studies. 
Applicants can submit up to ten different employment periods in order to meet the requirement. The periods which make up the greatest number of hours worked are the most prioritized. The minimum number of hours an applicant must have before applying does vary depending on the Chevening Award to which you are applying:
Chevening Scholarships - two years' work experience = 2,800 hours
Chevening Fellowships - five years' work experience = 7,200 hours, or seven years' work experience = 9,800 hours
Candidates must also meet the Chevening English language requirement. For the English proficiency requirements, Chevening accepts English language tests from five providers:
Academic IELTS
Pearson PTE Academic
TOEFL iBT
C1 Advanced (formerly Cambridge English: Advanced [CAE])
Trinity ISE II (B2) for detailed information on the minimal score requirements, click here.
As one of the crucial step, candidates should also hold an unconditional offer letter from at least one of three course choices.
Choosing your courses will be a crucial step, for you won't be able to make any changes after submitting your application, unless you are granted permission to do so at the interview stage. You will need to select three different Master's courses at the same institution, or three similar courses across up to three different universities. Make sure that the courses of your choosing are full-time, starts in the autumn term (usually September/October), Taught Master's (i.e. not research-focused MRes programmes), Lead to a master's degree qualification, and of course, based in the UK.
So, will you be the next Chevening candidate?
If you would like to ask your questions regarding the scholarship programmes in person to the representatives of Chevening (the British Embassy), you could attend EHEF Indonesia 2018 this November! Register here!