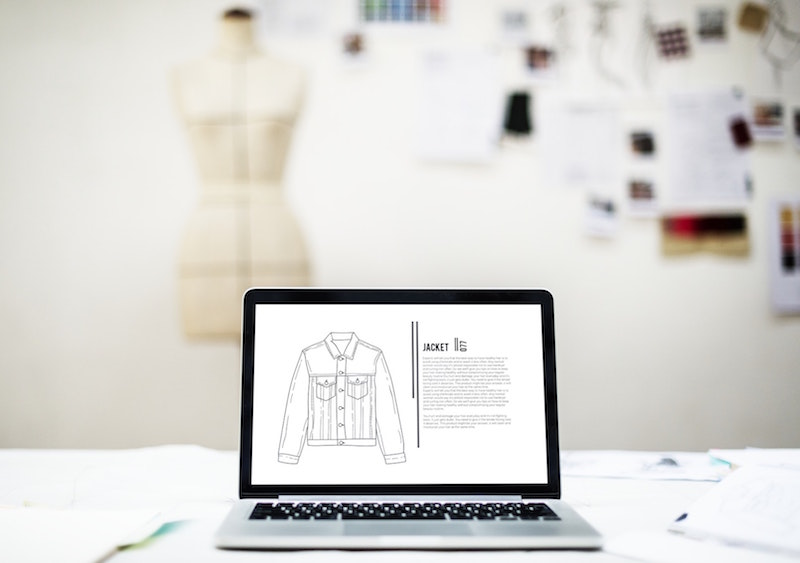 Photo by rawpixel via Unsplash
By Mia Angeline
London has established itself as one of major fashion cities in the world. From high class designers to indie fashion scene are available in London.
Several house-hold names in fashion industry based in London, such as Burberry, Paul Smith, Alexander McQueen, Jimmy Choo, Vivienne Westwood and Manolo Blahnik.
London is also famous for bringing up trends in fashion.
---
For more information about scholarships to study in the United Kingdom, here.
Untuk informasi mengenai Beasiswa Kuliah ke Britania Raya lainnya, klik di sini.
---
British fashion dated back from medieval times, when the royal family was seen as a constant inspiration of fashion. The people of London used to copy how the royals wear corsets in the 1800s, even up until now. Kate Middleton's style of wearing simple yet elegant outfit were adored by the publics. It's safe to say that fashion is an integral part of British culture and history.
London fashion started in the 1960s, the time when London's fashion influenced the whole world. Women were experimenting with bold colors and unusual fabrics. Models like Twiggy who showed skinny body with big, doe eyes were an inspiration to women everywhere. In the 1960s there was a huge trend for plastic and bold prints. While in the 1970s, London saw the rise of punk, with Vivienne Westwood as its core. Punk is very much alive in modern London, especially in Kings Road in Chelsea.
---
For a complete list of universities in the United Kingdom, click here.
Untuk daftar lengkap universitas di Britania Raya, klik di sini.
---
In the 1980s, London came to an era of decadence, where people tend to wear bright colors and futuristic shapes. They listened to electronic music, wore shoulder pads, and have a big hairstyle. American grunge came and influenced London fashion in early 1990s. in the same era, Britpop gained worldwide fame, and British fashion of corduroy jackets and hats came back into style.
As a multi-billion dollar industry, students from all over the world would consider London as the go to place to study anything about fashion.
The United Kingdom has several prestigious and innovative fashion schools that can offer you career links and work placement, especially to international students.
Here are four top fashion schools in UK:
1. University of Arts London (UAL)
UAL is the top notch for art university in Europe. UAL has the London College of Fashion which offers a wide variety of fashion-related courses, including degrees on fashion journalism, fashion communication, fashion photography, retail management, also hair and makeup. The famous graduates including Jimmy Choo and John Galliano.
2. Manchester Metropolitan University (MMU)
The MMU is famous for their Department of Apparel, which renowned for industry links and high employability. MMU also offers students to work in all aspects of fashion production, including live projects, study trips and placement. International students will have links for potential employers around the world.
3. Winchester School of Art
The Winchester School of Art is part of the University of Southampton and offer students more than just fashion design, but also in fashion management and branding. The university has a high rate of 95% alumnae employed or engaged in further study within 6 months of graduating. Students can gain internships at Alexander McQueen or Stella McCartney.
4. Leeds College of Art
The Leeds College of Art has won several prestigious awards. They focus on live projects and industry collaborations to give students unique opportunities and links before they graduate. Famous collaborations include Louis Vuitton, Dior, Harvey Nichols and many more.
Today's fashion in London is greatly influenced by the styles shown through the city's fashion events. Every year the city hosts the world-renowned London Fashion Week, where famous people in fashion industry gather and watch as famous brands display their latest designs. London Fashion Week started in 1984 in West London car park. This event gained popularity over time and soared in 1993 when Naomi Campbell strutted the catwalk. London Fashion Week is the city's biggest fashion celebration, producing timeless trends and famous designers.
If you want to take part in the fashion industry, you should consider studying fashion in the UK. Who knows? You may be a part of London Fashion Week in the future. You can find furtherninformation about universities and study programs available in the UK, including fashion-related programs on ehef.id. So start your preparation now and reach your dream to study fashion in the UK!
---
For more information about studying in the United Kingdom, click here.
Untuk info lebih lanjut tentang Kuliah di Britania Raya, klik di sini.