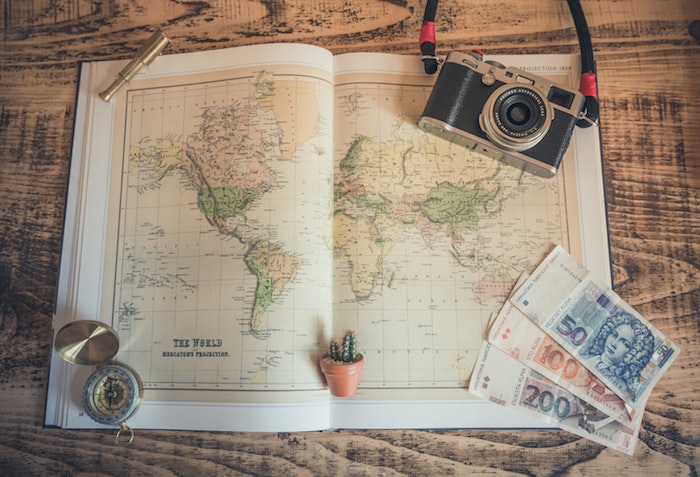 Photo by Chris Lawton via Unsplash
By Mia Angeline
Being a future international student, you probably should plan a daily budget and living costs meticulously.
Europe is known for high-quality education but most of the cities don't come cheap.
Don't get discouraged!
You still can study in Europe on a budget. We compiled a list of affordable cities in Europe for international students like you.
Compared to Western Europe, Eastern European countries have a reputation as more affordable than their counterparts. However, you will be surprised how much Western European countries make it in our list.
Some of these countries have a very low, or even non-existent, tuition fees.
---
For more information on studying in Europe, click here.
---
Here is our list of the cheapest European country to study, in no particular order.
Poland offers a fantastic historical and cultural experience to explore, other than providing a high quality of education.
If you can speak Polish, then you can study for free.
For English programs, the tuition cost is around € 2,000 – 3,000 per year. While living costs are around € 6,600 per year. Study.eu crowned Poland as the most affordable European country for international students in 2018, with the average annual expenses of €7,000. This number combined the cost of living, rent, and average tuition fees.
---
Find the list of universities in Poland, here.
---
Lithuania may be a lesser-known European country,
but each year this small country welcomes more than 3,000 international students.
Lithuania has four major student cities with Vilnius and Kaunas as the most popular ones. Average tuition fees for English-taught program in Lithuania is €1,500 – 3,000 per year. While overall living costs around € 1,500 – 2,500 per year.
---
For more information about studying in Lithuania, click here.
---
Hungary has a wide range of program options, but the most popular for international students is medical sciences program.
The medical sciences program in Hungary has approved by the World Health Organization (WHO).
Average tuition fees are €1,000 – 3,000 per year. And overall living costs around € 4,200 – 6,000 per year.
Students can also experience a bustling cultural life in Hungary. The capital, Budapest, is a home to most leading universities in Hungary with plenty of English programs.
---
Find the list of universities in Hungary, here.
---
You may have heard of German universities world-class education and innovative research opportunities. There are approximately 300 universities in Germany, out of which 10 are ranked as the top leading universities worldwide. The most popular program in Germany is engineering.
If you choose to study in Germany, there are no tuition fees for undergraduate and consecutive master's program, exception in Baden-Württemberg area which since 2017 inquired full tuition for international students.
However, students will be charged administration fee around €100 – 200 per year, plus overall living costs of €8,400 – 13,500 per year. This number includes accommodation, food, social activities and public transportation.
---
Find the list of universities in Germany, here.
---
Italy has an abundance of cultural and artistic attractions, which has drawn thousands of international students each year.
If you are enrolling in public universities in Italy, the average tuition fees around €850 – 1,000 per year. And the living costs in big cities is around €8,400 – 13,500 per year.
This number can be lower if you are staying in student cities, like Pisa, Padua, or Turin.
---
Find the list of universities in Italy, here.
---
Portuguese universities have a long-lasting culture of research.
5 of these universities are among the world top rankings.
Portugal also has a lot of attractive destination and Portuguese people are known for their warm personality traits.
The average of tuition fees in Portugal is around €1,000 – 1,500 per year. And overall living costs around €6,000 – 9,000 per year.
---
Find the list of universities in Portugal, here.
---
As one of the Nordic countries, Norway offers free education for everyone, both from within or outside EU.
There is the exception of a few specialized programs, which you still need to pay the tuition fees.
Norway is known for their natural beauty and high quality of life.
Also, there are numerous English-taught programs available at all study levels. The average living costs is a bit higher than other countries in our lists, around €15,000 per year.
---
Find the list of universities in Norway, here.