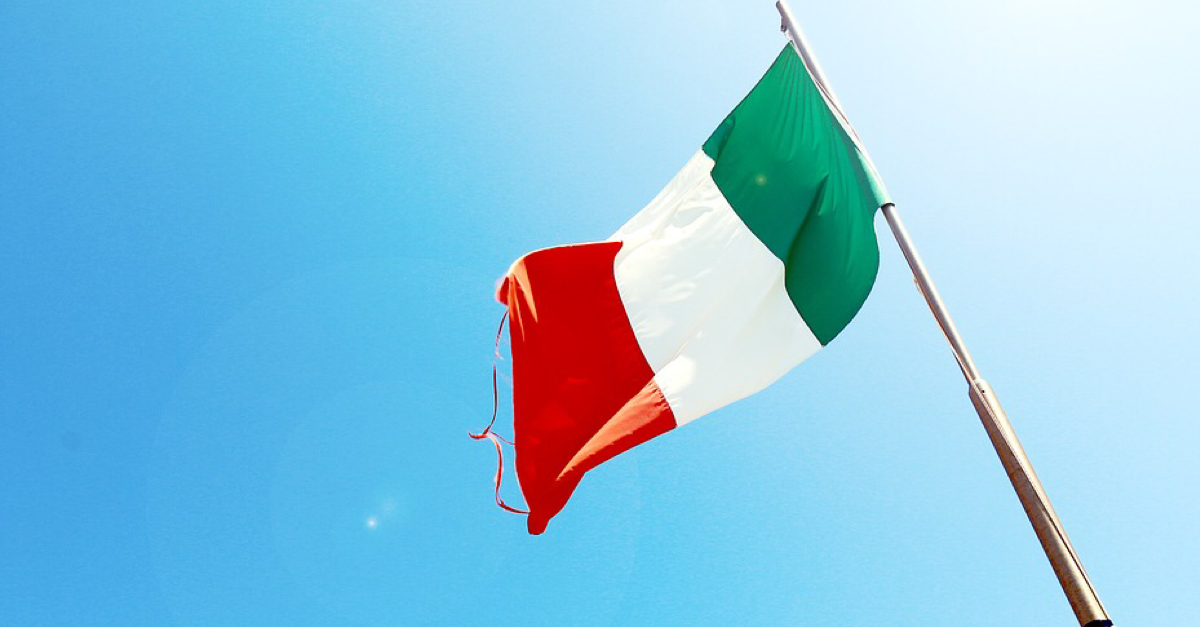 ---
Pingin melanjutkan studi di Eropa? Jangan lewatkan EHEF Indonesia 2019, pameran pendidikan tinggi Eropa terbesar di Indonesia yang paling dinanti-nanti!
Surabaya 31 Oktober 2019
Jakarta 2 - 3 November 2019
Bandung 5 November 2019
Registrasikan dirimu di sini! Acara ini GRATIS!
---
By Sonia Azalia
Planning to take your studies to the next level?
Italy offers a high education standard throughout a great variety of cultural offerings.
You should know that many leading institutes for higher education are in Italy, especially in the field of Architecture and Design, Sciences and Engineering, New Technologies, Economics and Management, Agriculture, Human Sciences, Conservation and Restoration of cultural assets, Cinema, Dance, Drama and advanced musical studies. Below we explain a little more about the Italian Higher Education.
---
For more information about studying in Italy, click here.
---
Excellent Higher Education System
People coming to Italy often fall in love with its unique quality of life and welcoming atmosphere. Alongside those factors, Italy really does facilitate students everything they need for a highly-accomplished future.
In Italian Higher Education, both flexibility and professionalism are promoted to students. Since the programs are based on a credits system (ETCS, European Credit Transfer System), students are able to make their plan of studies according to their needs.
Italian universities and academics provide very high competencies, but not to worry, for they too provide students support and counsel during the course of their studies. 
Italian university system has excellent links with other institutions across the continent (and beyond), therefore, research activities are broad and advanced. 
Pursuing your higher degree in Italy will widen your employment opportunities. It is not just about the high-prestige degree—since Italy is also recognized as the forefront in several fields, you'll be catered the most developed professional sectors in the labor market. 
---
Find the list of universities in Italy, here.
---
Funding Opportunities for International Students
Even though Italy has a considerably modest living cost and have generally lower tuition fees than in other European countries, support is still provided through different programmes, so students will be able to study while having the cost of their studies cut.
Public Italian institutions provides opportunities for financial aid through various initiatives, inclusive of grants and bursaries, scholarships and waivers. For instance, the universities don't typically have their own dormitories. Because of this, students sought to find accommodation in close proximity to the institution. Universities too realizes that this has become a hassle for students, so each university now has a housing department that coordinates housing arrangements on behalf of students. Through the institutions' housing departments, accommodation may cost roughly € 350 (inclusive of transportation and other basic amenities).
Grants are offered by the state and non-profit organizations alike, and are given too to students who demonstrate a legitimate need. As previously mentioned, grants are offered by the state and non-profit organisations alike.
Scholarships and fellowships are also offered by several universities and academies. The government also makes these scholarships available to international students for studying or research purposes related to or within the Italian education system. Recipients of the state's regional welfare are able to benefit from canteens, access to sports centres and facilities, grants, accommodation, facilities for the disabled and part time jobs. The benefits may be granted by request or through competitions, depending on the availability of resources and the demand. 
---
Official Website: Uni-Italia
---
There are different kinds of financial support by the Uni-Italia made available for international students:
This scholarship offers financial support for international students by the Italian Local/Regional Government in the form of free meals or discount coupons, tuition fee partial/full waiver, monthly allowance or free accommodation. 
For more information, click here.
This full scholarship programme focuses on Masters, PhD, Research Projects under academic supervision and Italian Language and Culture Courses.
The Ministry of Foreign Affairs and International Cooperation (MAECI) offers grants in favor of foreign citizens not residing in Italy and Italian citizens living abroad (IRE), to pursue study, training, and/or research programs at Italian Higher Education Institutes, both public and legally recognised. This programme aims to foster international cultural, scientific and technological cooperation, to promote Italian language and culture and to support Italy's economic system in the world. 
The period of study for Masters, PhD, courses of Higher Education in Arts, Music, and Dance (AFAM), and research are six to nine months long. Italian language and culture courses are granted for a period of three months. 
This programme will provide grantees monthly allowance of €900 on a quarterly basis and a health insurance coverage. 
Candidates must be no older than 28 years old for Master, 30 years old for PhD and 40 years old for Research Projects under academic supervision. Also, applications will be evaluated by a Committee set up by the Italian Diplomatic Mission accredited in the applicant's country of origin. Candidates must also have completed a Bachelor's degree to apply the Masters programme. To take the language and culture course, applicants must provide a certificate of their proficiency in Italian language, the minimum level required being A2 within the Common European Framework of Reference for Languages (CEFR).
For more information, click here.
This programme is initiated by the Ministry of Foreign Affairs and International Cooperation, in collaboration with ICE and Uni-Italy and with the support of Unioncamere and Confindustria. This programme provides eligible students the opportunity to develop their academic, technical and professional skills through integrated high academic education and training. 
This programme has obtained a great result in the 2016 edition: 54 students from Azerbaijan, Colombia, Kazakhstan, Egypt, Ethiopia, Ghana, Indonesia, Mexico, Vietnam and Turkey.
You will be able to develop your skills through a range of Masters and postgraduate courses taught in English at prestigious Italian Universities and through on-the-job trainings at leading Italian companies.
The offered courses are:
Engineering
Advanced Technologies
Architecture
Design
Economics
Management 
Italian language and culture
Candidates are required to hold a three or four years Bachelor"s degree and have already applied for admission to one of the Invest Your Talent in Italy courses.
For more information, click here.
So, what are you waiting for? Italy awaits!
If you would like to ask your questions regarding the scholarship programmes in person to the representatives of Uni-Italia, you could attend EHEF Indonesia 2018 this November! Register here!