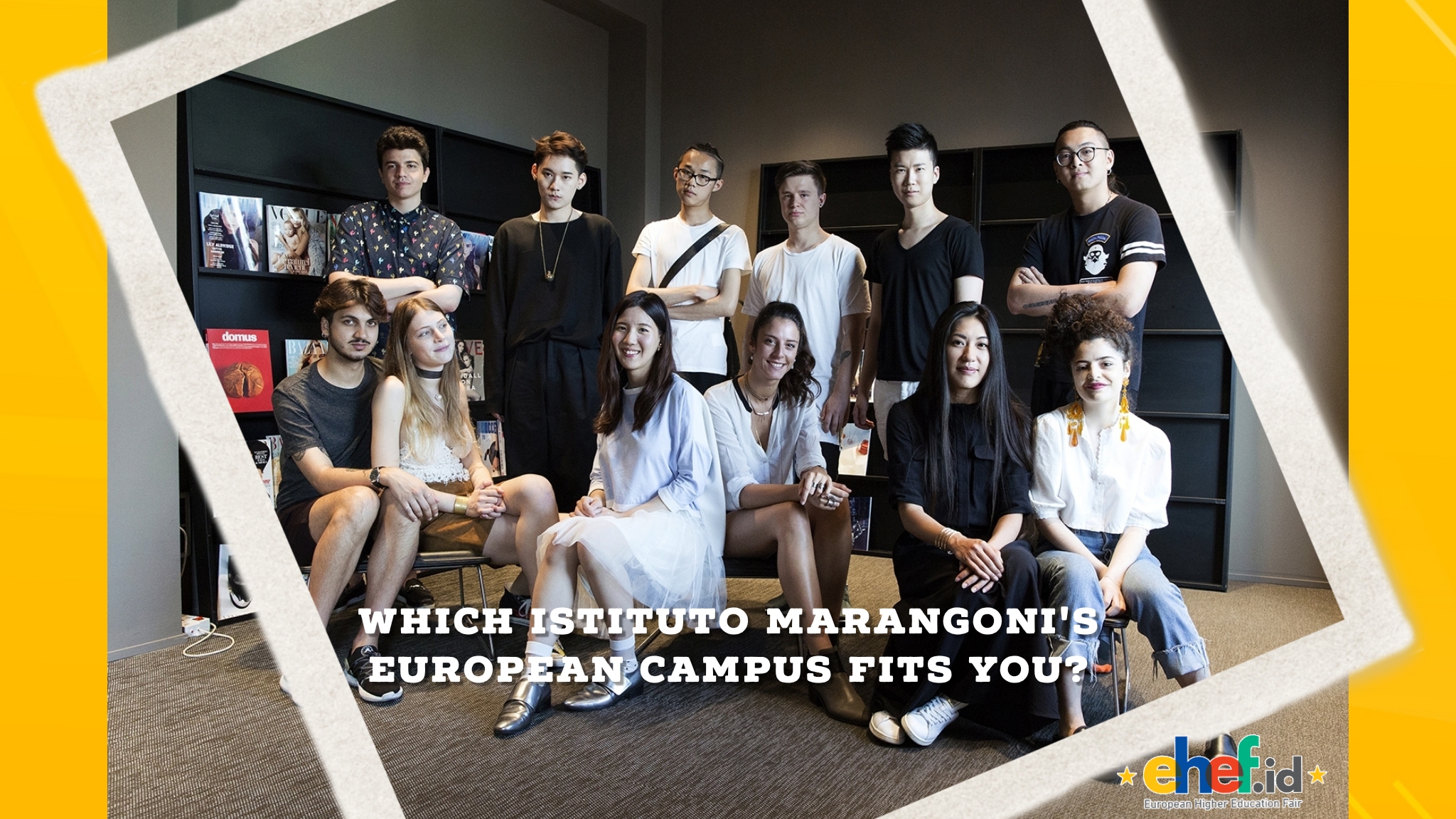 By Jenny Egnér Lin
---
Istituto Marangoni offers fashion, art, and design courses in select locations across the globe, all with their distinctive style and heritage. The European campuses are located in Milan, Florence, Paris and London - four global players in the fashion, design, and art scenes. Which Istituto Marangoni campus is the right fit for you? Read the presentations below of each respective campus, to get a clearer picture of which city and campus that is best fit to provide a creative space for you.
Milano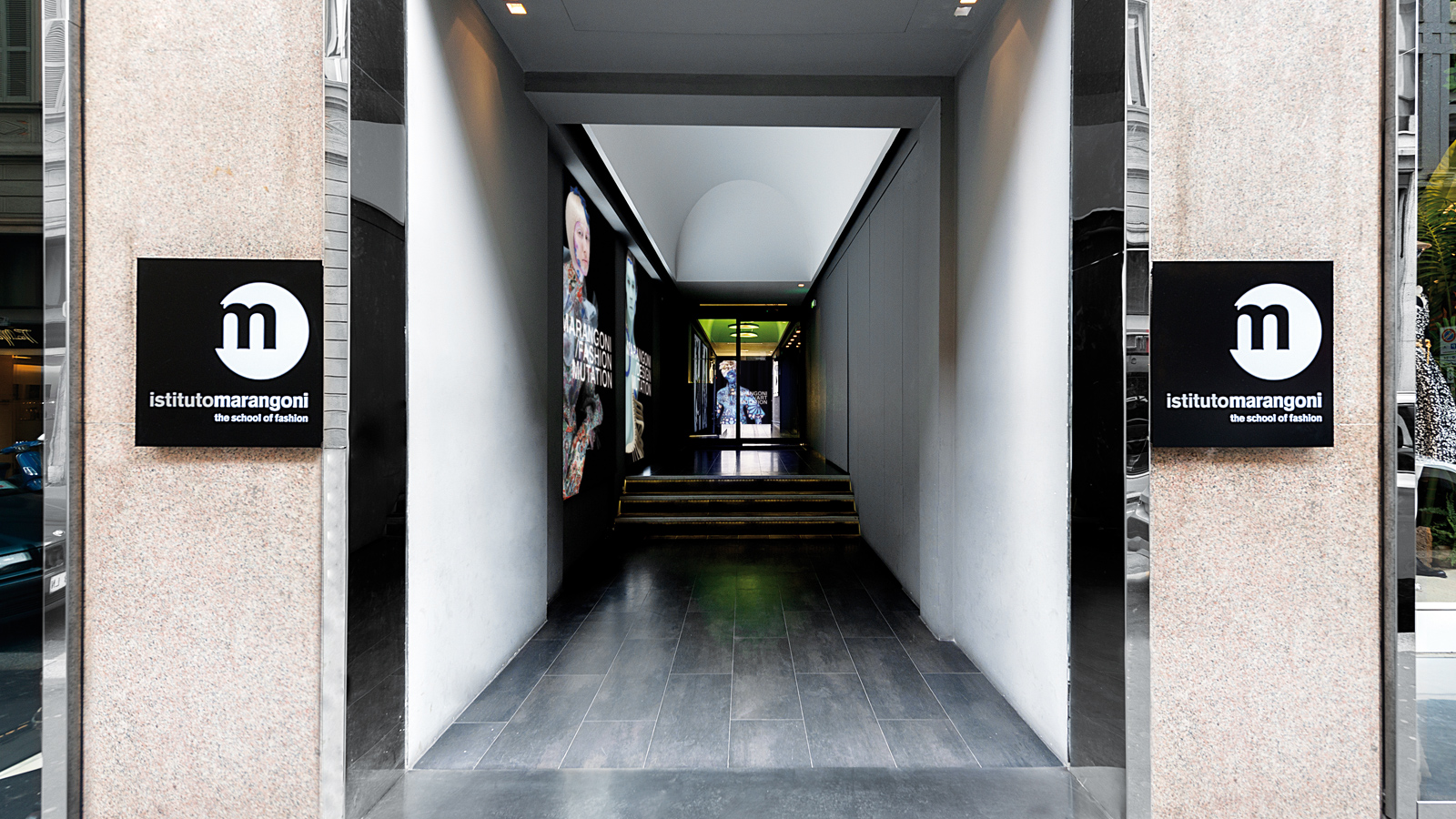 Photograph by Istituto Marangoni.
Istituto Marangoni was born in Milan, and the city is the base of Istituto Marangoni's Milano School of Fashion and Milano School of Design. The School of Fashion covers a wide range of topics and various lengths of study. There are one year and three year courses on undergraduate level covering topics such as Fashion Design, Fashion Styling and Photography, and Fashion Business and Marketing. On master level you are able to specialise in your selected course topics.
The School of Design is located in Via Cerva, in the center of the city, in one of the areas full of the most important national and international design brands. This space is newly built and is dedicated to fostering environments that are strategically useful to the subject, from internal and industrial design studios to visual design spaces. The School of Design provides one year and three year undergraduate courses in Interior Design, Product Design, and Visual Design, with the possibility to continue with a master's degree in your chosen specialisation.
The city of Milan itself is the beating heart of italian fashion and design. It is the base of many of the leading Italian fashion houses - Armani, Bottega Veneta, Dolce & Gabbana, Missoni, Miu Miu, Moncler, Moschino, Prada, Valentino, and Versace, to name a few. Design Week in Milan is an annual event featuring cutting edge interior and product designers of both local and international origin.
Florence is the meeting ground of fashion, art and tradition. Ranked by Forbes as one of the most beautiful cities in the world, Florence is a major cultural, artistic, and economic hub. Haute couture was born in Florence, and the city has a history of tailoring and textile traditions.
Istituto Marangoni offers a selection of courses in Fashion, Art, and Design. The School of Fashion & Art is set in a prestigious site at the core of the city, only steps away from Piazza S. Trinità and the museums of Gucci and Ferragamo.
In Florence, you will also be able to attend one and three year courses at undergraduate level at The School of Fashion, as well as deepen your knowledge on master level within Fashion Design. Here you can also choose to specialise in Fashion Styling, Photography & Film, Fashion & Luxury Brand Management, Luxury Accessories Design & Management, among other courses.
Paris - the city of lights and home to leading haute couture houses including Chanel, Louis Vuitton, Givenchy, Balmain, Saint Laurent, Dior, Hermès, Chloé, and Celine, is a dream destination for anyone interested in fashion.
Istituto Marangoni in Paris specialises in fashion, with one year courses, three year Bachelor of Arts degree courses, and master programs. Within the bachelor program, you also have the possibility to work at a fashion firm for a year, following your first two years, and return to complete the fourth and final year. This opportunity allows you to establish a network and gain work experience within the industry prior to your graduation.
Courses include Fashion Design, Fashion Styling & Creative Direction, and Fashion Business on undergraduate level. On master level you can choose to specialise in Fashion Design Womenswear, Fashion Promotion, Communication & Media, Fashion & Luxury Brand Management, Fashion Buying & Merchandising, and Fashion Styling, Photography & Film.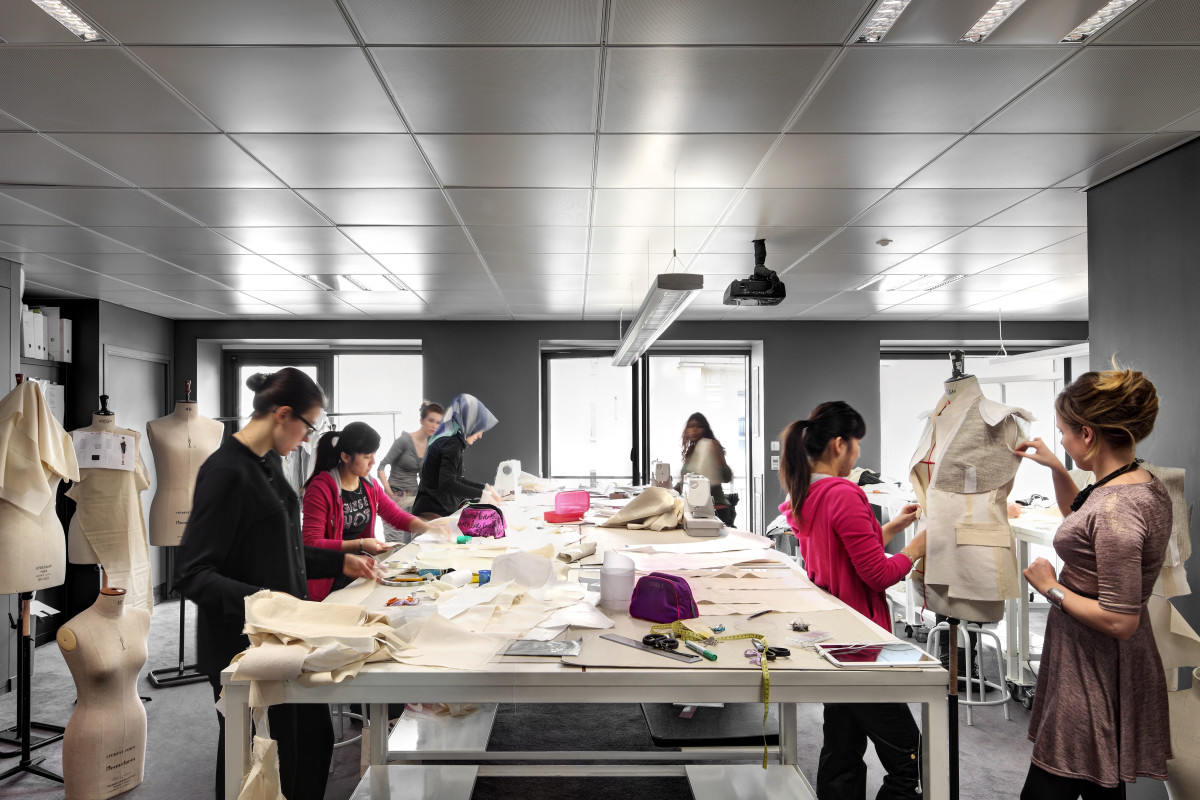 Photograph by Istituto Marangoni.
London, with its edgy designers, free-spirited artists, and renowned musicians, is characterised by its multi-cultural heritage. The mix of styles provides ample inspiration for anyone deciding to reside in the city.
The London campus is located in Shoreditch, known as the prime area in London for art and creativity. With its visual stimuli and culture, this is the place for looking to the future. Attending the London school of the Istituto Marangoni will let you get in touch with a changing world, accompanied by a teaching staff that is motivated and ready to transfer skills and knowhow.
Courses offered at the London campus include Fashion and Design courses on graduate and undergraduate levels. The three year Bachelor of Arts degrees can be complemented with a two Master Degree in your chosen field of study. In London, you are also able to study a BA in Fashion Design, with a year-long period dedicated to working in the industry, between the second and third year of study.
More locations
If you want to study closer to home, Istituto Marangoni has three campuses in Asia, located in Shanghai, Shenzhen, and Mumbai. In North America, there is an Istituto Marangoni fashion school located in Miami.
Still not sure of what to choose? Read more about each program and campus at istitutomarangoni.com.
---
About the author: Jenny Egnér Lin is born and raised in Stockholm, Sweden, and holds a B.Sc. in Business and Economics from Stockholm School of Economics and a M.Sc. in Strategic Market Creation from Copenhagen Business School. With firsthand experience from studying in Europe, she is sharing prime insights about life as a student at a European university.