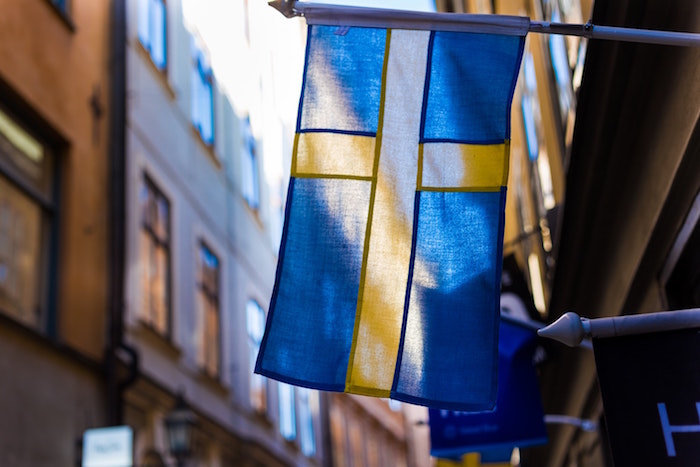 Photo by Jonathan Brinkhorst via Unsplash
By Sonia Azalia
Are you considering Sweden as your next studying destination?
If yes, you should start exploring what the Swedish Institute (SI) has to offer.
SI is a public agency ran by the government that promotes Sweden through establishing partnerships and organizing exchanges abroad. They work particularly in the fields of culture, education, science and business.
SI operates through Swedish embassies around the world and at the SI's Swedish Cultural Centre in Paris. By stretching Sweden out to the world, they aim to:
Build up lasting relations with other countries
Disseminate information and develop skills
Promote cultural exchange and cooperation
Provide funding and grants, and
Collaborate with businesses, universities, cultural institutions and embassies.
SI's collaboration with higher education institutes had given birth to online platforms, study opportunities and funding programs dedicated to those who wishes to study at and study more about Sweden.
---
Official Website: Swedish Institute
---
Platforms communicating Sweden
SI created online platforms where a bulk of information on Sweden are compiled in a more accessible and comprehensive way.
Their sites Study in Sweden and Sharing Sweden are useful for foreigners who wants to know more about Sweden and their higher education but don't know where to start.
Also, together with VisitSweden on Twitter, they initiated Curators of Sweden. Rather different than the two sites mentioned earlier, Curators of Sweden narrates Sweden through a shared perspective by handing over their account to their citizens and let them tweet about their own thoughts, stories, information and other content that are linked to Sweden.
---
Find the list of universities in Sweden, here.
Untuk daftar Universitas di Swedia, klik di sini.
---
Studying Opportunities
SI strives to attract talent to Sweden by making Swedish education more accessible to foreigners. This is also their way to increase awareness about Sweden as a place to study.
SI's scholarship programme, SISS, grants up to 450 scholarships for higher education in Sweden to about 150 countries.
SI states that approximately SEK 294 million of its total funding are grants and scholarships, and approximately two thirds of this amount is financed by the Swedish aid budget. These scholarships are applicable for Master's programs and short-term stays (up to two months) for those who need to come to Sweden to collect material for an essay or a degree project in Swedish.
A Swedish language test certification is also provided. Different kinds of language tests are available, depending on the purpose and level of proficiency (basic, intermediate, advanced). Check out the list here.
For life experience opportunities, SI also provides summer courses, internships, and volunteering programs.
In addition, every scholarship holder will be included in the SI Network for Future Global Leaders (NFGL) — a network that provides the possibility to participate in events, workshops, seminars and visits to companies around Sweden for scholarship holders to improve their goodwill and knowledge of Sweden.
The event is arranged annually, every early autumn, where new scholarship holders are introduced to the network. Those who have reached the end of their studies in Sweden will be granted a diploma through a ceremony in late spring and will be included as a lifelong member of the SI Alumni Network. Check their page to see the targeted scholarship programmes
---
For more information about scholarships to study in Sweden, here.
Untuk informasi mengenai Beasiswa Kuliah ke Swedia lainnya, klik di sini.
---
Funding Projects and Events
Another way SI promotes the image of Sweden is by funding projects that encourage democratic development and events that deals with Swedish culture, Swedish language or Swedish social life.
If you look at their site, you can see how active they are in promoting workshops, exhibitions, events spanning around art, culture, innovation and sustainability.
Anyone can participate, and better yet, anyone (from countries listed in their site) can propose a project idea to them.
One of their programs is called Creative Force, in which they fund international projects that uses media or the arts as the medium to strengthen basic freedom and rights. Read more about it here.
Ready to enhance your studying experience?
---
For more information about studying in Sweden, click here.
Untuk info lebih lanjut tentang Kuliah di Swedia, klik di sini