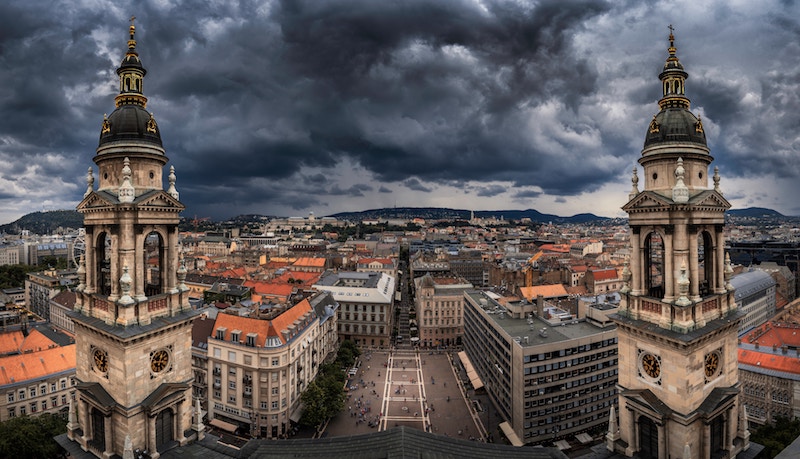 Photo by Daniel Olah on Unsplash
By Rebecca Isjwara
---
Pingin melanjutkan studi di Eropa? Jangan lewatkan EHEF Indonesia 2019, pameran pendidikan tinggi Eropa terbesar di Indonesia yang paling dinanti-nanti!
Surabaya 31 Oktober 2019
Jakarta 2 - 3 November 2019
Bandung 5 November 2019
Registrasikan dirimu di sini! Acara ini GRATIS!
---
Hungary is one of the most popular tourist destinations in the world, and a lot of its appeal can be attributed to its history and cultural richness. It is one of the oldest countries in Europe (they were a nation before France, Germany, or England!) and is located right in the heart of Europe, often cited as a bridging country between Central and Eastern Europe. In fact, eight locations in Hungary are on UNESCO's World Heritage List.
In recent years, Hungarian universities have been welcoming more and more international students for both short-term exchange semesters and full-degree programs. To meet their international student demand, universities are offering more and more classes in English. Its alluring cultural delights and heritage are complemented with relatively low living costs, which becomes a combination a lot of students are looking for in their study destinations.
What are the universities in Hungary?
Six universities are currently listed on the QS World University Rankings 2016/2017. The top five universities are University of Ezeged, Eötvös Loránd University, University of Debrecen, Corvinus University of Budapest, and Budapest University of Technology and Economics.
University towns in Hungary also boast not just the student population but also the vibrancy that comes along with them. Budapest, for example, is home to half of Hungary's university students, and they often engage in the country's hustling and bustling activities there. Debrecen is also a popular city of choice, and the University of Debrecen is known for its beautiful architecture and as a major quality research centre in Europe.
I get that the costs of living are low, but a scholarship would be nice
Hungary is known to be one of the cheaper places to live to study, and students can budget US$600-850 per month for accommodation and living expenses. The number is likely to go up in the capital, as Budapest's rent starts at around US$340 a month. Tuition fees are also relatively low compared to most international universities. Regardless, the Hungarian government does not wish for financial obstacles to stop international students from pursuing their studies there, and so there are a couple of scholarship schemes you can keep an eye out for:
1. Stipendium Hungaricum Scholarship
Offered by the Hungarian Ministry of Human Capacities, the Stipendium Hungaricum Scholarship is intended for incoming international students seeking any form of university degrees, from bachelor, master, one-tier master, to doctoral and other non-degree programs. 27 host institutions are involved in the program, and there are are up to 415 different study programs to choose from.
Criteria:
Enrolled in the study program and university that is listed as scholarship's partner
Students shall have a level of English proficiency required by the Host Institution.
Not available for Hungarian citizens (including those with dual citizenships)
Not available for former Stipendium Hungaricum Scholarship Holders, who are re-applying for studies in the same cycle of education
2. Hungarian State Scholarships
This bilateral scholarship scheme is set up between Hungary and its partnering countries, Indonesia included. The scholarship covers tuition as well as a monthly allowance to ease off expenses borne by prospective students. Applicants looking to pursue a degree, be it undergraduate or postgraduate, or summer courses are welcome to apply, with applications being submitted through one of two channels: nominated by Indonesia as your home country or going through an individual application.
Criteria:
At least 18 years old at the time of submitting the application. There is no age limit.
Available for candidate who would like to enroll in the following level of studies: Bachelor or master or doctoral semester/partial studies (3-10 months); Full degree program of Bachelor or Master or Doctoral studies (36/24/36 months respectively); Short or long-term research (3 days - 10 months); Summer courses (2-4 weeks)
For more information on studying in Hungary, check out our country page here.