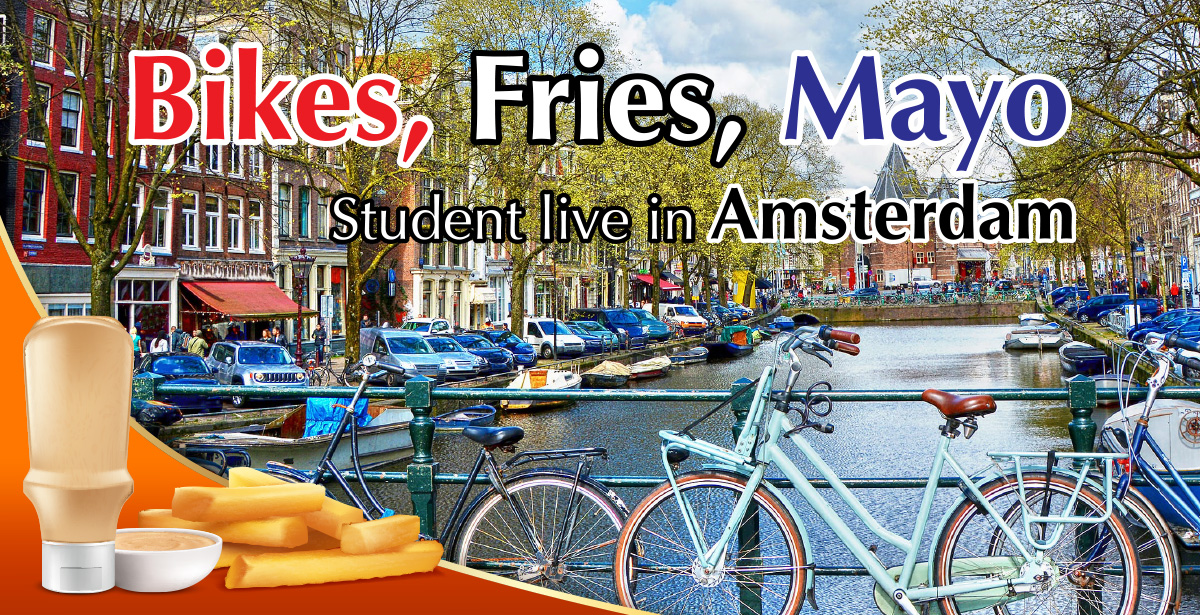 By Jenny Egnér Lin
---
Planning on moving to Amsterdam to study? This liberal European capital is one of the best student cities in the world. The small and cosy city centre boasts plenty of recreational activities. Here are the top 10 things to do as an international student in Amsterdam.
1. Bike everywhere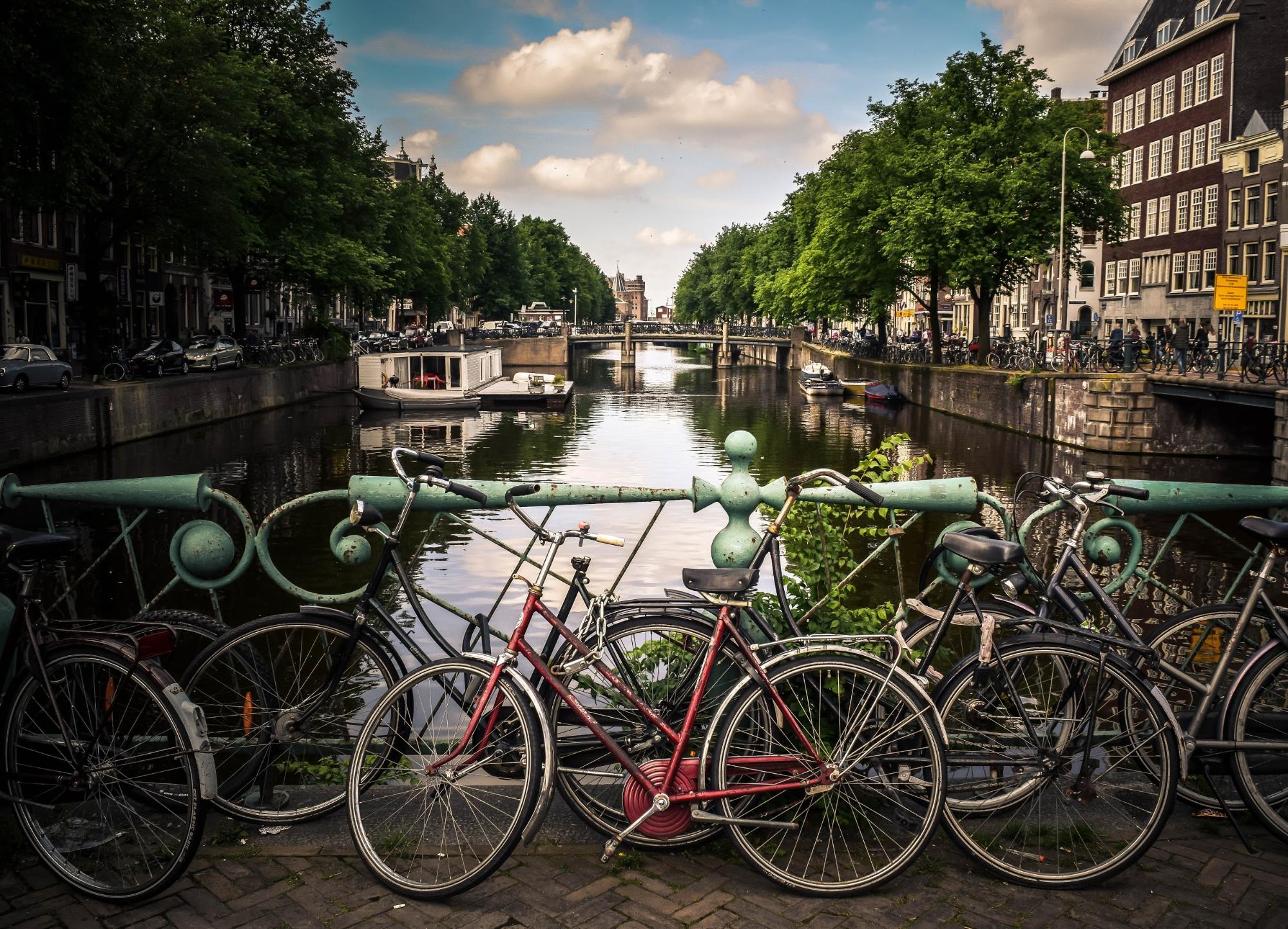 Photograph by Jace and Afsoon.
There are over 800,000 bicycles in Amsterdam, which is actually more bikes than people. Cycling in Amsterdam is the main form of transportation, made easy by the city's unbeatable network of cycle routes and flat landscape. Amsterdam regularly lands a top spot in lists of the world's most cycle-friendly cities.
Biking along the canals is the best way to get to know the city and explore the different areas. There are plenty of places to rent or buy bikes. Your bike will be your essential companion during your stay in the city.
A note on safety is to wear a helmet, especially if you are not used to biking. Don't try to imitate the locals' high-speed biking without protecting their heads. They are practically born on their bikes. Your brain is precious (you will need it for exams). Also, remember to lock your bike. Thefts happen and it's better to be safe than sorry.
2. Eat friet en mayo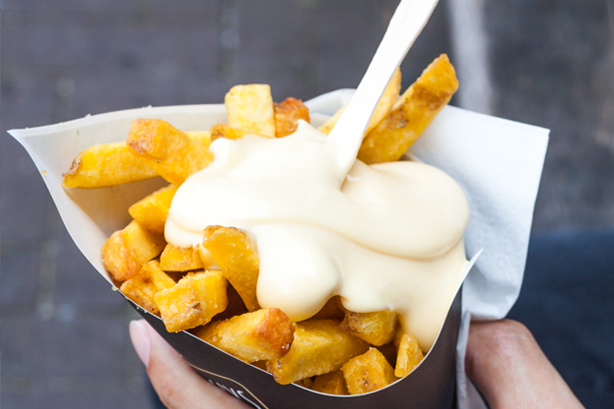 Photograph by A Daily Lee.
Fries served with mayonnaise is one of the most popular dishes in Amsterdam. The oldest friteries in the city have been running for over a century. Although mayonnaise is the standard sauce of choice, there is often a multitude of sauces available. If you feel like a change, why not try apple, green pepper, sambal, or satay(!).
After some time in Amsterdam, you will find that the Dutch love deep-frying nearly everything. Aside from fries, croquettes and bitterballen are other popular Dutch delicacies.
3. Explore the canals
Amsterdam has more than one hundred kilometers of canals, about 90 islands and 1,500 bridges. The three main canals, dug in the 17th century during the Dutch Golden Age, form concentric belts around the city, known as the Grachtengordel. The canals add to the picture-perfect scenery of Amsterdam, so be sure to enjoy exploring them while you are there.
4. Eat satay
As the Dutch left their mark on Indonesia, Indonesia surely left an imprint on the Dutch as well. Known as saté or sateh in the Netherlands, satay has surprisingly become an integral part of Dutch cuisine. Ask any Dutch person about their favorite foods, and satay will likely be one of them. Making their own variation of the Indonesian dish, satay sauce has become a common topping on Dutch fries. Thus, if you ever feel homesick, a little satay can provide a quick comfort.
5. Hang out in Vondelpark
The 47 acre Vondelpark is the largest of the parks in central Amsterdam, housing an outdoor theatre with live concerts in summer, bars, restaurants and a range of other attractions. It is part of the borough of Amsterdam-Zuid, situated west from the Leidseplein and the Museumplein. Whenever the weather allows for it, Vondelpark is a great place to hang out with your friends.
6. Find inspiration in Jordaan
Often cited as Amsterdam's most charming neighbourhood, wandering into the Jordaan feels like stepping back in time. Originally a working class area, the narrow streets and picturesque buildings of Jordaan now make up one of Amsterdam's most desirable quarters. Independent contemporary art galleries, antique shops, courtyard gardens, and atmospheric bars and restaurants fill the lanes of the neighbourhood. Wandering around in Jordaan is one of the most inspiring and refreshing activities in the city.
7. Visit museums
Rijksmuseum, Anne Frank Huis, and the Van Gogh Museum are the top three museums in Amsterdam. The Rijksmuseum is a Dutch national museum dedicated to arts and history in Amsterdam. The museum is located at the Museum Square in the borough Amsterdam South.
Anne Frank Huis is the preserved house of Anne Frank, who's diary from World War II is one of the most read books across the world. The front of the house is now a thought-provoking museum and the back annex has been preserved to give an idea of what life was like for Anne and the families she hid with. Waiting times are often lengthy, so it is advised to visit early in the morning or book online in advance to avoid the queues.
8. Go clubbing
Amsterdam has one of the best nightlife scenes in Europe. While other cities close down noisy night clubs, the Dutch government introduced the first nachtburgemeester (night mayor) in 2016, aiming to grow its capital's club culture to new levels. Proven a success, the city now houses a vast variety of venues in the city, ranging from loungy bars to 24-hour rave havens.
9. Celebrate the King's birthday by dressing up in orange
Koningsdag or King's Day is a national holiday in the Kingdom of the Netherlands. Celebrated on 27 April, the date marks the birth of King Willem-Alexander. Orange, the official colour of the Dutch royal family, is a colour that will adorn everything from clothes to cakes during this day.
10. Eat chocolate sprinkles for breakfast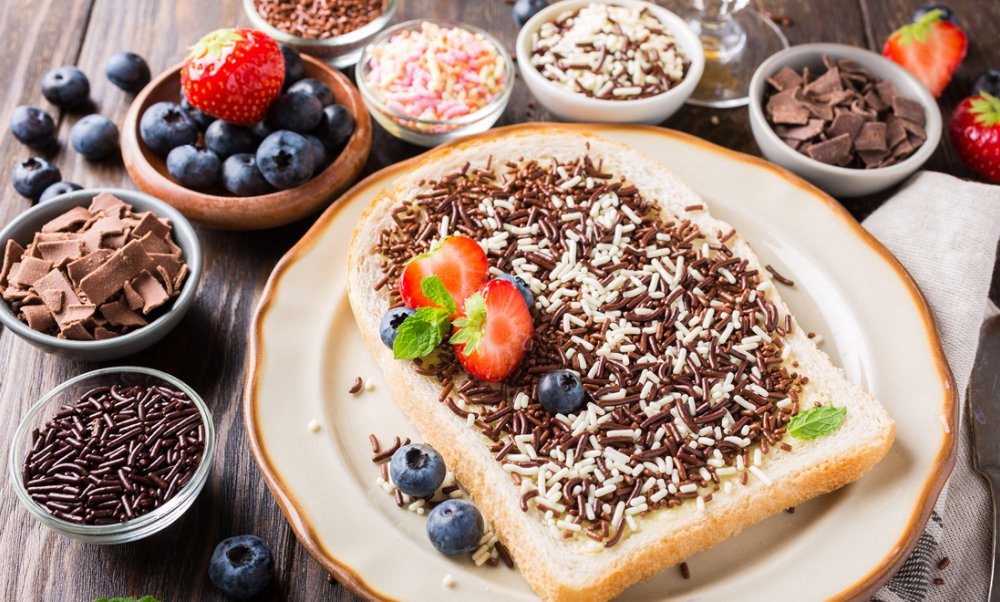 Photograph by Iryna Melnyk.
Hagelslag - the sprinkles that are normally used as topping for ice-cream - are in the Netherlands eaten on bread for breakfast. Grab a toast, spread some butter on it, sprinkle it with hagelslag, and you have made yourself a traditional Dutch breakfast. Enjoy!
---
About the author: Jenny Egnér Lin is a Swedish university graduate with a MSc in Strategic Market Creation from Copenhagen Business School, and a BSc in Business and Economics from Stockholm School of Economics. With firsthand experience from studying in Europe, she is sharing prime insights about life as a student at a European university.