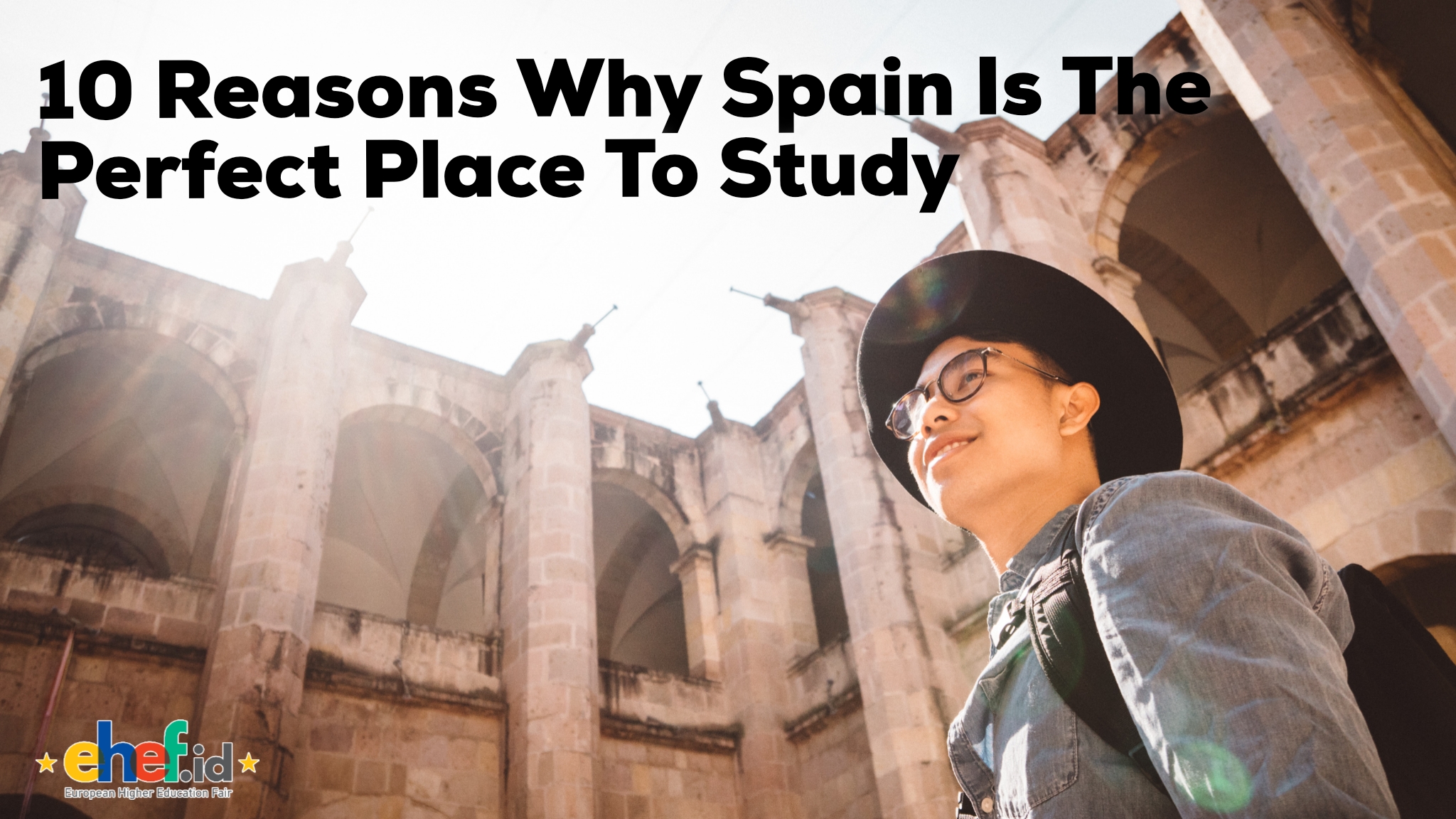 By Olivia Crystalina
---
Pingin melanjutkan studi di Eropa? Jangan lewatkan EHEF Indonesia 2019, pameran pendidikan tinggi Eropa terbesar di Indonesia yang paling dinanti-nanti!
Surabaya 31 Oktober 2019
Jakarta 2 - 3 November 2019
Bandung 5 November 2019
Registrasikan dirimu di sini! Acara ini GRATIS!
---
To visit in Spain is to fall in love with the care-free, sunny, and happy-go-lucky country with its diverse cultures, deep traditions, and beautiful scenery. If you're somehow not convinced that studying in Spain is a good idea, here are top 10 reasons why Spain is the perfect place to get your degree!
1. Great educational system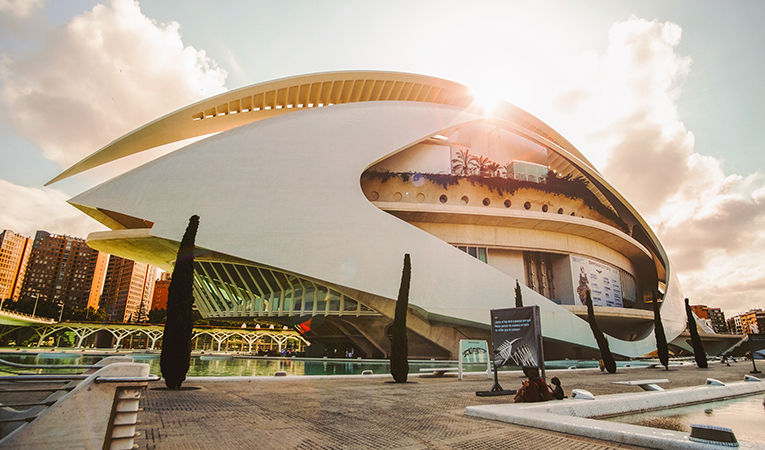 The University of Salamanca (Universidad de Salamanca)
Photo by goabroad.com
Despite being known as a party destination, Spain is not a nation of slackers. Its higher education system has been reputable for being among the most renowned worldwide since 1218. Today, Spain continues to strive in the world of academia, producing world-class research and some of the best business schools not just in Europe, but around the globe.
There is a total of 76 Spanish universities with most of the leading Universities being in Madrid and Barcelona. Considered to be one of Europe's fastest-growing economies, these major cities are a bustling hub for tech start-ups and ambitious entrepreneurs and is home to over 1200 start-ups in the past 5 years.
2. Affordable tuition rates
Average tuition costs in Spain for international students is around 1.000 euros per year at public universities, which is relatively lower compared to other European countries. For the most affordable rates, you'd want to look at the public universities. Certain majors, such as law, education, economics, nursing, and biomedicine, are also known to be more inexpensive.
3. Low Living costs
Typically, you'll find Spain's major cities cost less than neighbouring European capitals, allowing you to maximize fun without having to constantly overdraw from your bank account. Rent averages 400 Euros and overall living costs range around 600 – 1000 Euros per month.
Many nightclubs have free entrance fees and you'll find that you can get coffee or even a local beer with a side of tapas for about 1.20 Euros. Spain's public transportation system in the cities is inexpensive and interconnected, making it easier and cheaper to get around. You'll even get the Spanish sunshine for free. Spain is among the best value destinations in Europe.
4. The Language
No need to worry if you don't have a good grasp of the Spanish language yet because plenty of courses are offered in English here. Moreover, you'll pick up on the Spanish language and be able to practice your fluency during the duration you're studying there. Spanish is the second most commonly spoken and influential language in the world, which will come in handy in making your resume pop. Mastering this language will help you soar in the career and business world as well as potentially opening opportunities in Europe and Latin America.
---
Get the list of programs in Spanish Universities taught in English here!
---
5. Art in every corner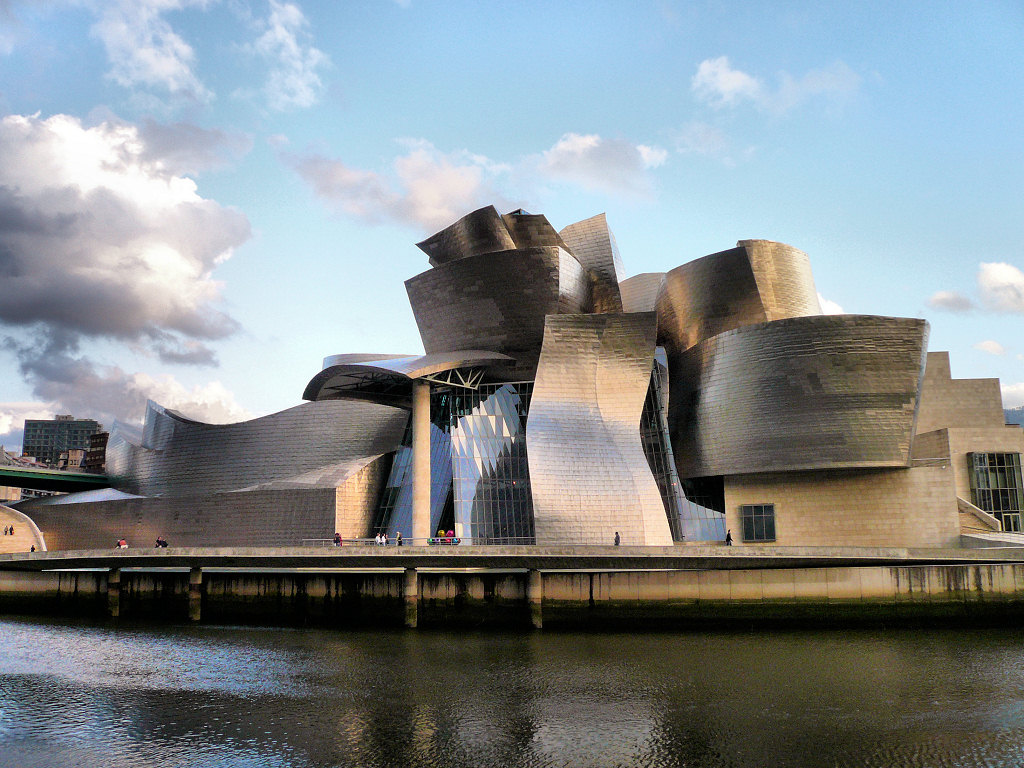 Bilbao's Guggenheim Museum in Spain Photo by magazine.world-pas
Studying in Spain means you will expand your educational boundaries to embrace Spain's culture and history, literature, architecture, and the arts. Spain is known for Moorish art and architecture as well as Medieval and Renaissance art. It is the home to famous artists, Picasso, Goya, Salvador Dali and you will delight in the opportunity to walk in their footsteps. Get inspired by visiting breath-taking places such as the Sagrada Familia, and various other gorgeous cathedrals and art museums. You won't have to try too hard to be artsy because, in Spain, you simply will be.
6. Wonderful climate
During the Winter season, walking to campus in a cold winter will very challenging. That is why Spain's reputation as the sunniest country in Europe is enough of a reason to study there. When northern Europe is frozen, you can almost guarantee that the south of Spain will be bathed in sunshine. The average temperature for a Spanish winter is a pleasant 15 degrees Celsius whereas summers are around 21 degrees. Perfect amount of sun without the blistering heat
7. The people
Spaniards are generally known to be among the friendliest in European countries. They are cheerful, hospitable, laid back, and has a great sense of humour. They are active, expressive, and is always down for a good night out. Your crew will most certainly get a lot bigger while you're there and you'll make lifelong friends. The kindness of the locals will surprise you and the Spanish spirit is contagious.
8. High Standard of Living
Ironically, another reason why Spain is the perfect place to study is that it's also the perfect place to not study. Whether you're in the mood for a fiesta or siesta, Spain will have you covered with its abundance of entertainment options. Between the cultural powerhouse of the capital, Madrid, and the progressive, party-loving shores of Barcelona lays an entire land of cathedrals, beaches, nightlife, and churros just waiting to be discovered. From tapas to sangria, football to the flamenco, there's no denying that there's plenty to do and discover in this country.
9. Beautiful cities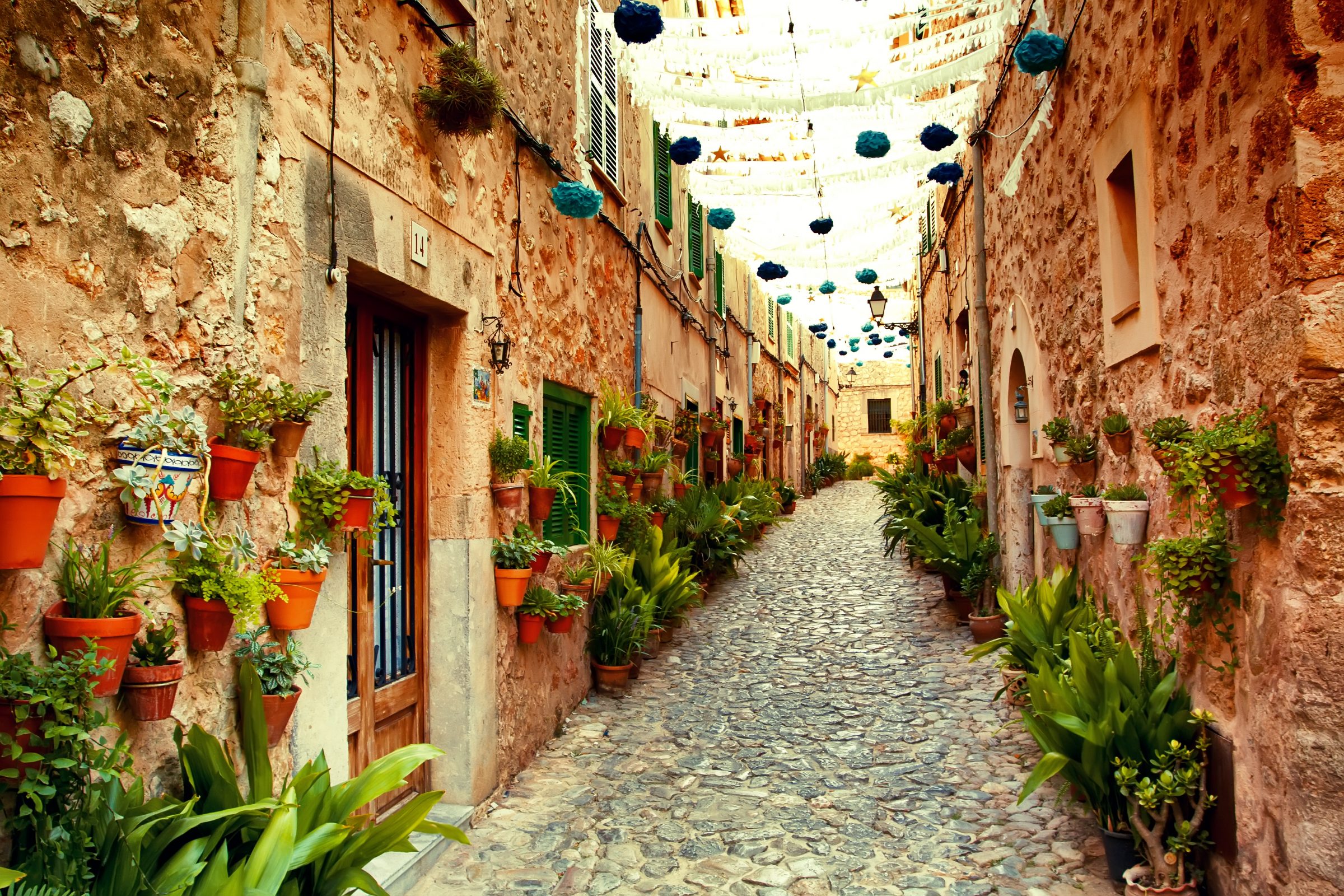 The alleys of Barcelona
Photo by internations.org
You can choose to visit the various destination points in Spain that posess deep cultural heritage. Spain is ranked 2nd in Europe and 3rd in the world in terms of its amount of UNESCO world cultural sites.
Spain is home to beautiful beaches, countryside, villages, mountain getaways, cosmopolitan cities, and everything in between, making it a country that is impossible to define in a single word. The high-speed train or AVE (Alta Velocidad) makes it easier to travel between all these cities, enabling you to experience the best of what Spain has to offer.
10. Member of the Eurozone
Last but not least, you should study in Spain because it will enable you to go out of Spain—and into the rest of Europe. Spain is a member of the European Union and is an area covered by the Schengen visa. By studying here, you will automatically get the visa to easily travel other Schengen countries. You can travel to other countries and see what the rest of Europe has to offer during your week-long Easter break.
Get the most of your time when you choose to study in Spain.