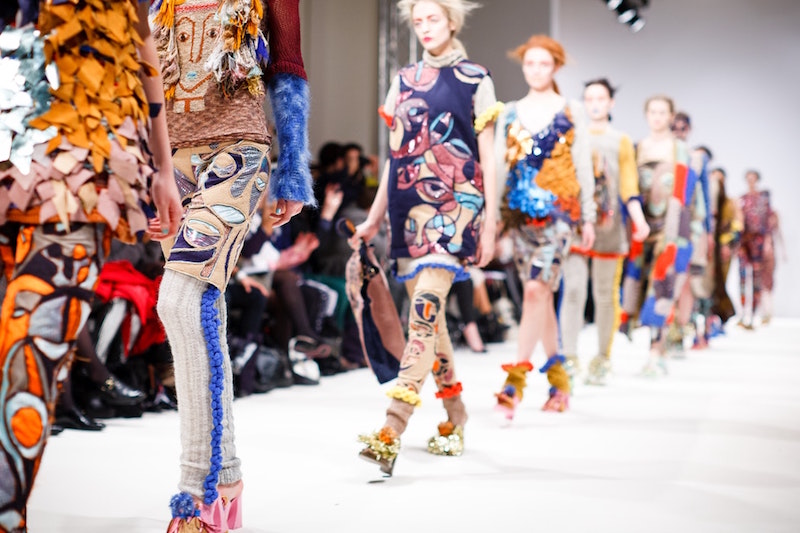 Photo by Kris Atomic via Unsplash
By Sonia Azalia
---
Pingin melanjutkan studi di Eropa? Jangan lewatkan EHEF Indonesia 2019, pameran pendidikan tinggi Eropa terbesar di Indonesia yang paling dinanti-nanti!
Surabaya 31 Oktober 2019
Jakarta 2 - 3 November 2019
Bandung 5 November 2019
Registrasikan dirimu di sini! Acara ini GRATIS!
---
No doubt, Italy is home to some of the most famous names and high qualified brands in fashion.
If you aspire to plunge into the fashion world, you can consider following the footsteps of these top fashion designers who had spent some good years honing their skills in Italy's prestigious schools:
---
For a complete list of universities in Italy, click here.
Untuk daftar lengkap universitas di Italia, klik di sini.
---
1. Mauro Gasperi
An owner of an urban womenswear collection known for the way he brilliantly fuses fashion and architecture in his designs.
After graduating at an artistic high school in Brescia, he continued his studies in fashion design and knitwear in Polimoda; a prestigious international fashion school in Florence that works closely with nearby leather and textile industries.
From here is where Gasperi got the privilege to work for companies such as Paola Frani, Doratex, Cristiano Fissore, D&G and knitwear fabrics located near Brescia and Bergamo. His name and career as a fashion designer flourished higher as he regularly takes part in Fashion Weeks in Milan, Tokyo, Kiev, Warsaw, Berlin, Monte Carlo, Guangzhou and Moscow.
2. Franco Moschino
The man behind the fashion label Moschino; famous for its innovative, colourful, sometimes eccentric collections.
After studying painting at the Brera Academy of Fine Arts in Milan, he studied fashion design at Istituto Marangoni while working in the fashion industry as a freelance illustrator.
Instituto Marangoni is a private Italian school of fashion and design deeply rooted within Italian fashion and focused between the craft and industry.
3. Stefano Gabbana
Half of the man behind Dolce & Gabanna and one of the world's most influential fashion designers according to Forbes.
Before starting the line with Domenico Dolce in 1985, he attended Istituto Superiore per le Industrie Artistiche (Higher Institute for Artistic Industries) in Rome with Bachelor of Arts/Science, Italy's oldest institution that has earned many prizes and recognitions, specially training students in the field of industrial design.
---
For a complete list of scholarships to study in Italy, click here.
Untuk daftar lengkap beasiswa kuliah di Italia, klik di sini.
---
4. Roberto Cavalli
His line is known for its rich aesthetics of wild prints and bohemian glamour.
In 1957, Cavalli enrolled in Florence's Academy of Art, an American art school in Florence, with plans to either follow in his grandfather's footsteps, a celebrated impressionist painter, or become an architect.
Instead of becoming either two, he created an innovative relationship between textile and technology by applying his painterly technique to textiles in ways that had never been practised before.
5. Frida Giannini
A fashion designer and creative director known for holding the reins of some of Italy's most powerful fashion houses.
She studied fashion design at Accademia Costume & Moda (Academy of Costume and Fashion) in Rome; a prestigious school that serves both the fashion industry and the costume needs of the entertainment industry.
After graduating, she apprenticed at a small-scale fashion houses, then her reputation gradually escalated to working with Fendi and Gucci.
---
For more information about studying in Italy, click here.
Untuk info lebih lanjut tentang Kuliah di Italia, klik di sini.