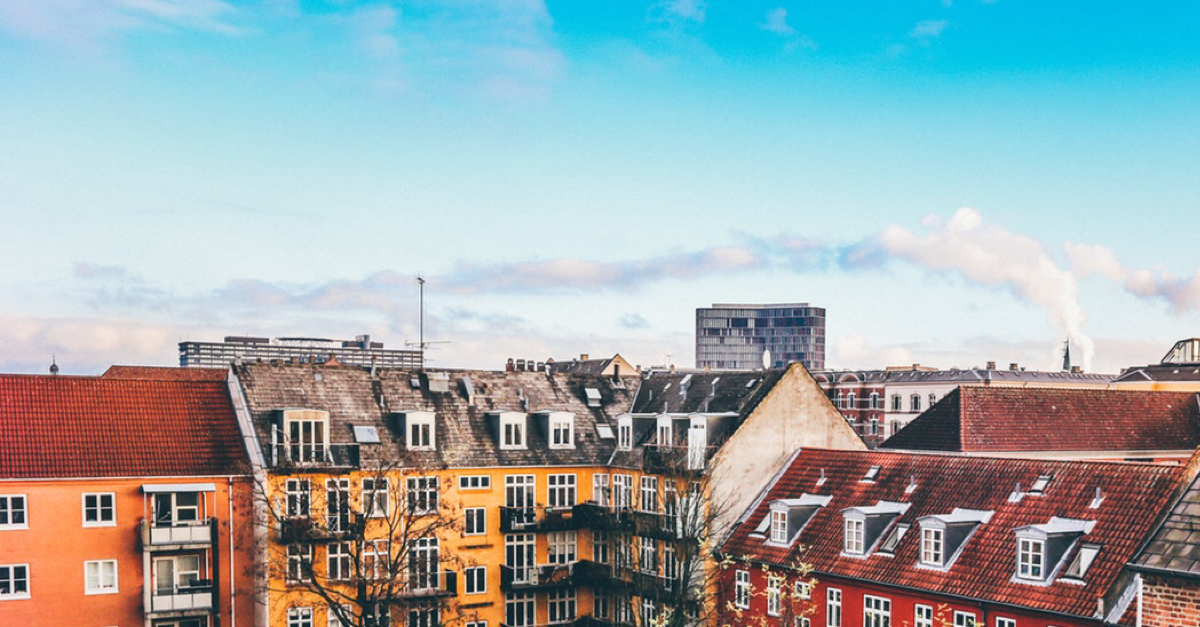 ---
By Sonia Azalia
Have you ever considered pursuing your studies at a small European country, such as Poland, Denmark, Ireland, and Hungary?
These countries are usually overlooked as a studying destination, but little to they know each has a lot to offer to foreign students. Living in small European countries, you get to have a unique traveling and lifestyle experience and a much more affordable education.
Better yet, these countries are continuously expanding their higher education institutes by offering more study programs taught in English and providing various scholarships for international students.
Scholarships by Poland
Did you know that Poland holds fourth place in Europe, just right behind United Kingdom, Germany and France, in terms of the number of people enrolled in their higher education?
The Polish Higher Education system in growing rapidly and making itself more inclusive towards international students. About 5,000 courses taught in Polish and more than 700 courses are taught in foreign languages (mostly English).
Poland offers scholarships to students funded by the government, various foundations and the higher education institution or universities themselves, available to in-country students, disabled applicants as well as to international students both from within the EU or non-EU.
Students of developing countries such as: Angola, Ethiopia, Indonesia, Kenya, Colombia, Mexico, Myanmar, Mongolia, Mozambique, Nigeria, Palestine, South Africa, Senegal, Tanzania, and Vietnam can enrol in the Ignacy Lukasiewicz Scholarship Programme.
This programme, initiated by the Minister of Foreign Affairs of the Republic of Poland and Minister of Science and Higher Education of the Republic of Poland, are offered in the form of full tuition fee waiver for Master program taught in Polish and PhD program at public universities, supervised by the Poland's government in higher education.
This scholarship offers studies in the field of science, including the natural sciences and technical sciences in specific disciplines:
Mathematics
Physics
Chemistry
Biology
Agriculture
Forestry
Veterinary medicine
Earth sciences
Fisheries
Geography
Architecture
Engineering.
Candidates are required to be graduates of first cycle programmes or students of the last year of first cycle programmes in the academic year 2017/2018 in the following areas of study:
Sciences
Natural sciences
Technical sciences
Agricultural
Forestry
Veterinary sciences
Should have a certificate confirming proficiency in English of at least B2 level, not hold a magister (Master's) or magister inżynier (Master of Science) degree, and are neither graduates nor students of Polish higher education institutions.
---
Find the list of universities in Poland, here.
---
Scholarships by Denmark
Denmark is a country known to have a happy and innovation-driven environment. 
So, as a student, what can you expect from this country?
The Danish academic style trains students to become independent learners. Their higher education system places students as the central role of their academic journey; a diverse range of studies (with plenty of them taught in English) are offered for students to choose from and students are highly encouraged to express their opinions freely. 
For international students, they offer the following scholarships:
This programme is conducted by Danish higher education institutions. They would annually receive government scholarships each year to fund highly qualified full-degree students from non-EU/EEA countries and Switzerland. 
The government scholarship focuses on Bachelors, Masters, and Doctoral—consisting of two parts and can be given as full or partial tuition fee waivers and/or grants towards covering your living costs.
Candidates are required to be a citizen of a country outside the EU, the European Economic Area or Switzerland, enrolled in a full degree higher education programme, and granted a time-limited residence permit in Denmark due to education.
2. Doctorate Scholarship (PhD position) in Danish Institutions of Higher Education
Students who chooses to pursue their PhD in Denmark can expect spending at least four years doing research and writing a dissertation at an advanced and stimulating research environment. Tutors who will become their supervisors are part-time researchers themselves and often have experience as working professionals. The institutions themselves often collaborate with business, industry and research institutions. 
The following list is the vacant researcher  positions at the top listed Danish universities:
---
Find the list of universities in Denmark, here.
---
Scholarships by Ireland
Ireland is ranked first in Europe in terms of graduates per 1,000 inhabitants. 
Ireland has always engendered a deep appreciation towards learning, hence why we can see how much the Irish Higher Education had been developing over the years. The country's hospitality, combined with world-class facilities had attracted students from about 160 countries worldwide.
The country also has strong links to the English-speaking world, especially with the UK and USA, through cultural, economic and educational links. The government offers scholarships to international students through the Government of Ireland Scholarships that supports one year's study at Irish Higher Education institutions. 
Applicants will be given a stipend of €16,000 per annum, a contribution to fees (including non-EU fees) up to a maximum of €5,750 per annum, and eligible direct research expenses of €2,250 per annum.
---
Find the list of universities in Ireland, here.
---
Scholarships by Hungary
Hungary has a long history of academic excellence—they are proud to be in the top 20 of countries with the highest number of Nobel Prize Winners per capita. 
You'd be surprised that students can earn their degree in a fair price. It has also been said that the cost of living is so low that many students find themselves being able to live entirely on the scholarship they receive. 
As for international students, they offering more study programs in English and German and providing various scholarships, to expand their higher education institutes:
This programme, offered by Hungarian Ministry of Human Capacities and appointed Tempus Public Foundation, is initiated for students from developing countries who would like to pursue master and doctoral programs. Candidates can even apply for one-tier master (both the bachelor and the master level of studies) and non-degree programs (preparatory and specialisation courses).
In numbers, 27 host institutions are participating on this education support which offer 415 study programs in various languages.
Candidates are required to enroll in the study program and university that is listed as scholarship's partner, have a level of English proficiency required by the Host Institution, a non-Hungarian citizens and not a former Stipendium Hugaricum Scholarship Holder.
This programme supports Bachelors, Masters, PhD and non-degree (summer courses) study levels. This scholarship aim to support foreign students, researchers or lecturers in higher education institutions or in scientific or art institutions.
The benefits awarded include tuition-free enrolment and monthly allowance. Scholarship can be applied for in two ways: nominated by home country or submitting an individual application.
This programme supports the following level of studies: 
Bachelor or master or doctoral semester/partial studies (3-10 months)
Full degree program of Bachelor or Master or Doctoral studies (36/24/36 months respectively)
Short or long-term research (3 days - 10 months)
Summer courses (2-4 weeks)
The benefits awarded include tuition-free enrolment and monthly allowance. 
Candidates must be at least 18 years old at the time of submitting the application (no age limit). Scholarship can be applied for in two ways: nominated by home country or submitting an individual application.
---
Find the list of universities in Hungary, here.
---
So, which country and programme will be of your choosing?
If you would like to ask your questions regarding the scholarship programmes in person to the representatives, you could attend EHEF Indonesia 2018 this November! Register here!