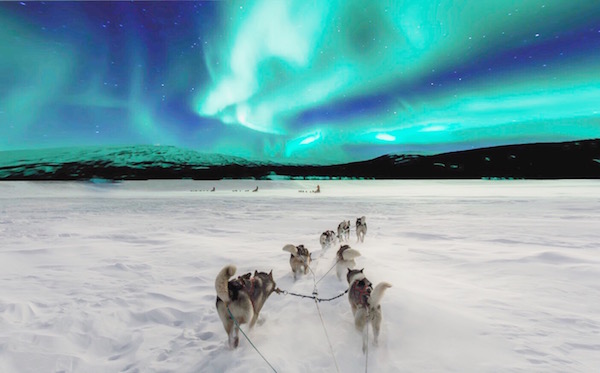 ---
By Rebecca Isjwara
Ever dreamed of studying in a Nordic country where you can explore incredible nature?
If you're looking for a place like this, Finland is your answer!
Finland is one of the most peaceful and sustainable countries on the world. The higher education system is one of the best in the world with great international connections!
The country is located in northern Europe, situated between Russia and Sweden. Its high latitude also contributes to the cold weather the country is known for.
Thousands of reindeers roam Northern Finland and you can perhaps visit Santa Claus in his hometown in Lapland.
The Aurora Borealis - or more commonly known as the Northern Lights - are visible up to 200 nights a year.
That's a lot of beautiful nights right there!
---
Find the list of student cities in Finalnd, here.
---
Living in Finland sounds super cool, but studying there?
In Finland, education is one of the government's top priorities.
Equality in education is seen as essential and that is why the cost of education is either free or low.
In fact, 10 universities in Finland are featured in the QS Rankings 2016/2017, with some of the most popular ones being University of Helsinki, Aalto University and University of Turku. A wide variety of programmes are offered, ranging from exchange semesters to summer schools to obtaining a whole academic degree!
Do I have to pick up another language?
Finland has two official languages: Finnish and Swedish.
However, English has increased prevalence in Finland over the years and currently English is more widely used than Swedish.
In many places you can study whole degrees in English and the language is broadly used in most studies. You can survive well without knowing Finnish beforehand as most Finns speak very good English!
---
Official Website: Study in Finland
---
Sounds awesome! How do I apply?
Most applications are done online, be it directly through each university's admission channels or through www.studyinfo.fi.
The main application period is normally from November to January, and university commences in fall. Depending on which programme you are applying to the deadline might vary as well.
Do I need a visa?
As an Indonesian citizen the Finnish government requires you to hold a residence permit which you must obtain before entering the country.
To apply for this, you must first show your letter of acceptance from the university you have been accepted in. The attained residence permit is a renewable one and you must renewed annually.
What are the tuition fees like?
A new regulation has been passed that requires non-EU/EEA students to pay a minimum of 1,500 Euros per year and is effective from August 2017. Currently the annual tuition fees vary approximately between 4000-20 000 euros depending on the programme.
For exact annual tuition fees you should turn to the University or University of Applied Sciences in question for more information.
---
For more information about scholarships to study in Europe, click here.
---
Are there scholarships?
All Universities and Universities of Applied Sciences offer scholarship options. You can find info about the scholarship opportunities from the websites of the Universities themselves. Each University or UAS has its own scholarship system.
Apart from that, there is an existing Erasmus+ program (specifically, Erasmus Mundus Scholarship Programs) that is up for grabs, or even government's LPDP scholarships! Both the Erasmus+ program and LPDP are catered towards postgraduate degrees, so bear that in mind when considering your study options.
---
For more information on studying in Finland, check out our country page here.
---
Meet the representatives of Finnish universities at EHEF Indonesia 2018. Register here!