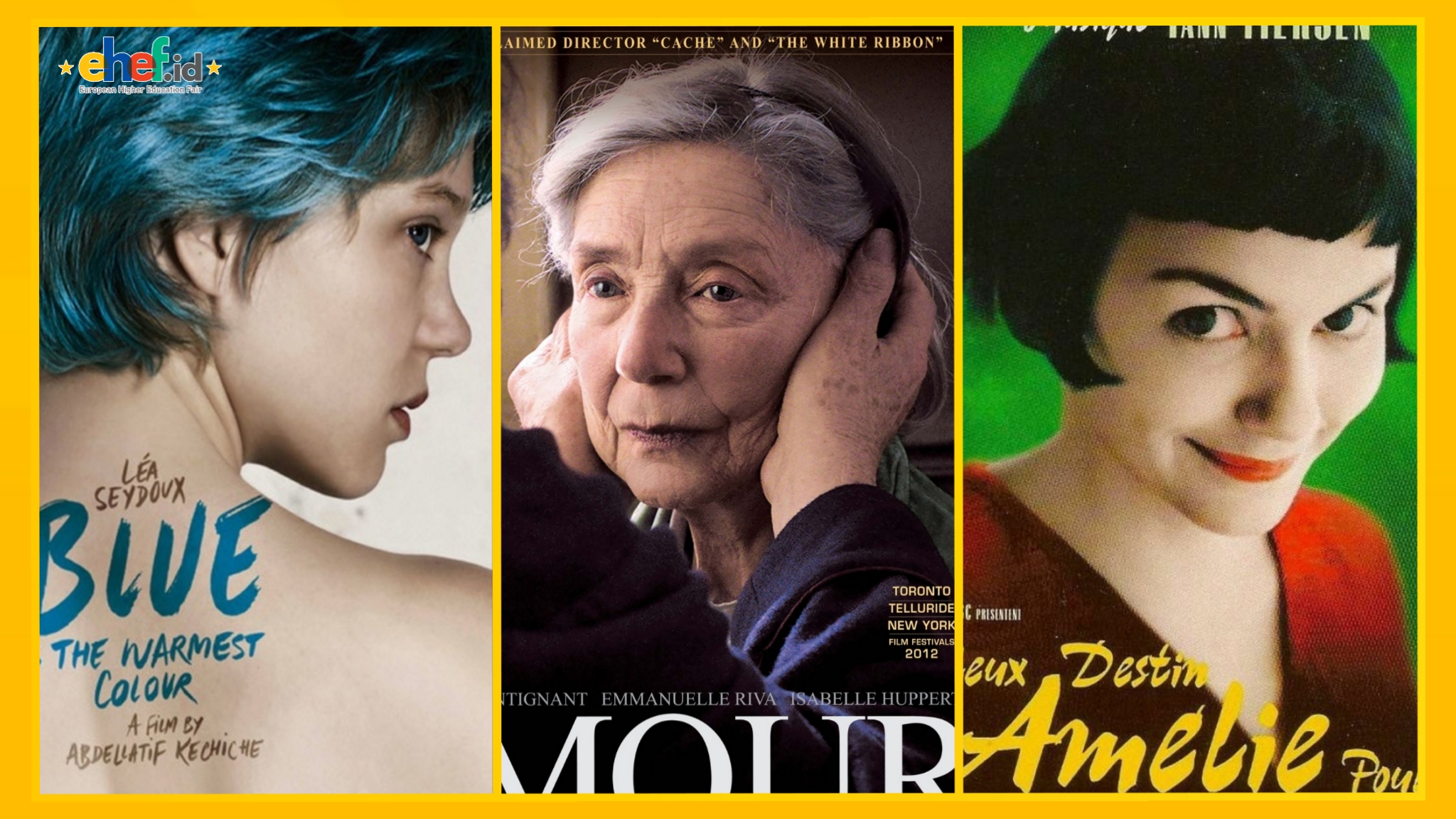 By Jenny Egnér Lin
French is often said to be one of the most beautiful spoken languages on the planet. If you are eager to learn French, here are 10 French speaking movies that will help you brush up your language skills, preparing you for a trip to a French-speaking country. Enjoy these masterpieces that are a pleasure for both the eyes and the ears.
1. Le Fabuleux Destin d'Amélie Poulain / Amélie (2001)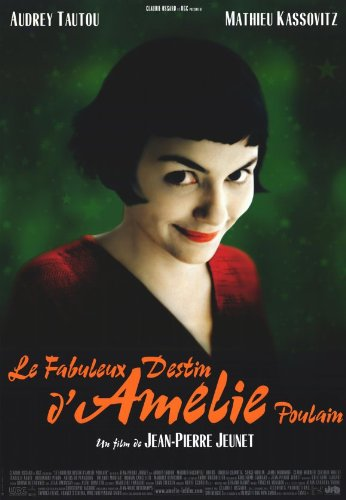 Director: Jean-Pierre Jeunet
One of the most famous French movies, Jean-Pierre Jeunet's whimsical film about Amélie Poulain was a sensation as it came out. Amélie, a shy Parisian do-gooder with her own sense of justice, and sets out to right the wrongs of the world around her. This film was the international breakthrough for Audrey Tautou, and remains one of her most memorable roles to date.
2. La Vie d'Adèle / Blue is the Warmest Color (2013)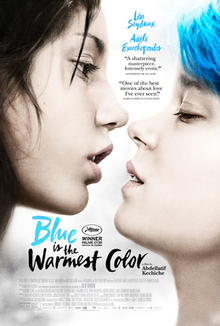 Director: Abdellatif Kechiche
La Vie d'Adèle, or as it was named in English, Blue is the Warmest Color, is a portrait of the young woman Adèle, and her love affair with a blue-haired art student. Adèle begins the film as a precocious high-schooler and ends it as a grown woman still with plenty to learn about herself. This film was a breakthrough for leading actress Adèle Exarchopoulos, with a stunning performance by supporting actress Léa Seydoux.
3. Intouchables / The Intouchables (2011)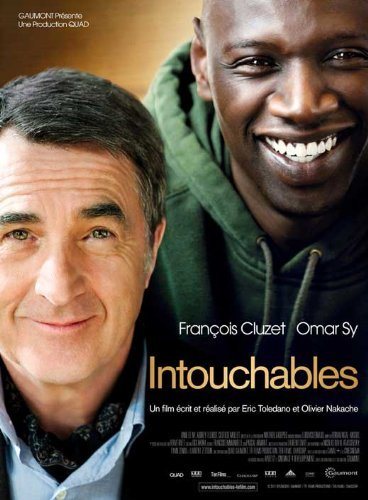 Directors: Olivier Nakache, Éric Toledano
In Paris, the aristocratic and intellectual Philippe has become a quadriplegic following a paragliding accident. When interviewing candidates for the position of his caretaker, a young man cuts the line to ask Phillipe to sign a document proving that he is seeking a job position so that he can receive his unemployment benefit. Philippe challenges Driss, offering him a trial period of one month to gain experience helping him.
4. Les Amours Imaginaires / Heartbeats (2010)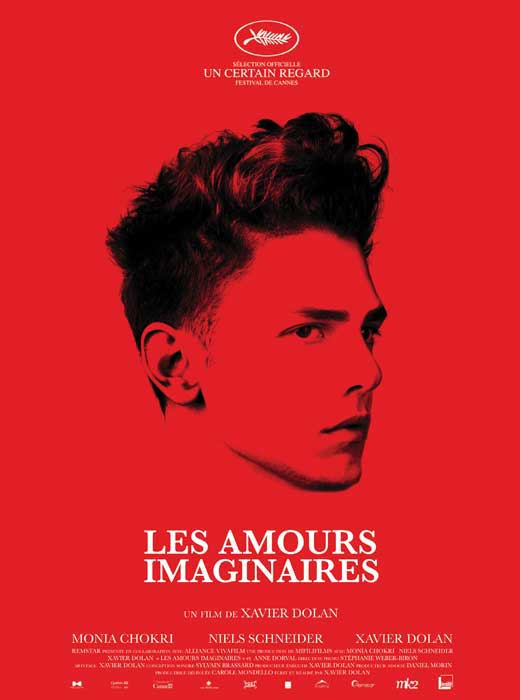 Director: Xavier Dolan
Although not from mainland France, Les Amours Imaginaires is a 2010 French-Canadian drama film directed by Xavier Dolan. It follows the story of two friends who both fall in love with the same man. Dolan attracted international attention with his directorial debut, I Killed My Mother (J'ai tué ma mère), which he wrote, directed, produced and starred in at the age of 20, using funds from his extensive work as a child actor.
5. La Môme / La Vie en Rose (2007)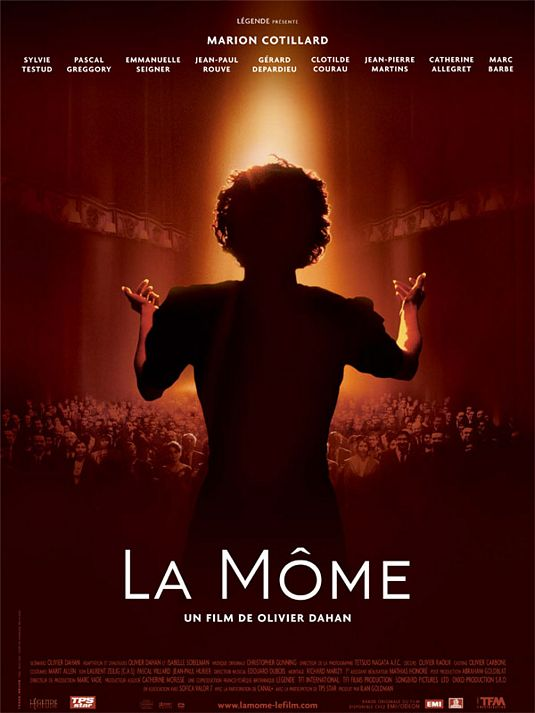 Director: Olivier Dahan
La môme is a biopic of iconic French singer Édith Piaf. Raised by her grandmother in a brothel in Paris, she was discovered while singing on a street corner at the age of 19. Despite her success, Piaf's life was filled with tragedy. Marion Cotillard stars in the leading role, with an impressive portrait of the late singer.
6. Le Mépris / Contempt (1963)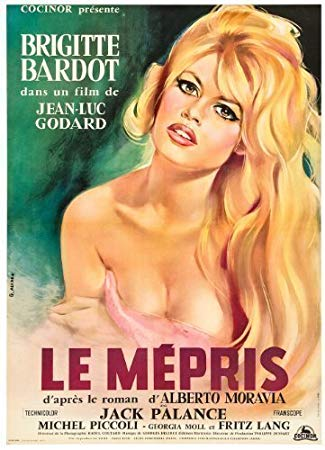 Director: Jean-Luc Godard
Le Mépris, meaning contempt, is the rising feeling that Camille, played by actress Brigitte Bardot, has for her writer boyfriend Paul during movie production. Much of the film gives us Camille and Paul's disintegrating relationship as he's simultaneously seduced and repelled by the world of filmmaking.
7. La Belle et la Bête / Beauty and the Beast (1946)
Director: Jean Cocteau
A beautiful young woman takes her father's place as the prisoner of a mysterious beast, who wishes to marry her. Classical fairytale Beauty and the Beast receives a gorgeous, pin-sharp remaster by director Jean Cocteau, in the 1946 retelling of the Freudian story about a helpless girl and a kindhearted monster.
8. Amour (2012)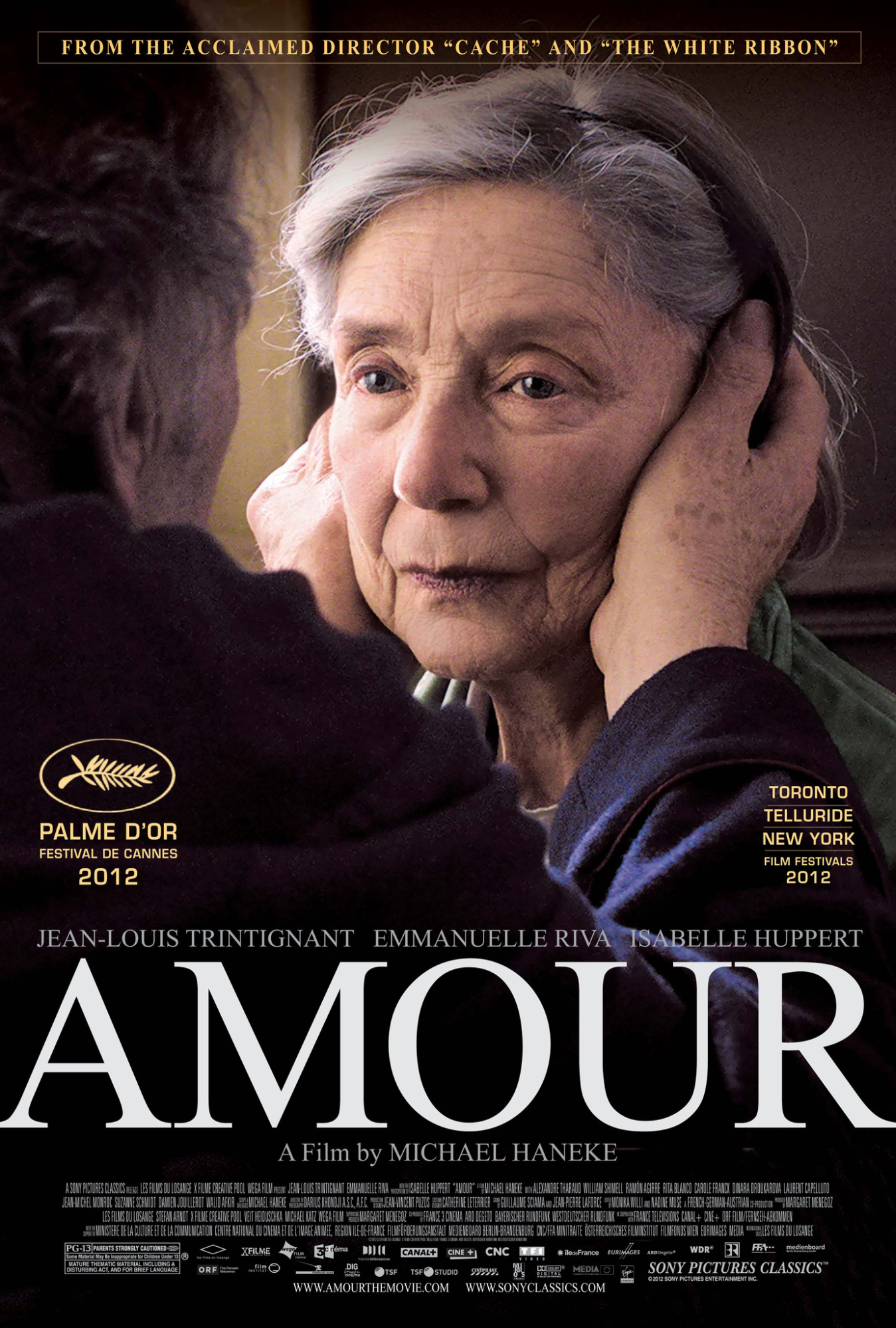 Director: Michael Haneke
The Austrian director of 'Hidden' and 'The White Ribbon' offers an intimate and brave portrait of an elderly Parisian couple, Anne and Georges, facing up to a sudden turning point in their lives. As Anne has a stroke, the couple's bond of love is severely tested. As the director erects four walls around the couple, he asks hard and intelligent questions on love and death.
9. Le Scaphandre Et Le Papillon / The Diving Bell and the Butterfly (2007)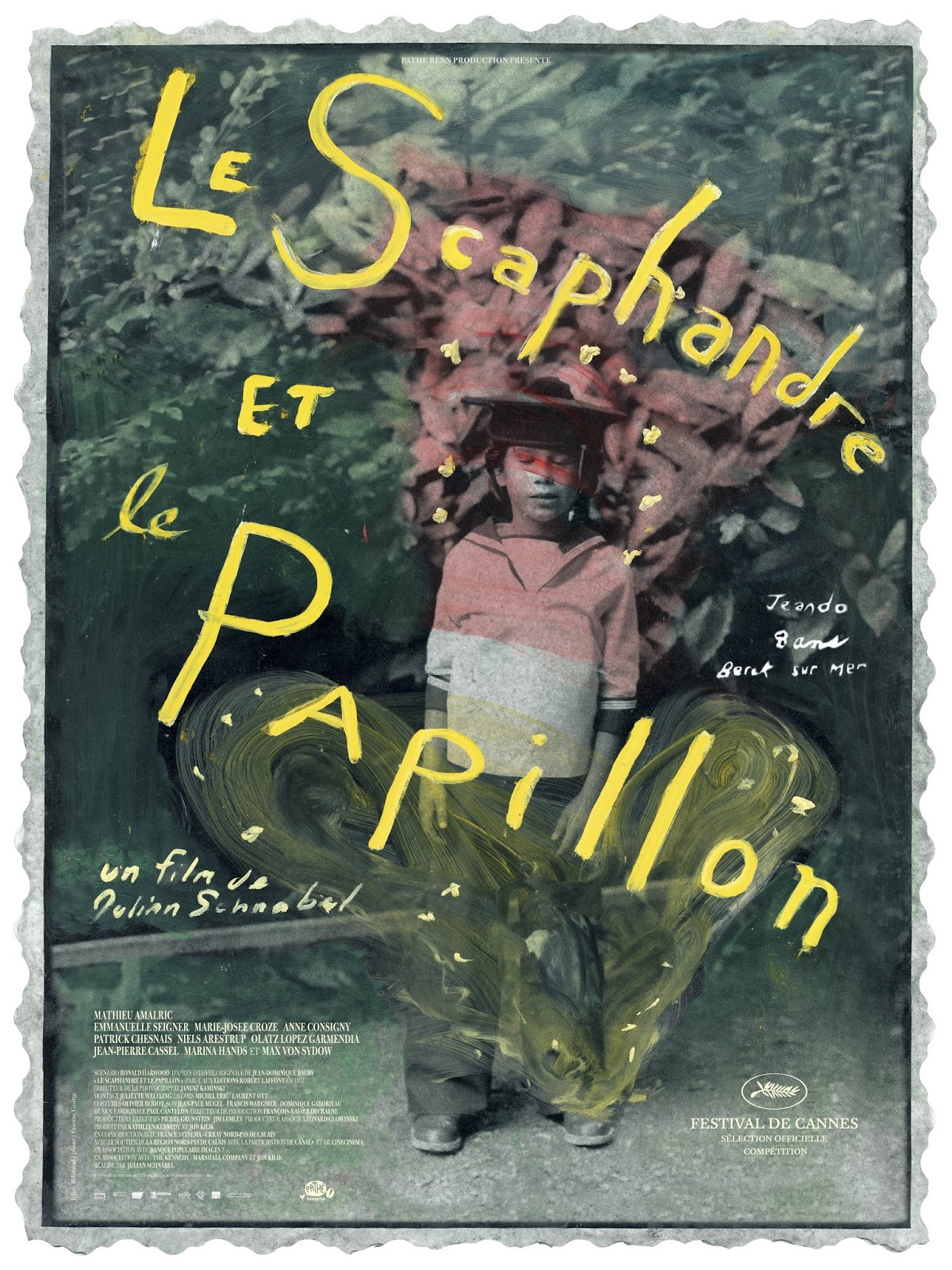 Director: Julian Schnabel
The true story of Elle editor Jean-Dominique Bauby who suffered a stroke and had to live with an almost completely paralyzed body. Only his left eye had not been paralyzed, leading him to rely on this eye as a sole means of communication with the outside world. Director Julian Schnabel captures the fear and helplessness following the incident, and the conviction of persisting to live life to the fullest, despite the disability.
10. À Bout de Souffle / Breathless (1960)
Director: Jean-Luc Godard
Godard's first feature, adapted from an existing scenario written by François Truffaut, chronicles a small-time thief who steals a car and impulsively murders a policeman. Wanted by the authorities, the burglar reunites with a hip American journalism student and attempts to persuade her to run away with him to Italy.
---
About the author: Jenny Egnér Lin is born and raised in Stockholm, Sweden, and holds a B.Sc. in Business and Economics from Stockholm School of Economics and a M.Sc. in Strategic Market Creation from Copenhagen Business School. With firsthand experience from studying in Europe, she is sharing prime insights about life as a student at a European university.