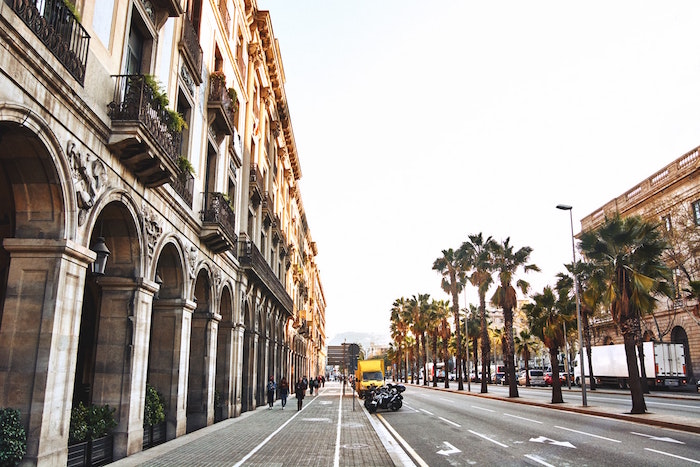 Photo by Dennis van den Worm on Unsplash
By Rebecca Isjwara
Ever thought about pursuing an education in Spain and not knowing where to start?
The string of questions seem to have no beginning nor an end.
Do I qualify for admission in Spanish institutes?
What are the documents needed to apply?
Do I need a visa?
Choosing to study abroad can be daunting, especially when each country has their own respective rules and procedures to follow through. If you choose to study in Spain, though, Study in Spain would be a trustworthy first stop.
---
Official Website: Study in Spain
---
"Study in Spain"?
Yup!
As the representative for all things related to international prospective students looking to kick-start their educational journey in Spain, the organisation has conveniently compiled all the information you would need into one website. The information provided range from the kind of institutions in Spain, how to gain admission from a Spanish university, what sorts of documents are required to apply for a visa, to the amount of money you would need to budget in order to live there.
When you say that they are looking for international students… are they looking for Indonesian students as well?
You bet.
Study in Spain is a partner of EHEF's and will also be participating at our educational fairs happening later this year. They are doing this as part of their efforts to enhance their presence amongst Indonesians looking to pursue higher educational degrees in European universities, and will be there to answer all your pressing questions about studying in Spain.
---
Find the list of universities in Spain here.
Klik di sini untuk daftar universitas di Spanyol.
---
Do they cooperate directly with Spanish universities?
They sure do.
Study in Spain has a list of over 400 institutions they are affiliated with, and they are all listed on their database. There, you would be able to go through the list by province (depending on where you want to live), as well as their status (public or private).
Interestingly, they have a specialised database for business schools as well as creative degrees. The database consists of over 40 and 100 institutions respectively, indicating an increasing interest from the foreign audience towards the two big areas of education.
If you are looking to do more research on Spanish courses, you could do so as well through their portal here.
---
For more information about scholarships in Spain, click here.
Untuk info lebih lengkap mengenai beasiswa kuliah di Spanyol, klik di sini.
---
That sounds great, but do they have any information on scholarships or grants?
Study in Spain has got your back for that.
They have conveniently compiled a list of updated scholarship and grant schemes on a single page, where you can browse through certain programmes that might suit your citizenship and legal status in the country.
If you are looking to delve into the numbers on how much it costs to study in Spain, they also have an informational page here.
---
For more information on studying in Spain, check out our country page here.
Untuk informasi lengkap mengenai Kuliah di Spanyol, klik di sini