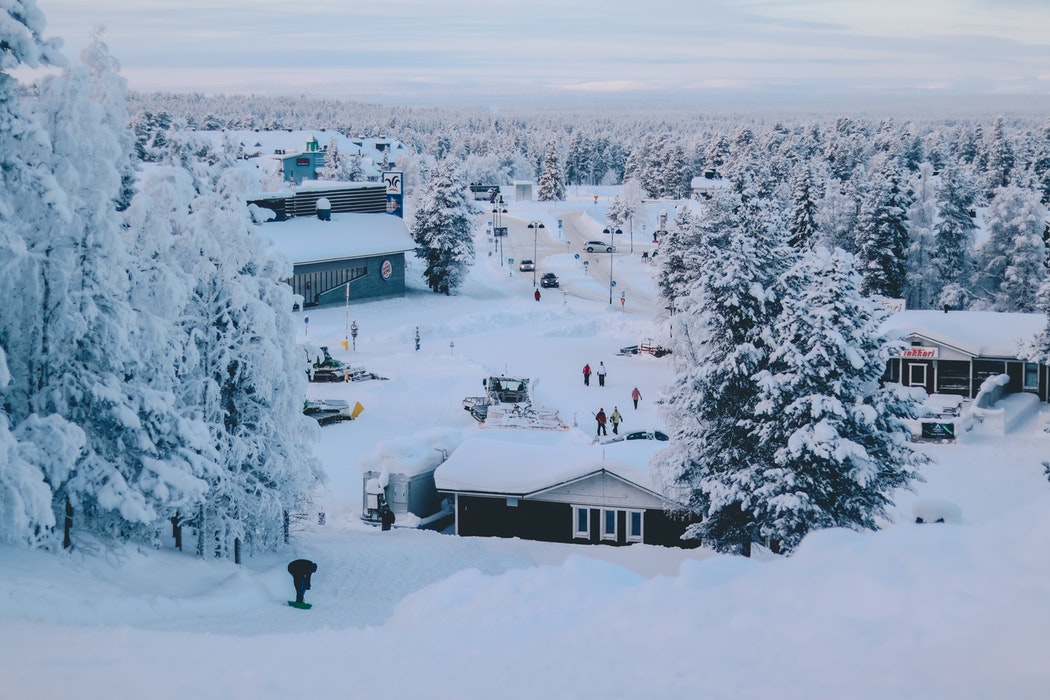 Photo by Ethan Hu on Unsplash
By Rebecca Isjwara
Finland is recognised to be one of the best countries for higher education and the reasons for it are multifold. Firstly, they pride themselves on academic freedom, waiting to nourish an educated generation who can think independently without being constrained by societal boxes. Secondly, it boasts a flat hierarchy, believing that bureaucracy should not be the resistance for better education systems. Thirdly, their international connections help them build a global network that is suitable for contemporary education.
Universities in Finland do not charge tuition fees for doctoral studies or degree-eligible courses that are offered in either Swedish or Finnish. However, if you are a non-EU/EEA student looking to pursue a Bachelor's or Master's degree in English, you would need some financial support to pay off the tuition fees. The Erasmus+ scheme could cover your education, but that is not your only option. Most universities would have their own scholarship schemes that are paired together with their admissions, meaning that the scholarship and financial aid team would consider your application for a scholarship while they are reviewing your eligibility to be admitted into that specific university. Here are a few institutions that offer such scholarships:
---
For a complete list of universities in Finland, click here.
Untuk daftar lengkap universitas di Finlandia, klik di sini.
---
Ranked amongst the top 100 universities in the world, the University of Helsinki is definitely one you must look at when considering your options in Finland. Their scholarship scheme "Be 1* of the best scholarships" are targeted towards excellent-performing students from outside EU/EEA and Switzerland who wishes to pursue a Master's degree. Tuition fees normally cost 13,000 to 18,000 Euros, but the scholarship will give you two years of education. The scholarship will be granted on an annual basis, with a review by the committee halfway to evaluate your performance after your first year. Scholarships are given based on academic merit, and the committee will review your application alongside your admission application and offer you a scholarship if they deem you fit. Find out more here.
Aalto University is relatively young compared to its peers as it was only established in 2010, having merged Helsinki University of Technology, the Helsinki School of Economics, and the University of Art and Design Helsinki together. They offer both Bachelor's and Master's degrees, with tuition fees being around 12,000 Euros for the former and 15,000 Euros for the latter. Scholarships are awarded in the form of a tuition waiver, meaning that you will not be required to pay tuition but they will not give you cash for living expenses. Scholarships will either cover 50% or 100% of your tuition depending on the strength of your application. Learn more about it here.
The University of Tampere is one that is exciting to be a part of, as they are merging with Tampere University of Technology to form Tampere University in January 2019! The two universities are expected to complement each other with their respective strengths and will combine to a strong population of 35,000 students and 5,000 staff, each focusing on their personal interests for interdisciplinary research and education. To study here, students are expected to pay a tuition fee of 8,000 Euros to 12,000 Euros per academic year to work towards a Master's degree. Similar to Aalto University, scholarships at University of Tampere cover either 50% or 100% of your tuition fee. However, if you perform exceedingly well in your first year, the committee is able to review your results for a scholarship in your second year. View the full details here.
---
For more information about studying in Finland, click here.
Untuk info lebih lanjut tentang Kuliah di Finlandia, klik di sini.