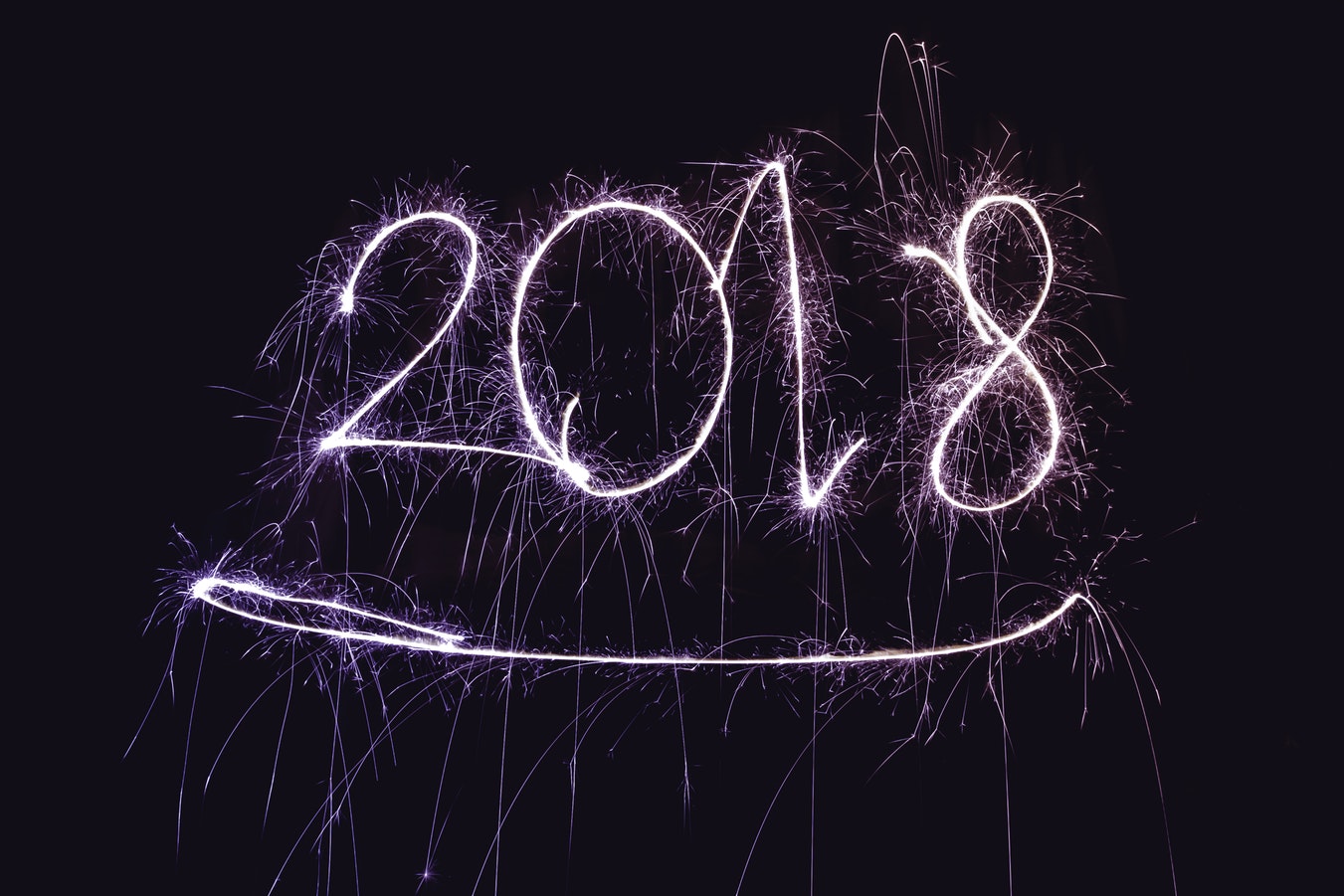 Photo by NordWood Themes on Unsplash
By Rebecca Isjwara
With the new year approaching, it's time for the annual ritual everyone is geared up to make: creating a new year's resolution for 2018. It might be odd to set a new goal when you're still in the middle of adjusting to your new home, but take this as a moment to reflect on what you have achieved thus far. Give yourself that extra push by aiming a little bit higher and setting a goal--perhaps one you've been wanting to achieve for ages but never set your mind to. Don't know what kind of goal to aim for? Here are a few ideas we came up with:
1. Travel beyond your campus
A lot of people claim that it's a wasted opportunity if you don't travel around when you have the chance of living abroad. However, travelling can be a taxing task: there's a lot of flight and hostel reservations to be made, you have to save up a chunk of money, and it's tough to find a week-long time slot to wedge in between your studies. Travelling does not have to be that grand, though. You can explore a new suburb an hour away from town or go hiking to a nearby summit. Hear about a handicraft festival happening 30 minutes away? Pay a visit. Travelling does not have to be complicated. Make it as simple as possible and you'd still get the same thrill!
2. Join a language exchange program
This is a twist to the regular "pick up a new language" resolution. Given that you might already be picking up the local language just by living or studying there, take it a step further by joining a language exchange program. What usually happens is you get partnered up with someone who speaks the language you aim to learn, and in return you teach them the language you're familiar with. This not only fosters language skills but also creates new friendships. That's like killing two birds with one stone!
3. Level up your eating game
Now that you're in a new country with (hopefully) fresh produce available to you at an affordable price, it's time to learn some new recipes with the ingredients that are readily available for you to mess around with. Be it a seasonal dish or an Indonesian-European fusion menu, it's time to experiment in the kitchen and add more flavour (literally) to your life!
4. Make space for new people
This resolution might be especially useful if this isn't your first year here, and a long while has passed since you've mingled with a fresh crowd because you have one of your own. Community apps or websites such as Meetup could help you meet new people with similar personal interests. Keep an eye out on your Facebook events page as well, as organizers tend to advertise their events and happenings through the social network.
No matter what resolution you decide to go with, it's important to take baby steps towards it and not doing it all in one go. If you want to incorporate regular physical exercise into your life, for example, try a short 30-minute session once or twice a week instead of going for three-hour workout routines thrice a week. Slow and steady is the key to habitual improvements, and be sure to check in on your progress every month or every quarter just to see if you're where you want to be.
Have a great new year's celebration, and see you all in 2018!