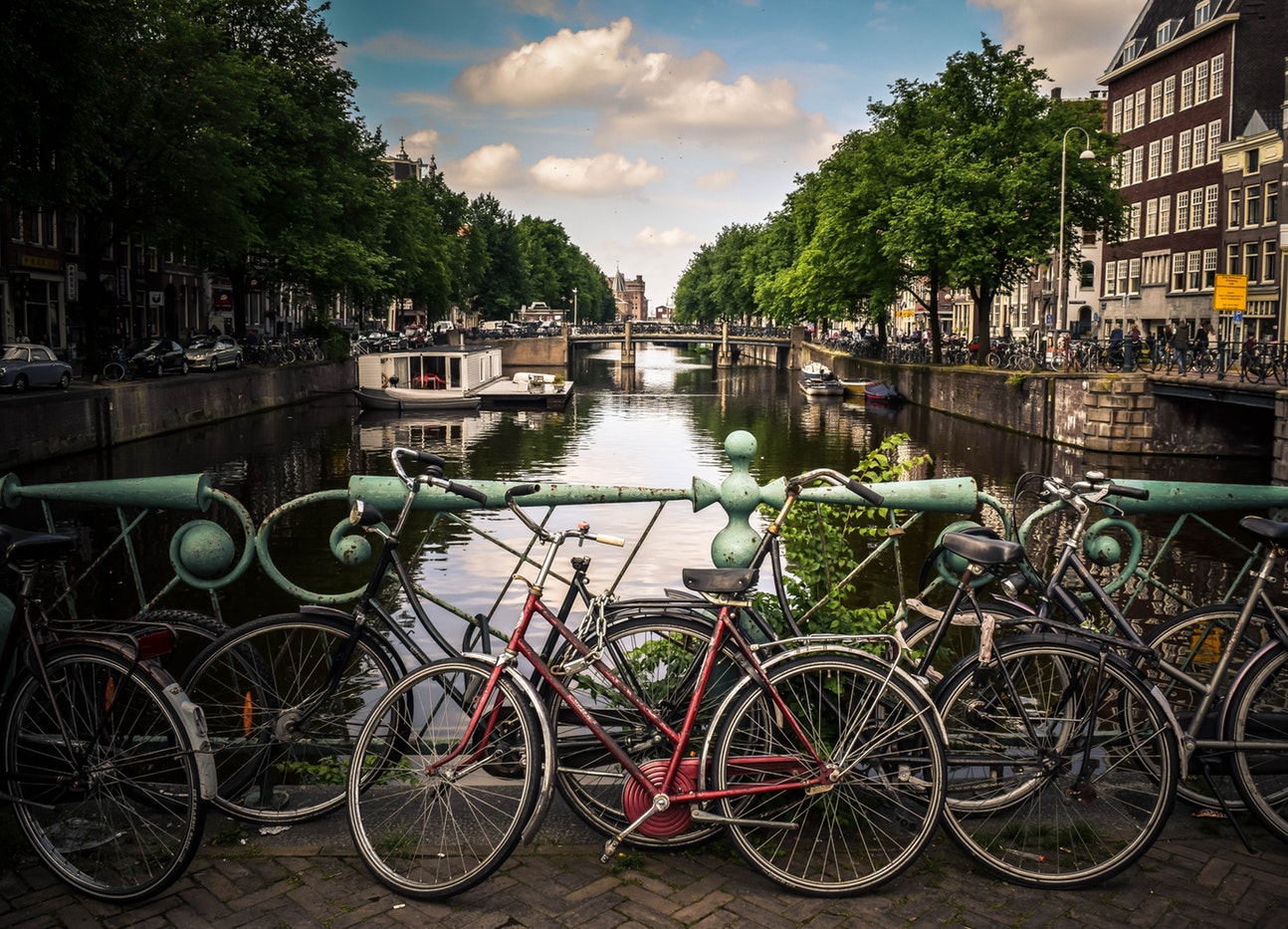 Photo by Jace Grandinetti on Unsplash
By Rebecca Isjwara
Known for being one of the most popular destinations for Indonesian scholars to study abroad, it might be no surprise that the Netherlands come to mind when you are planning your further studies. No matter how familiar you might think you are with the culture (remnants of their long-lasting influence still remain, after all), it's worth noting that the country has habits we might still do double takes on. Take the first step into assimilating with the Dutch culture by going through our quick guidelines.
1. On your bike, get set, go!
This might be a no-brainer to most, but it's worth pointing out anyway: the Dutch love using their trusty bicycles to get them to places. Whether it's summer or winter, everyone would still cycle their way to destinations. If it's too cold, most would brush it off as not cycling fast or hard enough, which is why your body does not feel warm. A quick tip for those only residing temporarily in Dutch cities: look for your local second-hand shop. You might be able to snatch a good bicycle deal that's worth your short stay.
---
Read more: Popular cities to study in The Netherlands
Baca juga: Kota-kota terpopuler lainnya untuk kuliah di Belanda
---
2. Punctuality is key
Unlike how events usually happen in Indonesia, the Dutch tend to be very punctual (definitely never late) when showing up to a lunch appointment or a shopping date, so be sure to do your part and treat them the same way. The fact that they plan a majority of their activities (leisure or otherwise) in advance might seem odd to the spontaneous soul, but it is customary in their culture to do so. It might be worthy for you to pick up the habit while you are there as well, as you might learn a thing or two about how they plan out their activities throughout their weeks and months.
3. In the neighbourhood? Don't drop by!
Following the habit of planning their appointments in advance, it is not customary for people to be in the neighbourhood by chance and drop by for a visit. Normally, these visits are planned well in advance or at least preceded by a quick call in the morning to warn the host on your arrival. Better safe than sorry, though: it would be preferable that you communicate your plan to visit in advance rather than on the morning of your coincidentally idle day.
---
Popular university in The Netherlands: Delft University of Technology
Universitas Populer di Belanda: Delft University of Technology
---
4. Say it like you mean it
When communicating their opinions to one another, the Dutch do not mess around. They would deliver their thoughts straight and to the point, which might be odd for us Indonesians who tend to protect the receiving party's feelings first. According to the Dutch, being direct with their thoughts would foster transparency and prevent any misunderstandings that could arise in the future. It is worth taking note of this before feeling taken aback by a comment you might hear from your instructor or your classmate, and remind yourself that they would never say such comments in the sole purpose of upsetting or offending you.
For more information about studying in The Netherlands click here
Untuk informasi lebih lanjut tentang kuliah di Belanda klik di sini